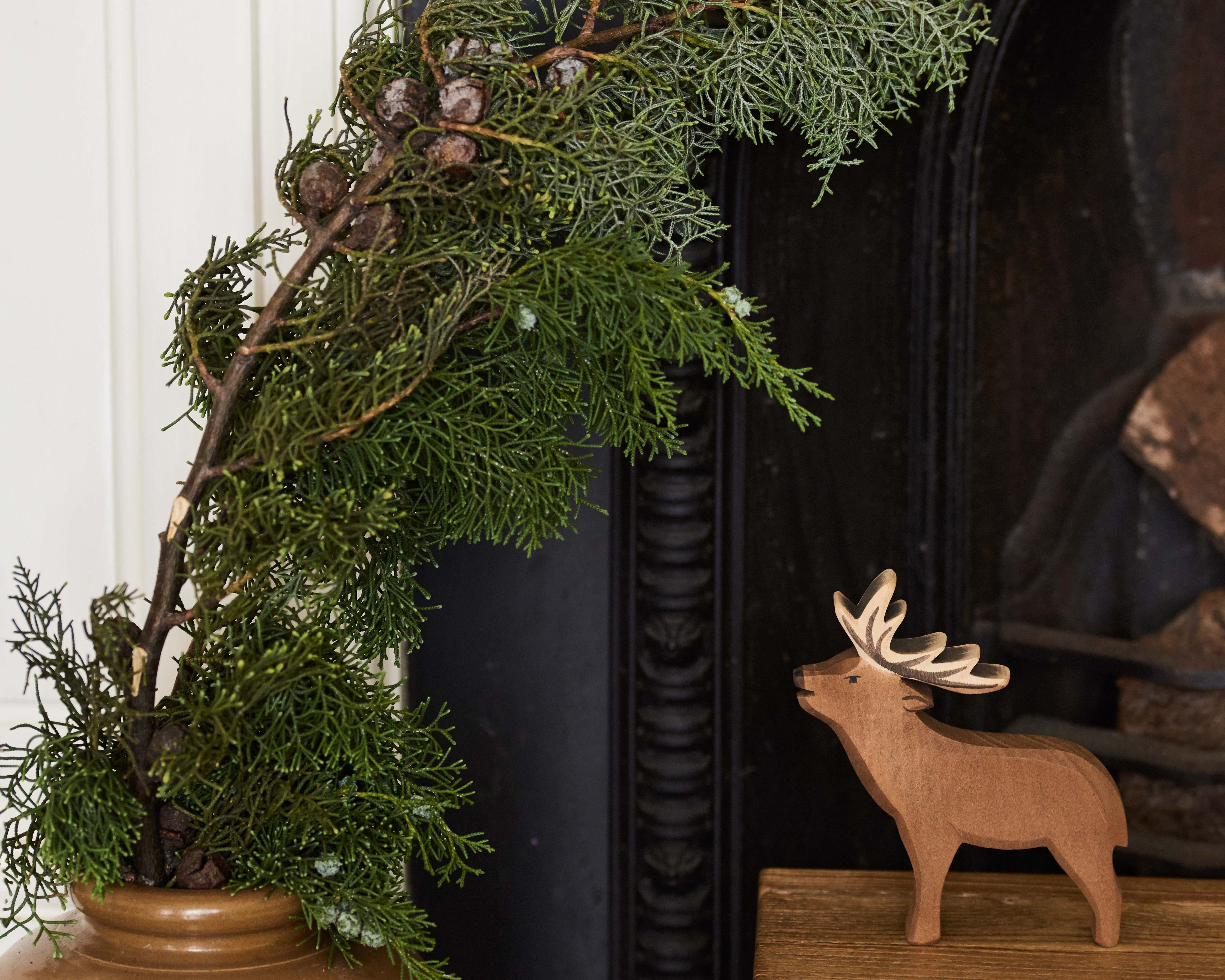 getting in the christmas spirit
In the spirit of the holiday season, below we have listed a few simple ideas around how you and your little ones can celebrate the festive season thoughtfully this year. Peace, joy and love xx Nb
Alternative Advent Calendars
A little different from traditional chocolate and gifts in an advent calendar, some fun, thoughtful and helpful suggestions:
Books
Wrapping up 25 books, you may already own, loan from the library or borrow, bundled up in surplus wrapping paper, brown paper or old newspaper, to open and read together each day in December. Books relating to the season and holidays could be lovely to pepper through the month. You can write, stamp or blue tack numbers on to each day and reuse the wrapping for future years to come.
Purpose
Creating 25 little acts with a conscience for your little one's countdown to Christmas. You can tailor this to suit your family's needs and appropriate activities for different ages. Each day is a different activity, such as; cooking gingerbread together, watching a special Christmas movie, taking some unused toys to the local city mission, or purchasing some new to gift to families in need, crafting decorations. It could even be something as kind and simple as brining a fresh cup of coffee or tea to a deserving family member in the morning.
Christmas baking
A perfect way to feel a little festive is making some Christmassy treats in the kitchen. Perfect as an afternoon or morning snack, or even after dinner to share with a Christmas book from your Advent Calendar. This gingerbread cookie recipe is a yummy treat, or a little hint to the festive season with these peppermint ice creams.
Decorating
Add little touches of cheer to your home with decorations on your tree, family room or children's room. Getting little ones involved in making your own decorations or hanging ornaments up is a fun and simple family activity. One of our favourites is this simple dried orange garland.
Christmas Carols
Listen to a little selection of Christmas tunes, if traditional carols aren't for you, last year we put together a list of our favourite alternative carols, for dancing, singing and toe tapping all December long.