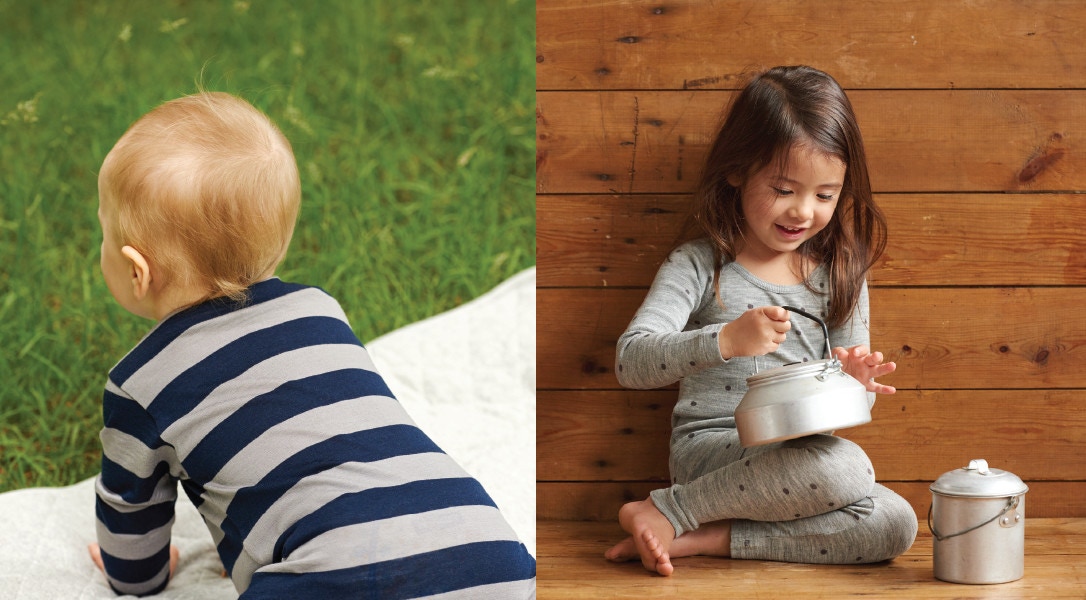 top 10 picks for keeping baby warm this winter
top 10 picks for keeping baby warm this winter
During the cooler months, it can be hard to know what little one needs to wear to stay warm and cosy, so we have put together a helpful list of winter essentials for baby.
Through autumn and winter, merino wool is the perfect fabric for babies as it is extremely warm, yet breathable and soft. It insulates, absorbs body moisture, and helps regulate body temperature while being very gentle and non-irritating. A great first layer against the skin for day and night.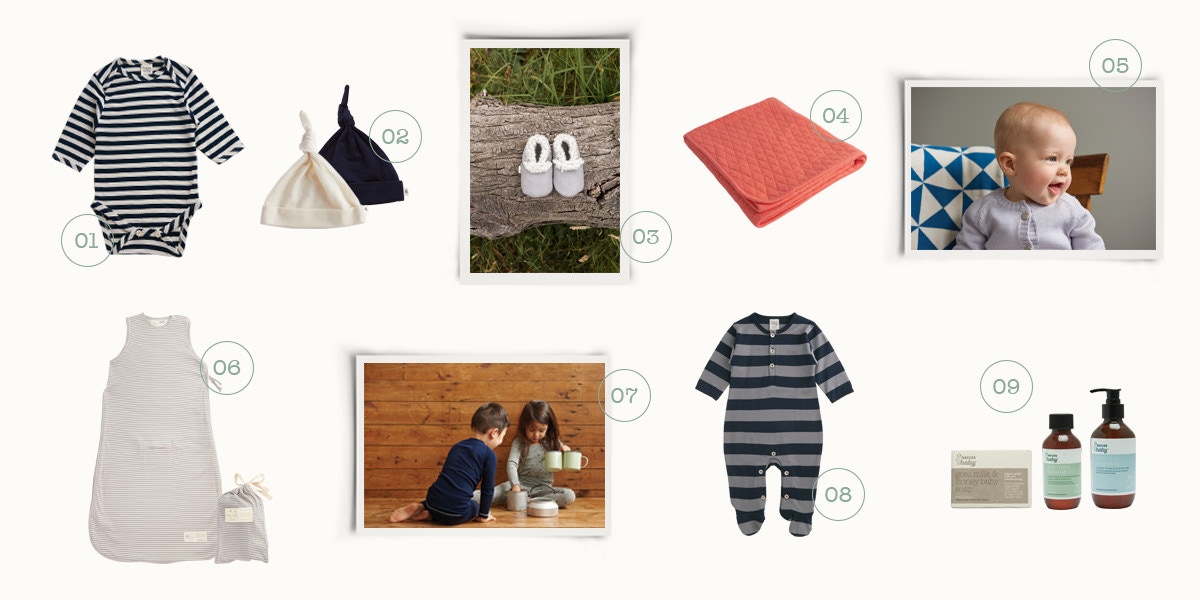 1. A merino bodysuit – a classic everyday style for baby, forms a soft second skin for baby ensuring no sneaky chills get to baby's body
2. A warm beanie – keep little ears and heads covered with our range of organic cotton or merino beanies
3. Lambskin booties – the best for keeping tiny toes cosy. Luxuriously soft with fluffy inner and an elastic so they stay on nicely
4. Pram blanket – a warm quilted jersey blanket for when in the pram or car seat, keeping the chill off when out and about
5. Knitted cardigans or vest – a soft layer of warmth for baby's chest and tummy
6. Thermals – thermal tops and pants are the perfect base layers as they sit nice and close to the skin. These are especially good if your little one has grown out of bodysuits, and also make great winter pyjamas
7. Sleeping Bag – choose from our three different weights. Designed as an extra layer to keep baby covered throughout the night (especially when they wriggle out of their blankets!)
8. Merino stretch and grow - baby will feel very snuggly in this organic merino all in one with built-in feet abd a comfortable roomy design that keeps
9. A bath before bedtime or in the morning is a lovely way to warm baby up on cooler days. Use a calm and soothing natural bodywash or soap, and finish off with a gentle massage
10. A heated wheat bag or hot water bottle can add a little warmth to baby's bassinet or cot before it's time for sleep (remove before baby goes to bed)
It's all about layering, and having naturally warm & breathable fabrics against the skin. We hope these ideas help keep your little one toasty from head to toe! xx Nb
P.s. Don't forget we have 50% off our Earthwise wool wash to help care for all your winter woollies!