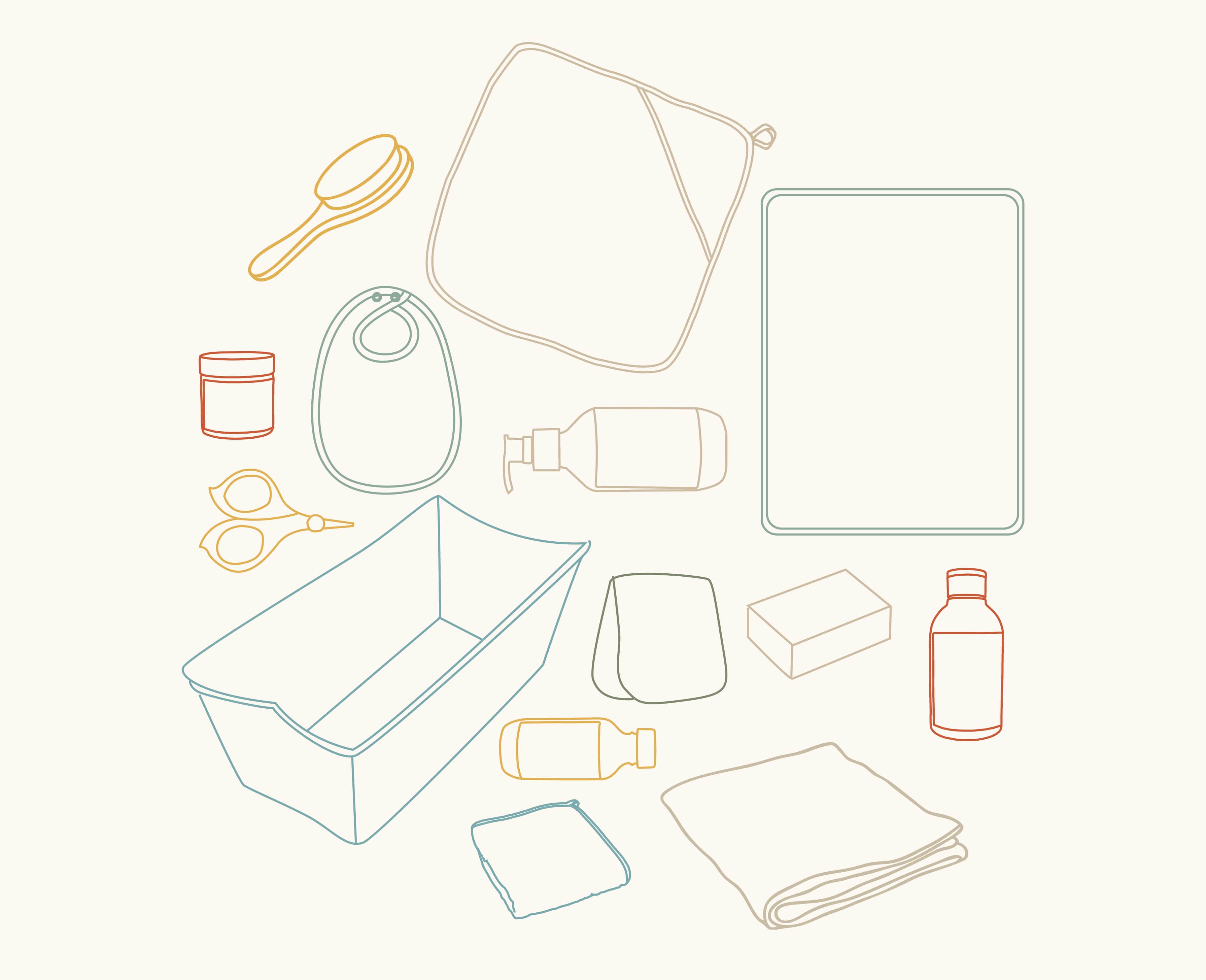 care checklist- what does my baby need?
We believe in being careful of what goes into our baby's bodies, and also what goes on to their skin. With lots of different skincare products and accessories on the market, it can be hard to know exactly what you need so we have put together a realistic list of what you will need for the first few weeks and months for baby's gentle daily care.
6-8 bibs – little dribble bibs or triangle bibs for the first few months.
1 bodywash or soap – natural soaps that are really gentle on baby's precious skin.
1 almond oil – a nourishing oil to hydrate & moisturise, can be applied directly on any dry areas or add a few drops in the bath.
1 playmat – a layer of comfort in any environment, made from organic cotton sweatshirting with cotton wadding.
1 massage oil – baby will love a daily massage, with this nourishing oil made of calming chamomile & lavender.
12 cotton or muslin wipes – for nappy changing, bath time, or wiping faces & hands or little places like ears.
2 change pads – an organic cotton change pad that is so nice for little one to lie on, while still being waterproof with an eco-repel coating. Keep one at home and take one on-the-go.
1 bottom balm – a natural balm to protect against and heal nappy rash, letting baby's skin breathe while protecting against wetness. Made of calendula and aloe vera which are known for their healing properties. Can be used with every nappy change
2-4 burp cloths – these generously cover your shoulders, chest and back when burping baby and are really absorbent for cleaning up little spills
1 nail scissors – designed especially for baby's nail care, these have short, round shaped blades, ergonomically formed handles, and short legs for perfect control.
1 baby bath – a small bath, tummy tub or large bucket for little one's daily bath time.
1-2 hooded towels – a soft & luxurious towel, with a hint of stretch & generous hood to keep baby wrapped up and warm while you dry.
6 wash cloths – soft organic cotton cloths, made of terry towelling which is really absorbent, perfect for baby's bathtime or for wiping little messy faces.
1 hair brush – a gentle brush for baby's delicate hair, or to help with cradle cap.