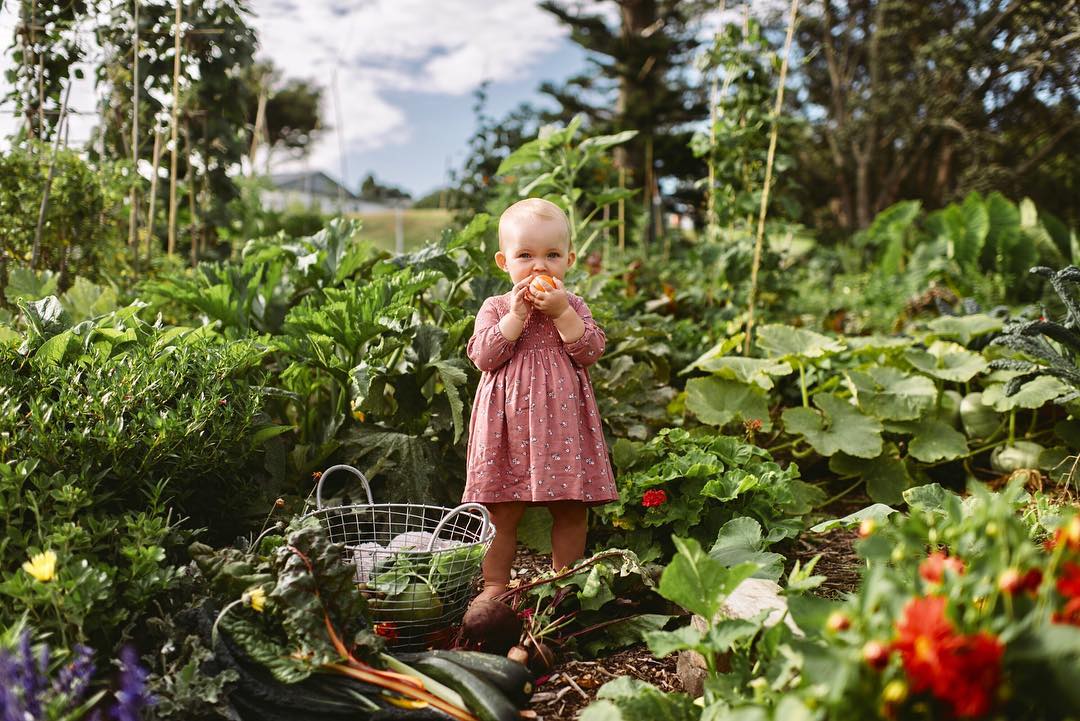 future foody: organic baby food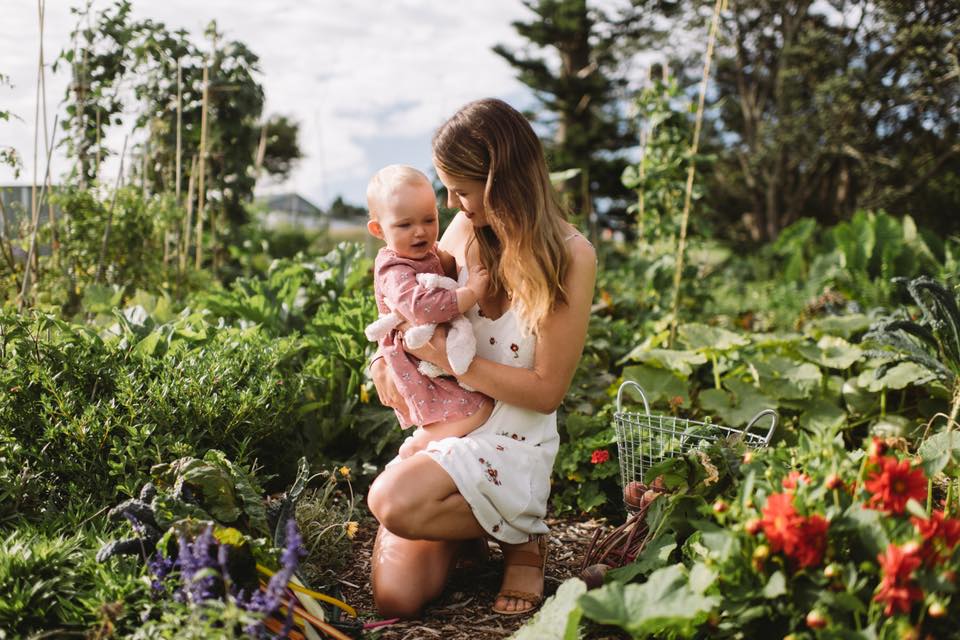 Future Foody is a new Auckland-based company, delivering organic and fresh food for little ones beginning on solids. We chatted to Annelise Clarke (Future Foody Co-Founder) & Larissa Beeby (Future Foody Nutritionist) about the importance of organic, and introducing little ones into the world of food.
What is the importance of freshly prepared and organic foods for little ones?
Annelise - Fresh is the philosophy behind what we do. We are New Zealand's first FRESH baby food, tailored to your babies age and delivered directly to your doorstep.
Larissa - We decided to go against conventional methods of producing baby food such as high heat, high pressure, freezing or retorting. These traditional methods of preparing baby food ensure a shelf stable product that works well for supermarket shelves. However, we are more concerned about ensuring your little one gets the best nutrition, as we believe your baby's food should never be older than your baby.
A- We apply this fresh way of thinking to everything we do, from the way we work with our growers to the way we design our products. Our chefs apply gentle cooking techniques so our product tastes delicious and has a beautiful vibrant colour. Nature has created the perfect first foods for babies (think vegetables!) and we believe these should be served with no nasties added which is why we use organic foods, no preservatives and no added sugars or salt.
What are the benefits of a subscription service for parents?
L - The obvious benefit is to save parents time but to also take the guess work out for them to ensure that their babies are getting the absolute best nutrients within those crucial 1000 days of life. During the first 12 months of life your baby goes through rapid growth and development and it is during this time that solid food is introduced. Nutrient dense foods are not only crucial for your baby's immediate health but also as they grow.
A - In the society we live in today it's not always possible to make your own baby food, for various reasons (let alone wash your hair and have a shower too!). The thing we need to remember is that we shouldn't feel guilty asking or wanting help with anything, we need to embrace every moment with our precious wee ones as we all know they don't stay little for very long.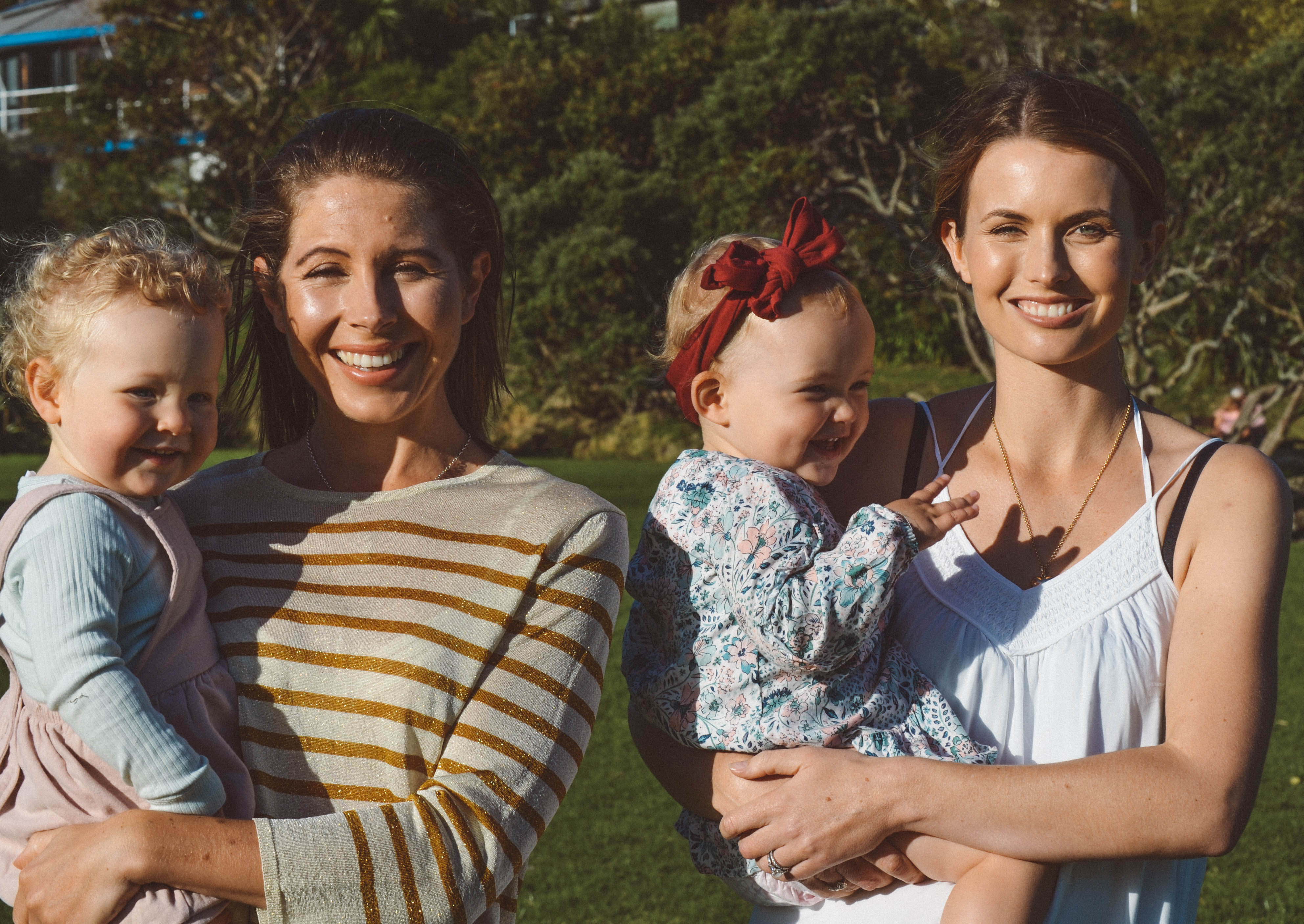 Larissa and her daughter Maise, and Annelise and her daughter Tallulah
Tell us a bit about your community cooking classes?
L - As part of Future Foody's mission to support parents in feeding their children more nutritious food, we have set up a charity 'Future Foody Families'. We believe that all parents deserve to have the knowledge and be empowered to serve their families with nutritious and delicious food. Our classes cover nutrition information alongside cooking demonstrations, with the opportunity for families to ask questions in a supportive environment. All proceeds from workshops and food that we prepare is donated to local community food banks.
What are some of the main challenges parents may face when introducing little ones to solids?
L - We understand that starting solids can be such a confusing and stressful time for parents and we know that parents face a range of challenges, from when to start solids, to what to feed first and what to do when our babies refuse to eat.
Your top tips to get through these challenges?
L - We have created a Starting Solids Guide that can be downloaded for free on our website along with a Facebook support group, 'Future Foody – Starting Solids Support Group', that everyone is welcome to join. The page is moderated by myself, and I will help with any questions or concerns you may have about feeding your child. It is important to expose babies to a wide range of flavours while their taste buds are developing. If they don't like something the first time, just try again another time. It could be that they are tired, overwhelmed, or simply not hungry and they may give it a go next time. Sometimes they will screw up their face at food, but it doesn't mean that they don't like the taste, they are just experiencing a new taste and adjusting to the new process of eating.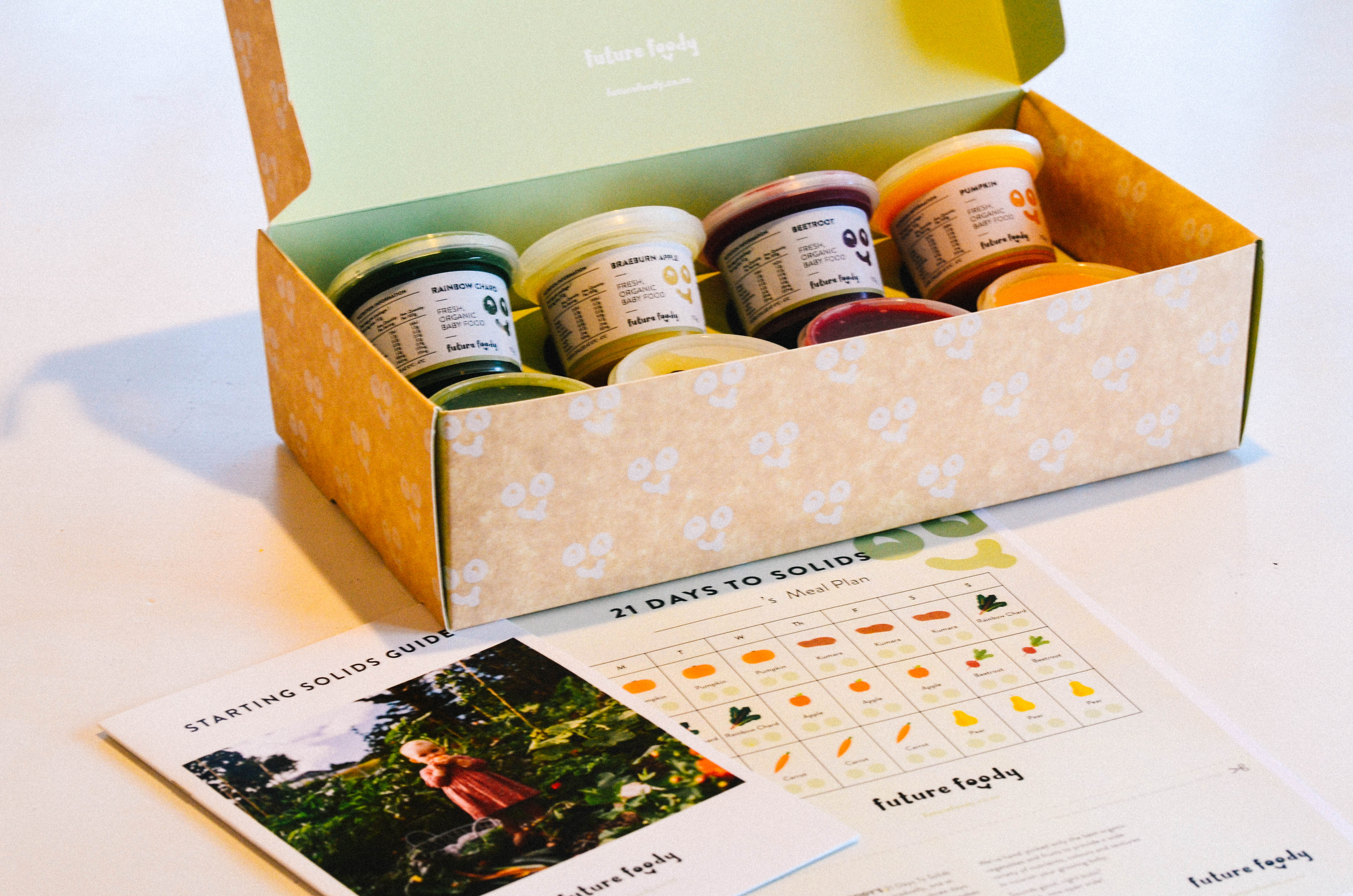 The Future Foody subscription box
What are some of the notable changes of food between your different 'stages'?
L - Currently, we offer single-ingredient purees in our Stage 1 fresh pots. Stage 1 are smooth purees and we focus on developing the taste of vegetables. We recommend a new food is introduced every 3 days to identify any allergies or intolerances. Our Stage 2 fresh pots are mashed texture, and this is where we start introducing iron rich foods such as beef, lamb, tofu and legumes, healthy fats which are essential for health immune systems growth and development such as salmon and coconut oil, and our delicious bone broth containing iodine for brain development plus ingredients to support a healthy gut. Stage 3 builds on these flavours and is a lumpy texture which helps support the development of chewing. All our recipes are carefully designed by myself and our head chef, to be both delicious and nutritionally dense.
Where does Future Foody deliver to currently?
We currently deliver to the Auckland region but are hoping to go Nationwide as soon as possible, watch this space!
Can our readers receive a discount on their first purchase of Future Foody?
Yes, all Nature Baby Journal readers can receive 30% their first order with us by typing in the code: NatureBaby30 at checkout. Happy shopping!
Thank you so much Annelise and Larissa, such a wonderful and helpful service for busy parents xx Nb