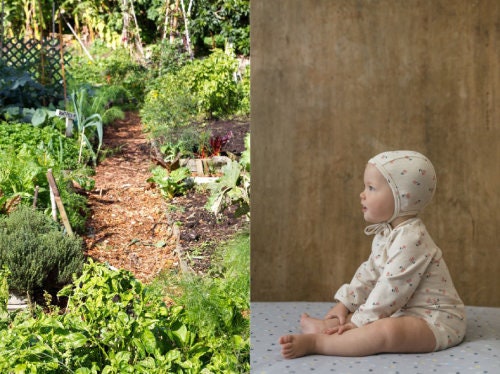 community gardens: a space for everyone
community gardens: a space for everyone
Inspired by the Cherry Or-chard range, this month Nature Baby is getting involved in our local community garden, Kelmarna Gardens. As a natural and organic brand, we value the importance of connecting with nature in our community. Tucked away in our city fringes is an urban oasis, Kelmarna City Farm and Community Garden. Dedicated to building a healthy community and environment and promoting sustainable living, Kelmarna is a space for everyone. One of New Zealand's first community gardens and well known nationally, this peaceful urban space is flourishing with vegetables, beehives, a worm far, lush compost, a pony and grazing live stock.
We are delighted to share on our journal passionate and inspiring words from Adrian Roche, the garden manager at Kelmarna. Adrian has been with Kelmarna for over 11 years and has a wealth of knowledge and experience in organic community garden.
What is organic gardening?
Organic gardening means that no artificial chemicals are used in the form of pesticides or fertilisers. The model for how we operate at Kelmarna is nature - think the Waitakere's or the Hunuas. So we don't have monocultures. We (try) not to have bare soil. We rely on the functional diversity of plants, insects and macro-organisms, fungi to create a healthy system that is less vulnerable to attack by disease and insects. Our fertility comes from the decomposition of once living things - i.e. compost. Our philosophical underpinning is permaculture with its dedicated approach to sustainability.
What do these sorts of urban gardening spaces bring to a city, the community and families?
Kelmarna is a space for everyone. The Kelmarna gardens were established in 1981 and are managed for the benefit of the community by the Kelmarna Community Garden Trust. From the beginning, the Trust has promoted teaching of organic gardening and day-to-day operations are maintained by a garden manager and a team of volunteers. Locals are able to visit the gardens to wander the grounds and enjoy the peaceful atmosphere, or to buy organic vegetables, seedlings and flowers. Schools and community groups use Kelmarna throughout the year to learn about gardening and sustainable living.
Why is important to encourage children and schools to be part of these green spaces and learn how their food is grown?
Gardening is an in to the whole. By this I mean that no matter where you start food, climate change, poverty, community, species loss etc. the analysis and the answer must address the whole. How do we live well on this planet. So gardening for children and adults, if done with a view to sustainability, gets people thinking and hopefully acting in a way that allows us, other species and future generations to live well.
What do you love most of working in the garden / being and organic gardener?
I love looking after one place and just constantly improving it - a never ending creative act. I love being outside and developing my understanding of nature. I am much more interested in knowing where my food comes from than the flavours. Understanding that my sustenance comes from the earth is both so incredibly ordinary and profound.
For more information on Kelmarna Gardens please visit http://www.kelmarnagardens.nz. Thank you so much for sharing your motivating words with us Adrian, we are so lucky to have Kelmarna Gardens in our community.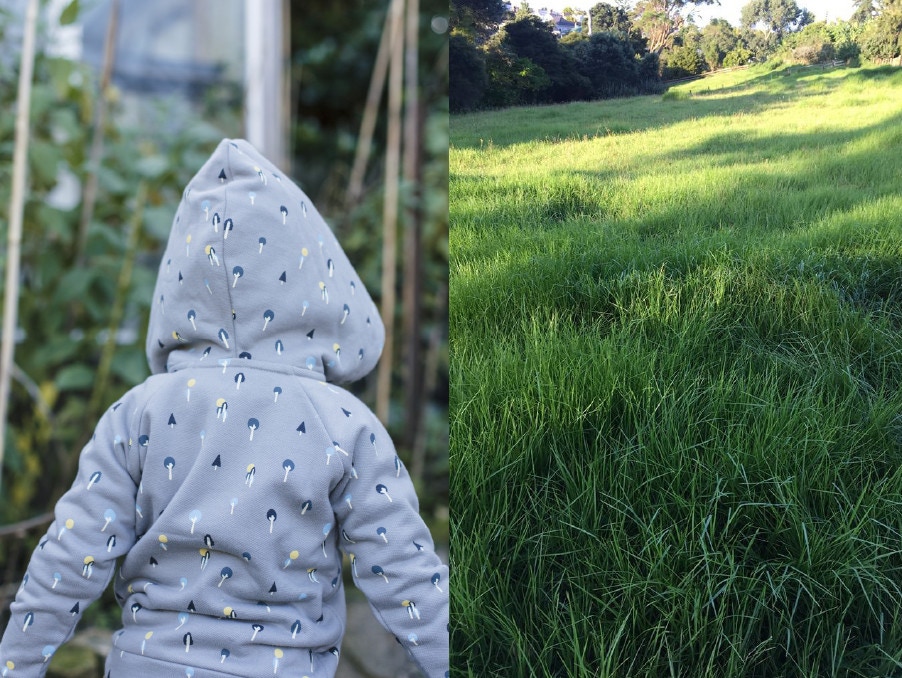 For the month of June, 10% of all Cherry Or-Chard purchases will go to Kelmarna. We are also hosting a free family event at Kelmarna Gardens in Auckland, New Zealand on Friday 17th June, 11am – 2pm. There will be lots of fun garden adventures, Fairtrade organic coffee from Kokako and delicious organic veg soup from Greenleaf Organics to keep you warm and toasty. Come along with your little ones for a day in the garden, learn organic gardening while supporting such a fantastic initiative in the community.
We hope this story has inspired you to get involved in your local community garden too, and together we can help grow a sustainable future for our little ones. xx Nb