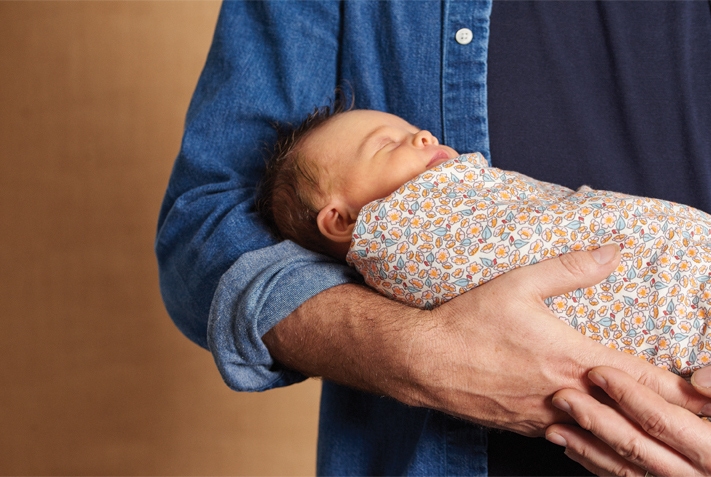 dad's baby essentials
Over the years we have gained lots of feedback from mums and dads on the best products for baby, especially for Dads! With the help of the Dads here in the office, we have chosen five of these essentials to share with you – we hope this helps to make the early days of fatherhood as easy and enjoyable as possible!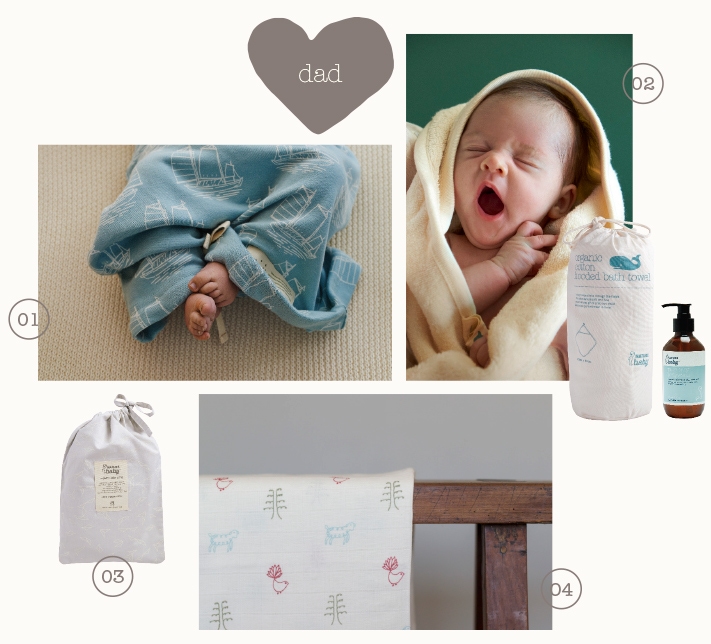 1. The drawstring gown is a snuggly sleeping gown for baby, designed for their first few months. Little one will feel cocooned with their little feet tucked in. The drawstring allows for super easy nappy changes (especially at night), with no domes or buttons to fiddle with which Dad's love!
2. Bathtime is a lovely bonding activity, and we love hearing Dad's enjoy this daily ritual with their little ones. Make sure you have a gentle bodywash (which creates some natural bubbles for extra fun), and a hooded towel to keep baby warm and snug while you dry them off.
3. A carrier or sling is an essential for getting out and about with baby. Dad can enjoy a wee adventure with their new friend, and baby will love the skin to skin time.
4. In those first few weeks and months, having cuddles or burping baby may put you at risk of spills, so make sure you have some muslins or burp cloths at hand (so you don't turn up to work with a little baby spills on your shoulder!).
5. Get those bedtime stories, lullabies and dad jokes ready! Your baby will love having you around, and the sound of your voice – they are set to be your biggest fan.
We hope you find these essentials help make fatherhood a little easier. Go Dad's, enjoy this special time with your new arrival! xx Nb