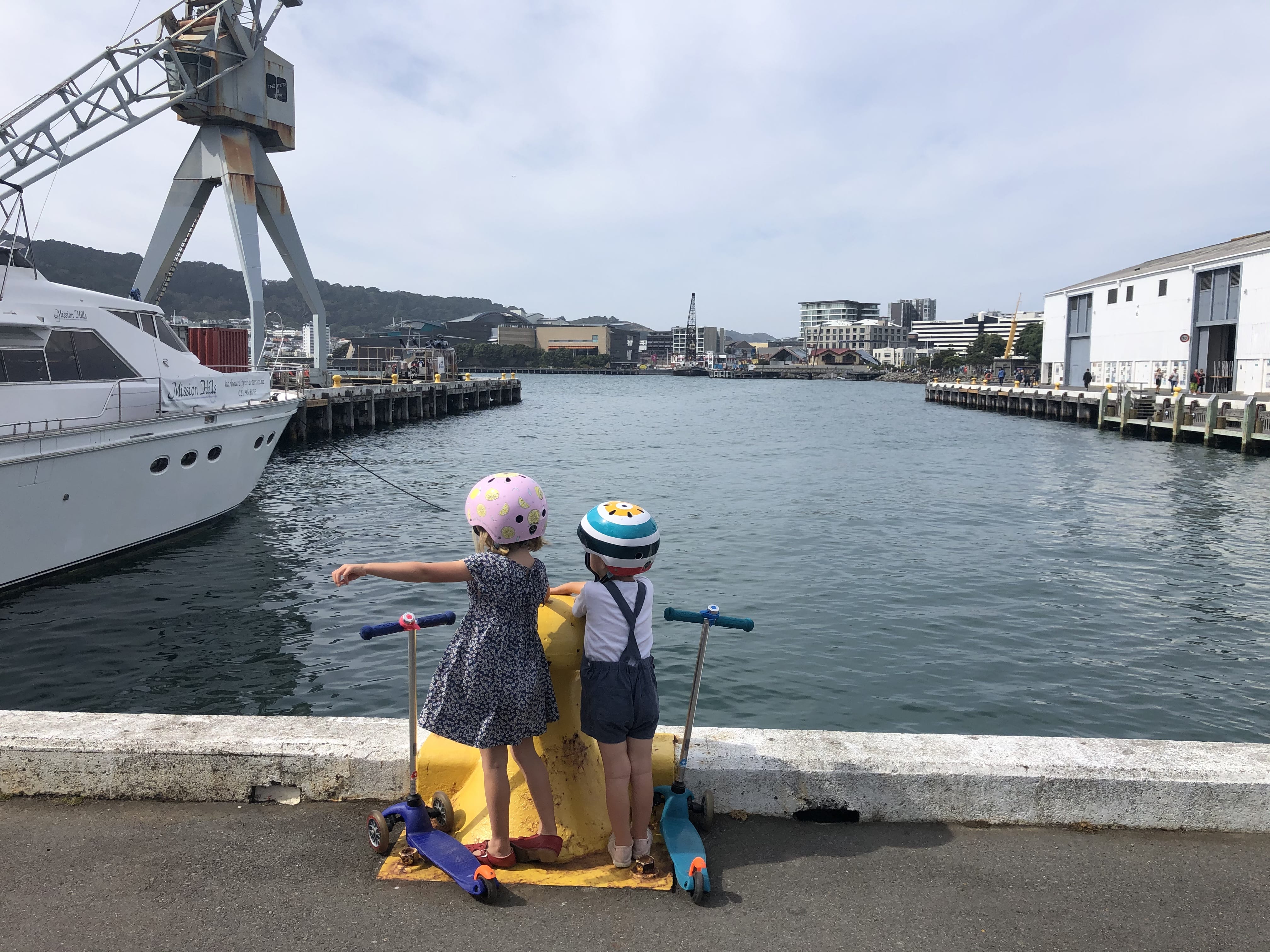 enjoying wellington with kids
We are so excited to have joined the Te Aro community with the opening of our first Nature Baby store in Wellington! Having also recently moved to the Capital, our friend Anna Hewitt shares with us some of her favourite spots and activities to enjoy with little ones in tow around the city. teeest
MY FAVOURITE FAMILY SPOTS by Anna Hewitt
Recently moving to Wellington with children has allowed me to experience the city in a whole new way. All of a sudden spaces I used to walk by on the way to somewhere else magically have playgrounds, ponds have ducks, beaches have driftwood for making huts, cafes have fluffies! I have loved rediscovering this exciting and dynamic city. Here are some of our favourite ways to spend a morning in central Wellington.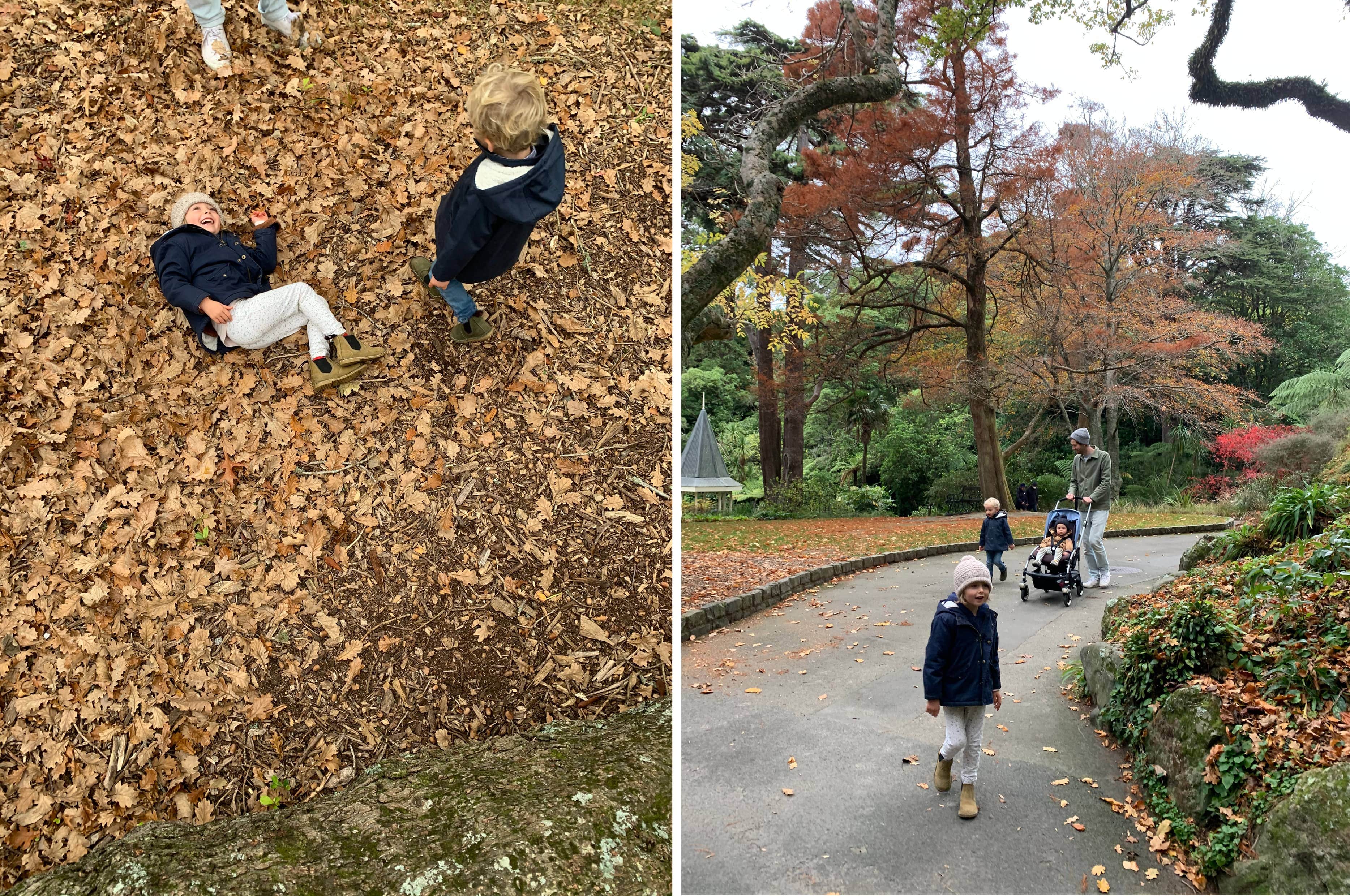 We love the botanic gardens at any time of the year, and it has been especially beautiful recently with the crisp blue days and bright autumn leaves. We start the day at Goods Manufactory and Cafe before wandering into the gardens. Hidden behind an antique shop on Tinakori Road, the children are free to run and scooter up and down the lane while you enjoy a quiet moment with a cup of coffee and one of their delicious cinnamon morning buns. Once in the gardens there are trees to climb, ducks to feed, fish to find, a big playground and at the top of the hill, the cable car for catching a ride down into the city. Keep an eye out for the flashing lights as you go through the tunnels!
The Waterfront
When it is raining, head to the waterfront! There are plenty of places to keep you and your little ones busy inside. Te Papa has some great spaces for children to explore and for only $2, StoryPlace is one of the best things to do in the city with preschoolers. Make sure you reserve a spot online and then join the play, games, storytelling and songs. Capital E is another indoor spot with changing play and crafts. And our favourite place to go is the City Gallery. Always a lovely quiet space to escape to, it is an alternative to the business of Te Papa. Plus, the adjoining Nikau cafe serves up a delicious cup of coffee to kick start your visit. Once a month City Gallery offer Gallery Babes, a morning best suited to parents with babies before they are on the move, and a great way to meet other parents with children the same age.
If the sun is shining, the waterfront beckons for different reason. Flat spaces! A huge novelty in this hilly city. Load up the car or jump on a bus with bikes and scooters and head towards the sea. We like to start our adventure by the railway station and cruise along the waterfront checking out the boats and stopping in at playgrounds on the way. Frank Kitts Park is an oldie but a goodie, then Waitangi Park with its amazing skate park and playground, then finally Freiburg Beach. In summer it is a lovely calm spot for swimming, and in winter we hit up the playground. The kiosk serves gelato and old school cheese toasties to keep everyone going to get back to the city again. You can't beat Wellington on a good day!
Thank you so much for sharing your wonderful tips with us Anna! We can't wait to meet all of our Wellingtonian friends soon, be sure to come and see us at 21 Jessie Street, Te Aro xx Nb