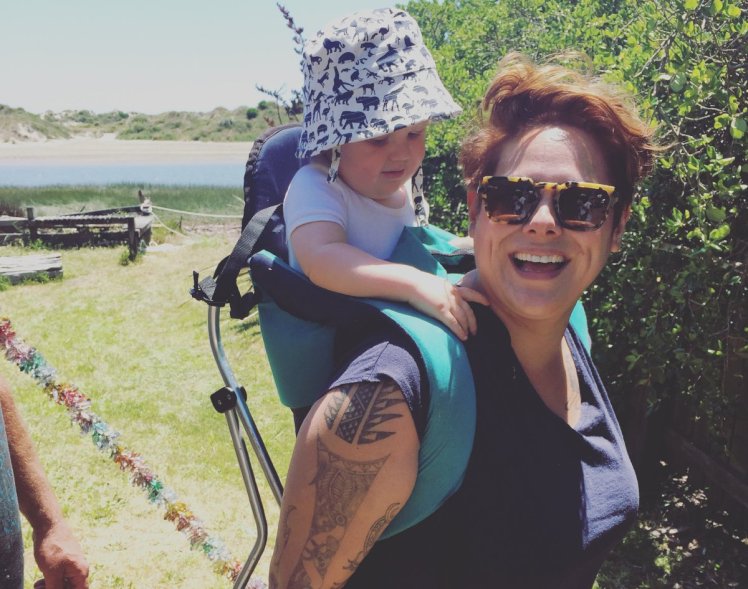 motherhood: anika moa
anika moa
The beautiful and soulful New Zealand artist, Anika Moa has just launched her second kids album, Songs for Bubbas 2. We are such fans of her good tunes for little ones! Anika has three boys, Soren, Tane & Barry and this week we asked her a few questions on being a mum.
What are some words you live by as a mother?
Trust your instinct and count to 10 in your head when sh*t gets real!
What surprised you most about becoming a mum?
The thing that surprised me the most was the immediate guilt I felt with everything I did and said at my twin's mother. I am not their birth mother so that presented a lot of challenges for me too. Jealousy was the biggest one. I wanted to know what it was like, to have my turn I suppose. I now know I am their mother but with a large sprinkling of father too. Lol
How do you find balance in your life, especially as a working mum?
HAHAHAHAHAHAHAHA. You take one day at a time, you survive, you drink coffee, you have a reliable nanny/kindy and supportive whanau members. You organise your days/weeks/months and you drink wine sometimes to help with the surviving part. Being a parent is an incredible journey, its full of huge ups and downs but at the end of the day you have a beautiful mini you to kiss every night and it's well worth it.
Words of wisdom for new parents (especially surviving the newborn period)?
Sleep whenever you can and try to forgive each other the small stuff. You survive with little sleep and someone has to make the money and clean the house etc. just be kind to each other and love one another through the most amazing part of your child's life.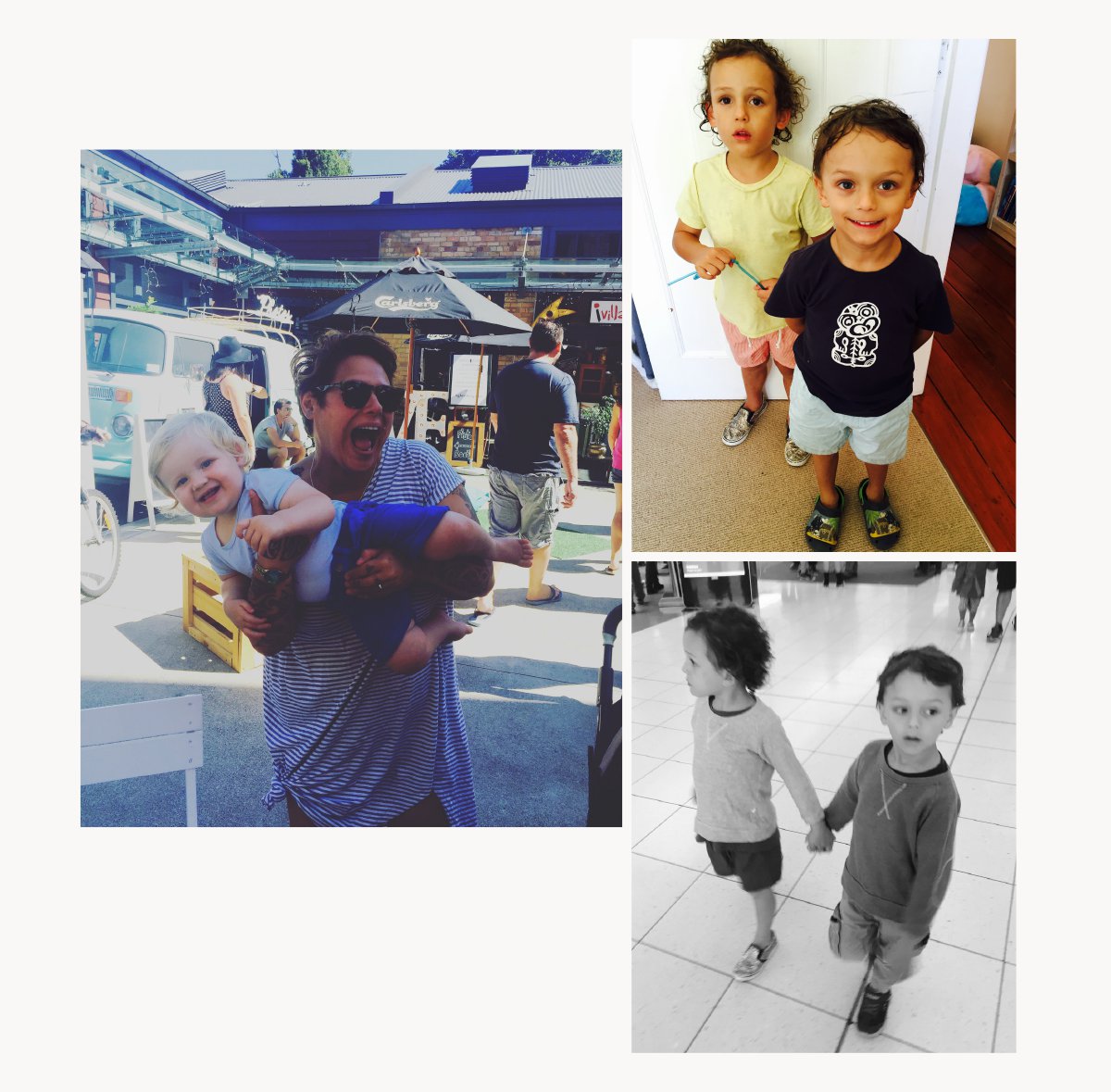 Meaningful family moments?
I love taking my sons to the park most days and watching them grow and develop as young boys. I love their happy smiles as they monkey around and sing, laugh and call out to me. I love watching them learn how to swing, socialise and be creative with their imaginations. I love thinking back to when I was a kid doing all that too. It's very special to me.
Has becoming a mother changed you?
It's changed me a lot. I am happier but busier. I love deeper and cry more. It has made me enjoy my work more! lol and take time out for myself to better myself as a woman, partner and mother. I can also clean a house SO quickly and efficiently.
Fast five
I live… for today
I am currently reading… The Girl on the Train (easy on the brain)
I'm listening to… Songs For Bubbas 2 on repeat in the car!
My weekends start with… sleep ins and then parks in that order
One item I can't live without is… my glasses!
Thanks for sharing with us Anika, your boys are just gorgeous and we loved hearing your honest, hilarious & beautiful words on being a mum. We were also very lucky to have Songs for Bubbas 2 album launch at our Grey Lynn store, it was such a fun afternoon and all the little ones so enjoyed it. Thank you xx Nb