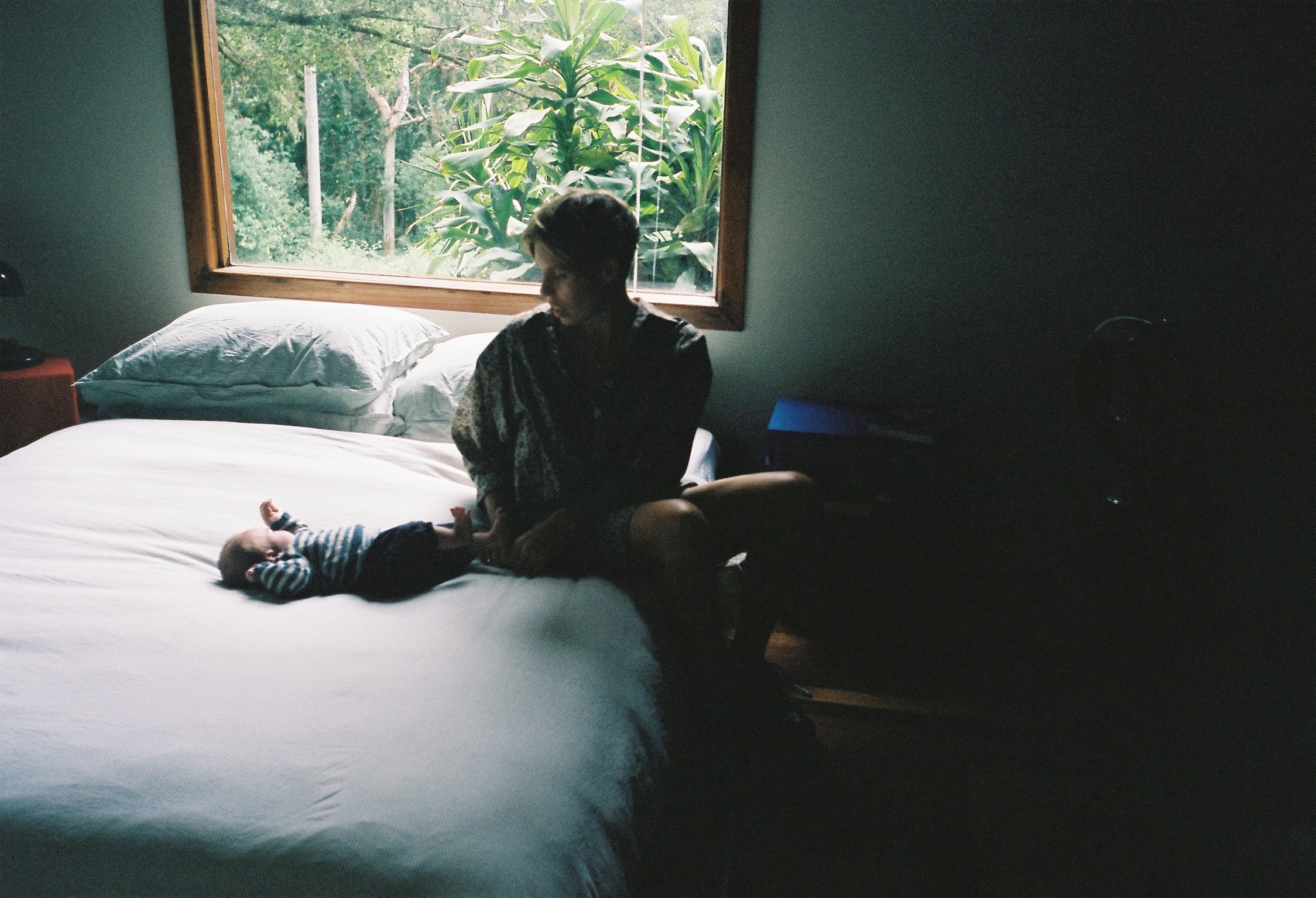 motherhood: carter were
We chatted to cook and mama Carter Were about her life in rural New South Wales, adjusting to parenting two daughters and her tips on preparing food before baby is born.
My family is myself, my partner, Jack, and my two daughters...
Patience, 17 months and Dorothy, a few weeks old. I'm a mama, a cookbook writer (with my twin sister, Harry) and a baker and Jack is a musician.At the moment we are living a 25-minute drive in the hills from Byron Bay, for now, this is home. But I am from New Zealand and grew up in Auckland, then moved to the South Island when I was 12. Jack grew up in Brisbane.
I began to show an interest in food when I started working at a good bakery in Sydney when I was 19…
Then I went to Greece for 3 months and I became interested in cooking. I love how simple the food is there, and learned how a few good ingredients can make a dish taste really good. Also, my mum doesn't enjoy cooking so I think it is why I might like it.
When preparing food to have on hand before baby is born…
Any meals that can be frozen are good! It's the best advice I got before I had my first baby, but having meals all ready made saved us. Those first few weeks are such a blurry tired mess, it's nice to have nourishing meals that just need heating. I eat meat so I make Bolognese, beef stew, and lentil stew. Meals that have lots of iron!
We are still adjusting to having two little ones, and I think it will still take some time…
Because Patience is so young, it is hard for her to understand, but as they both get older I feel it will be a little easier. But I love that they are so close in age and know they'll be best friends soon. My sister, Harry, came over for 10 days and it was the biggest help but she's just left...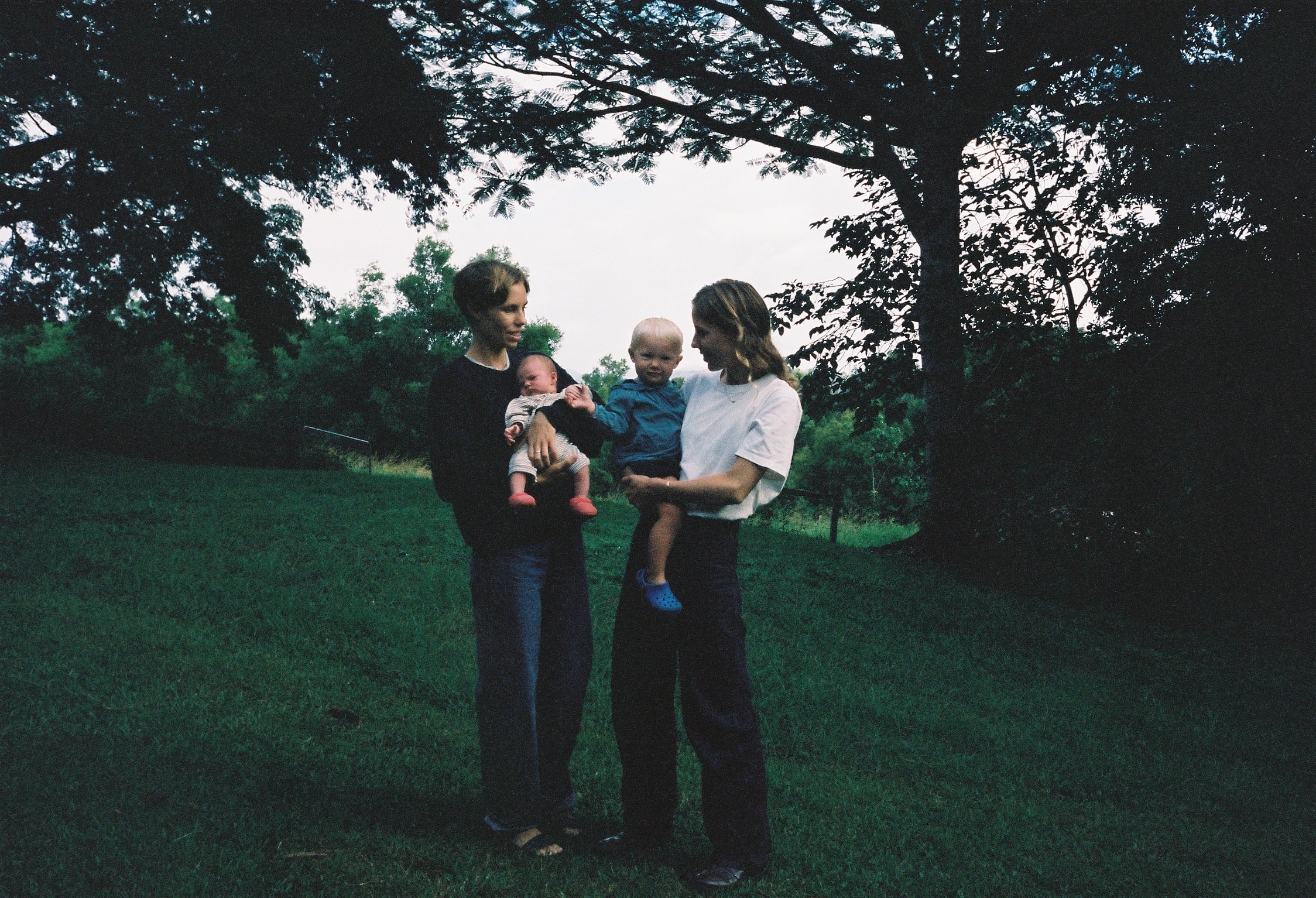 The biggest challenge I have faced since becoming a parent is feeling isolated...
I moved countries and moved to the countryside and fell pregnant straight after, so not having many friends or my family around has been really hard. We travelled a lot last year, which also made making friends hard. But in saying that, I feel like there is a big community of mums here. So I'm looking forward to not traveling as much this year, and meeting more people!
Some of the best advice I received when it comes to parenting is that everything is just a phase, and it'll pass.My mum I guess is a special person who has impacted my journey of parenthood, she had 4 kids under 4. I never thought about it growing up but it must have been really hard for her and she did such a great job. When I'm having a hard time, I think that if she did it then I can do it!
The beach, and Patience brings the fun to our family...
She has such a strong personality but always makes us laugh and a swim at the beach always makes you feel good! We are so lucky to be so close to the sea, Jack loves to surf and Patience loves to swim so we try and make the most of it whenever it's sunny and the wind is right.
Three go-to baby essentials?
At the moment they would be food, nappies, wipes.
A day in the life
I LIVE… just out of Byron Bay in Australia.
I AM CURRENTLY READING… "The book you wish your parents had read" by Phillipa Perry
I'M LISTENING TO… Jack working on a new song with his guitar at the breakfast table
MY WEEKENDS START WITH… a coffee, picking up a pastry on the way to an early swim at the beach and home by lunch.
ONE ITEM I CAN'T LIVE WITHOUT IS… bread
Thank you so much for sharing with us Carter! Stay tuned for a yummy recipe of Carter's soon! xx Nb