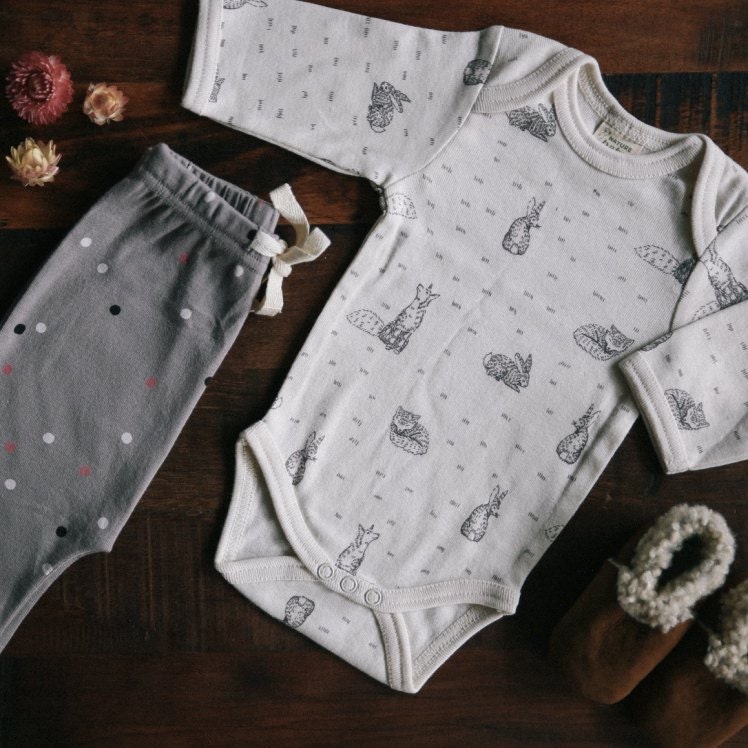 eleanor ozich on baby essentials
Eleanor Ozich on baby essentials
Eleanor Ozich of Petite Kitchen is expecting her third child in a few months. Here at Nature Baby we are such fans of hers, and we so admire her wholesome approach to food & lifestyle. We were honoured to feature in the pregnancy series on her blog recently, and to see that she had chosen lots of our products as essentials for her baby!
In her blog post, Eleanor shares really interesting and important words on why she is choosing organic clothing and products for her little one. Sharing some facts on cotton crops and the huge amounts of insecticides and pesticides commonly used, she speaks of the impact that non-organic cotton has on wildlife, the environment, and baby's delicate skin.
As Eleanor discusses some of her top organic picks for baby's early days, she says "whether you are expecting your first child or starting from scratch, I believe a small, simple and considered capsule of clothing can be cost effective and long –lasting". We couldn't agree more, which is why we try to focus on providing only the essentials you need, made of pure organic goodness.
Read Eleanor's beautiful blog here: http://www.petite-kitchen.com/2016/02/the-pregnancy-series-essentials-for-baby.html
To the lovely Eleanor, thank you for including Nature Baby, and all the best for the months to come xx Nb