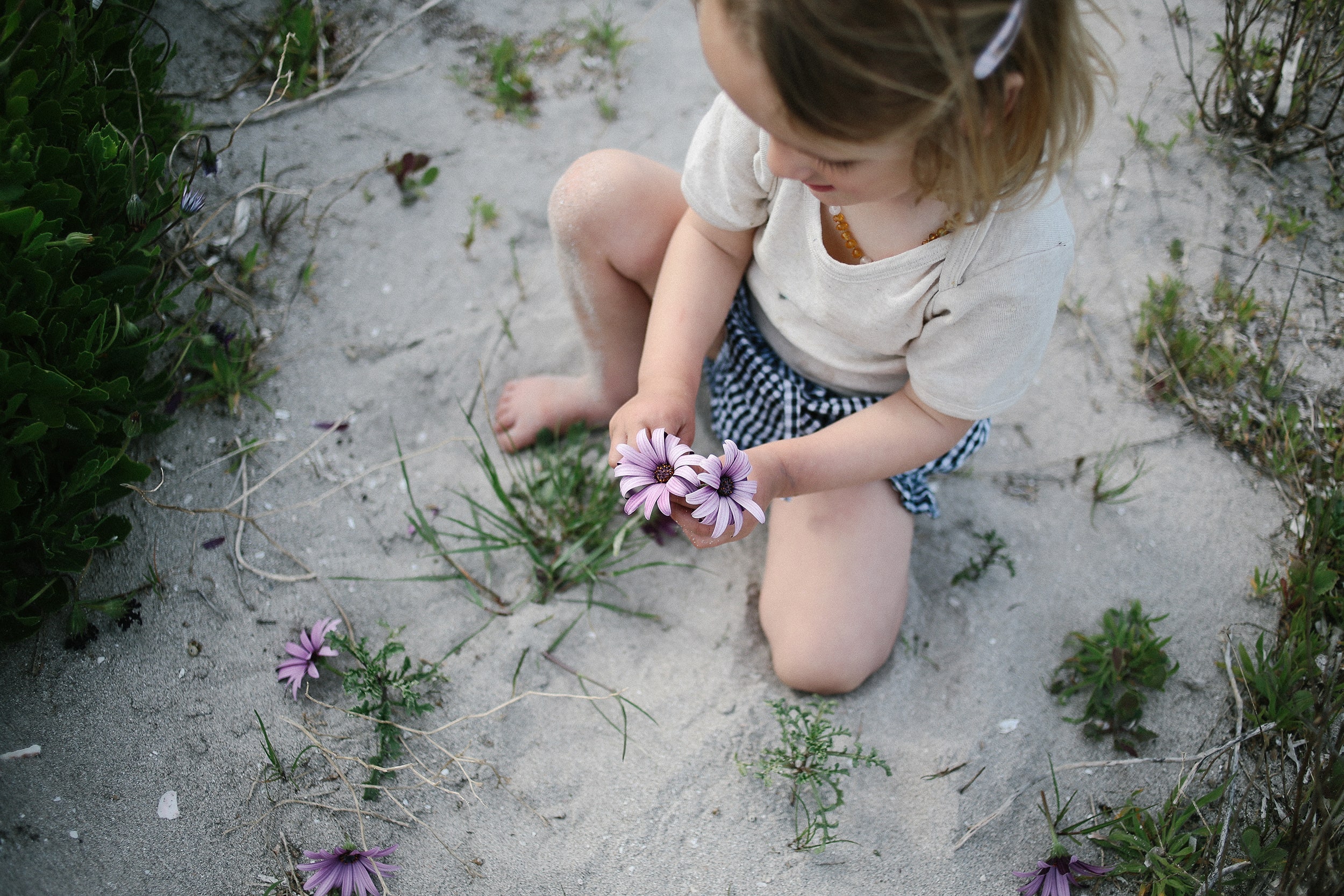 jodi wilson: sustainable fashion
Our friend Jodi Wilson of Practising Simplicity has been living over the last year with her family of 6 in a caravan, exploring Australia. Recently on her blog, she shared her experience of her Nature Baby basic essentials, their durability and quality equaling less consumption and a gentler footprint on the planet. We pride ourselves on the long-lasting quality of what we produce and see the investment of sustainable production and environmental consciousness to leave a legacy as little one's clothing is passed along.
Sustainable Fashion with Nature Baby- By Jodi Wilson
I've been an advocate for buying sustainable, quality clothes since I first became a mum and for those 12.5 years, Nature Baby has been my go-to. Granted, children grow and their clothes won't fit forever but in my experience, one piece of Nature Baby can be worn by three, four, sometimes five children over many, many years. This is precisely what the slow fashion movement is all about; the quality of the clothing and its ability to be worn for many years and through many seasons.
Vanlife has prompted me to be even more practical when it comes to the kid's wardrobes; every pieces needs to be trans-seasonal, easy to wash and, most importantly, hardy; it needs to withstand a lot of tree climbing, rolling in grass and digging in sand.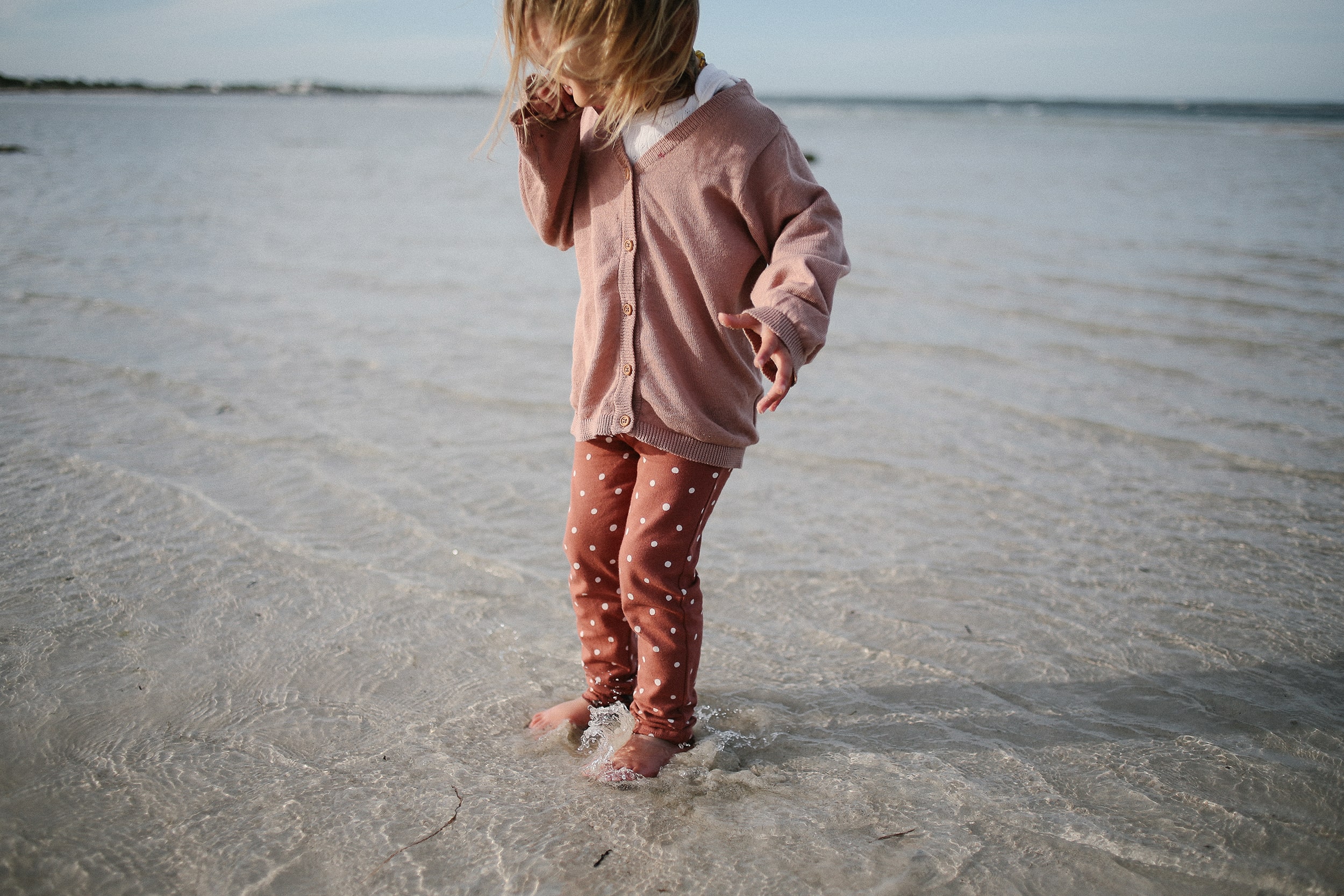 Since we left home 16months ago I've topped up the children's wardrobes from op-shops and pre-loved stores which, I admit, is more reliant on chance and luck than anything else. But when it comes to basics for Percy and Marigold I go to Nature Baby because I trust the product; who made it, where it was made, what it's made from and the fact that it will withstand time, seasons and many, many washes. And I know that when my children have outgrown it, it will be passed on to another little one with the promise of many wears left. I speak from experience; Marigold is currently wearing bodysuits and singlets that Poet had as a toddler.
A few tips for getting the most from your Nature Baby clothes:
- If pants/bloomers have a drawstring waist I generally buy the size up so the kids get a few seasons out of them. Marigold's bloomers are a size 3 and she'll wear them on their own in summer and over tights on cold days. I'm also presuming that once she's out of nappies they'll fit for a good 6-12months afterwards.
- The Light Cotton Knit Cardigan can be worn throughout the year; a light layer on breezy summer nights and an extra layer in the colder months. These designs run on the larger size and I predict that they'll get a good two-three years out of these (Marigold will wear Percy's yellow cardi once he's outgrown it).
- Nature Baby's tees and tops are generally a little bit longer than standard sizing to allow for growing (rolling of sleeves is always an option and a good one at that). Marigold is currently in size 2 but still fits her size 1 Nature Baby bodysuits and tops perfectly. I always wash them on a cold cycle and dry them outside to sun bleach any stains.
- The UPF40 swimwear is fantastic quality. Percy is still wearing his set from last season and it's in superb condition even after countless swims in the ocean and chlorine pools. I got the size 2 for Marigold this season and there's plenty of room to grow (but it still fits against the body as a good swim shirt should).
- Poet is still wearing her size 4 Nature Baby underpants (she's 8!). Granted, they are on their last legs but I'm so impressed by their longstanding quality and therefore, highly recommend!
Thank you so much for sharing your thoughts and tips on Nature Baby essentials Jodi! We hope this helps when purchasing and making the most of your goodies. xx Nb