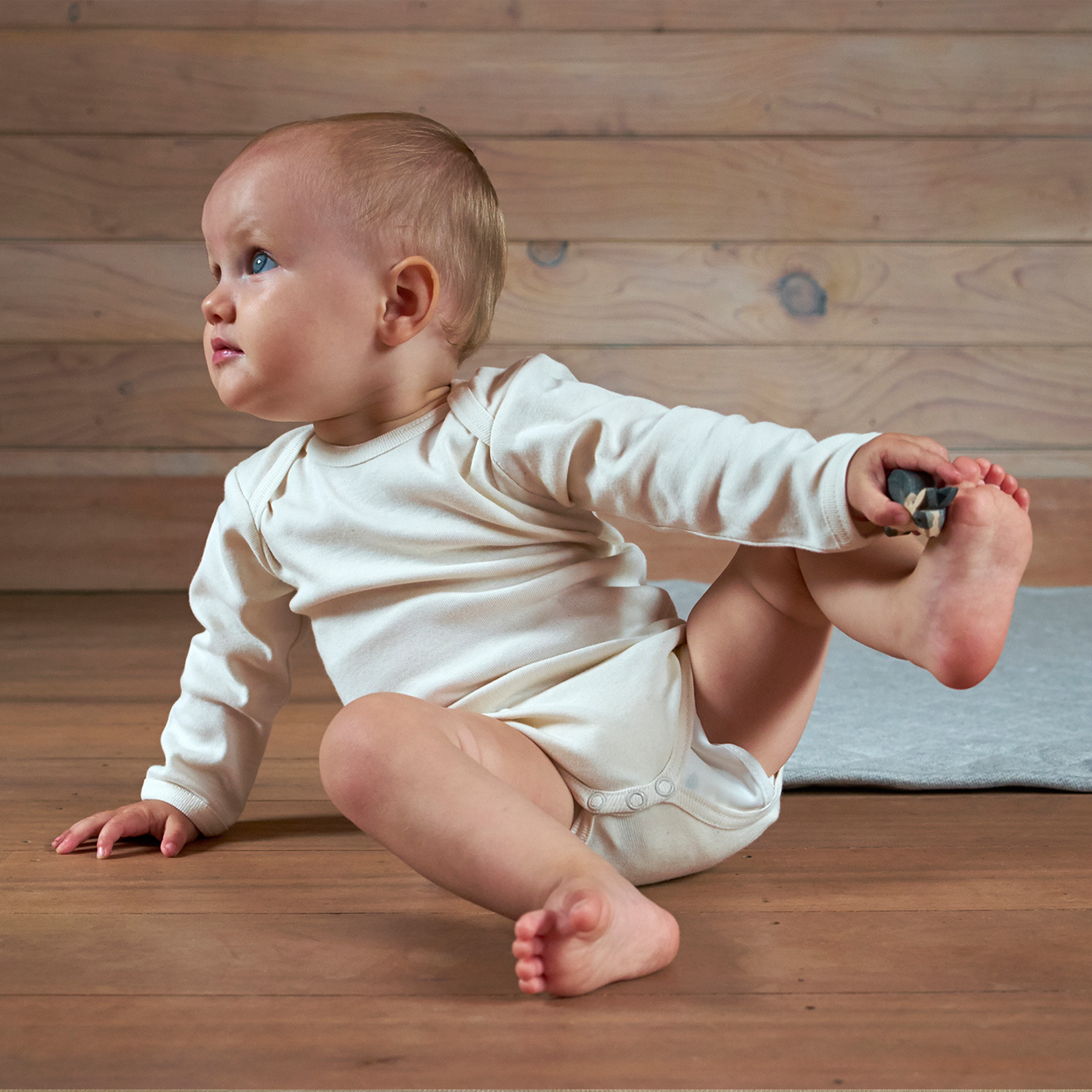 how mothers shop: baby essentials
how mothers shop: baby essentials
Becoming a parent is an exciting, and sometimes overwhelming time. Everyone has an opinion on what you need and don't need for your baby. You may have seen that we have created realistic checklists of what you will need in our catalogue and through the journal, but this time we thought it would be worth checking with the experts – our customers! All the lovely and wise mothers who shop with us, choose styles that suit them and their baby, meeting their changing needs. We had a look at how mothers shop with us, and what they buy throughout the first year of baby's life, and we thought we would share this with you all, mums and mums-to-be. We hope this is a helpful guide on the essential styles for baby.
Of the customers who purchased our core basic styles for baby in the last year, this is how they shopped: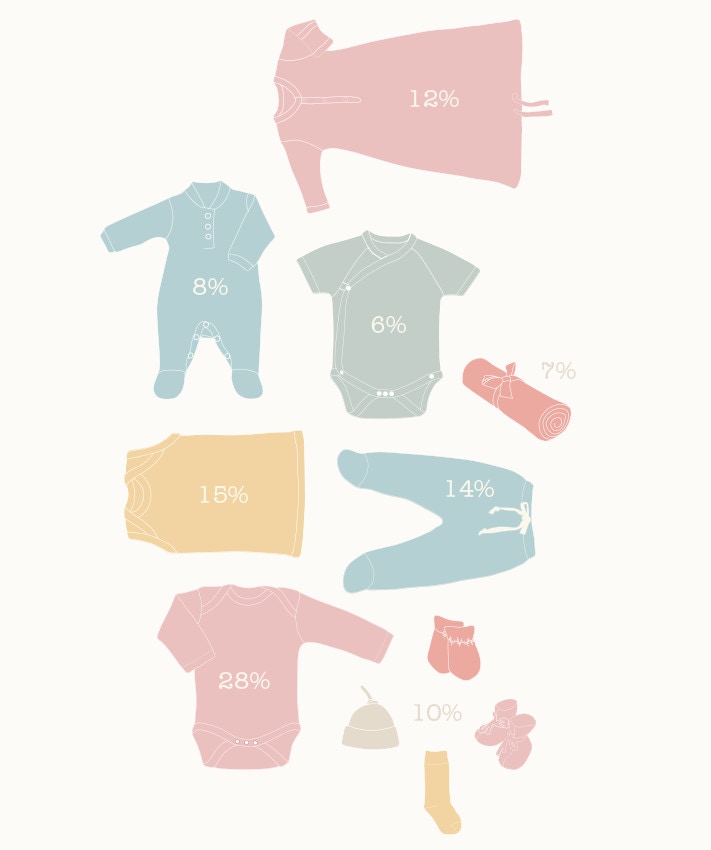 1. We weren't too surprised to see the classic long sleeve bodysuit as the most popular style, for babies of all ages. An essential layer, with envelope neck and snap domes for easy dressing and nappy changes. The singlet bodysuit and short sleeve bodysuit were also good sellers, but the long sleeve was number one all year round!
2. Perfect for newborns, our kimono range is mainly purchased for 0-3M. It seemed that some customers bought these in PREM size, then continued to buy them for the next few stages, we hope this is because you found the wrap style really easy for dressing little ones, when it's hard getting things over their heads.
3. The often overlooked drawstring gown was one that lots of customers bought one of, and then came back for more! Word on the street is that Dad's are the biggest fans of these ones, with the drawstring for easy nappy changing (especially for night time!).
4. The drawstring pants were a favourite throughout baby's first year. These are such a lovely style with a soft elastic waist, and drawstring for the perfect fit (without being too tight on their little tummies), and have lots of room for nappies. We have just changed our footed rompers to have the same design, while keeping little feet warm.
5. We noticed that from 6 months onwards, mums purchased more leggings, which have a slightly tighter fit but with a little extra style. We are excited to see how you find our new Sunday Pants!
6. Our accessories were also most popular in the 0-6M age group, especially the knotted beanie. We were also surprised to see how many customers love the newborn mittens to prevent scratching.
7. The singlet and bodytops were another popular style, worn on their own or as a first layer with other garments, we were amazed to see how many were purchasing these right up to 4 years. Pure organic cotton against the skin, the perfect first layer.
8. The stretch & grow is purchased more for the early ages (for both day and night wear), and from about 6 months onwards they are continuously purchased but far less as these become more of a sleepwear item. Good for keeping little one covered from top to toe!
9. Socks! Another one for all age groups, we loved seeing that our customers like to buy more than one of these at a time. Designed to stay on nicely to keep those tiny toes covered.
10. We thought most customers would be buying the wraps for the newborn phase only, but these continued to be purchased until about 6 months! We think this might be due to using them as little blankies or sheets too.
We hope mums and mums-to-be find this to be a helpful guide of baby essentials, from more-than-one mother to another. We found it so interesting seeing how mothers have shopped, and what they have loved using, so we can continue to develop our range to meet the needs of you and your baby. NB x