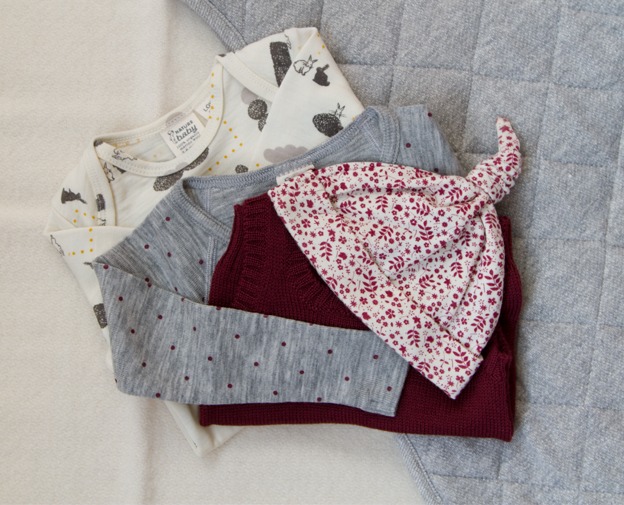 our top picks for keeping warm this winter
As the days are getting cooler, we all need to bundle up and stay warm! It can be hard to know how to dress your baby in the different seasons, so we have put together a list of winter essentials to keep baby warm and healthy!
Baby will feel snug in our luxurious organic merino which is super soft and non-irritating. Merino wool is the perfect fabric for babies as it breathes, insulates, absorbs body moisture, and regulates body temperature.
A merino essentials bodysuit - forms a soft second skin for baby ensuring no sneaky chills get to baby's body.
Merino rompers - will keep little ones legs, ankles and feet toasty
Merino beanie - it is important to keep baby's head warm
Lambskin booties - keep tiny toes cosy with these booties made of organic lambswool, and with an elastic so that they don't fall off
Handknit cardigan or vest- a soft layer of warmth for baby's chest and tummy
Thermals - our range of thermal tops and pants are a perfect layer to have against the skin, especially if your little one has grown out of bodysuits. can also be worn as pyjamas
Merino blanket - a light but warm layer to use in the moses basket, bassinet or cot
Woollen underlay - will absorb moisture and prevent the mattress from becoming damp and cold
Warm the bed with a hot water bottle or wheatbag before placing baby in.
Quilted sleeping bag - the warm duvet weight sleeping bag we ensure a worry-free nights sleep as baby can't wriggle out of the sheets or blankets.
Sweet almond oil- fantastic at keeping baby's skin hydrated.
And a mug of organic hot chocolate for you! x NB