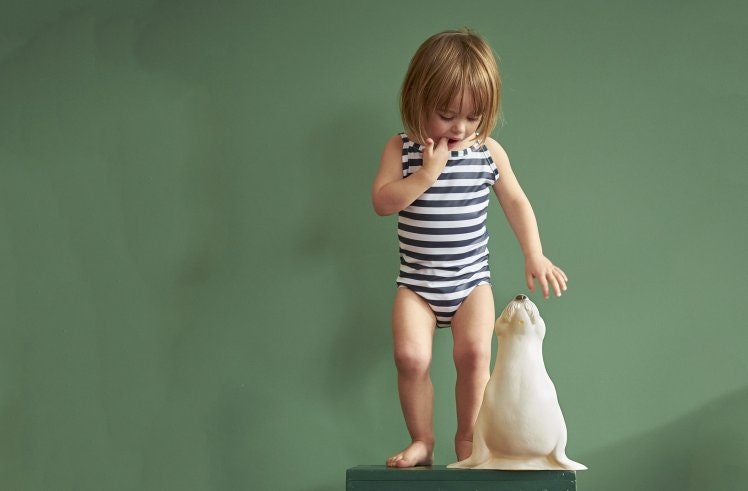 our top picks for summer days
our top 10 summer essentials
It can be difficult to know what little ones need to keep cool, covered and comfortable on these beautiful long summer days. Here are a few of our favourites: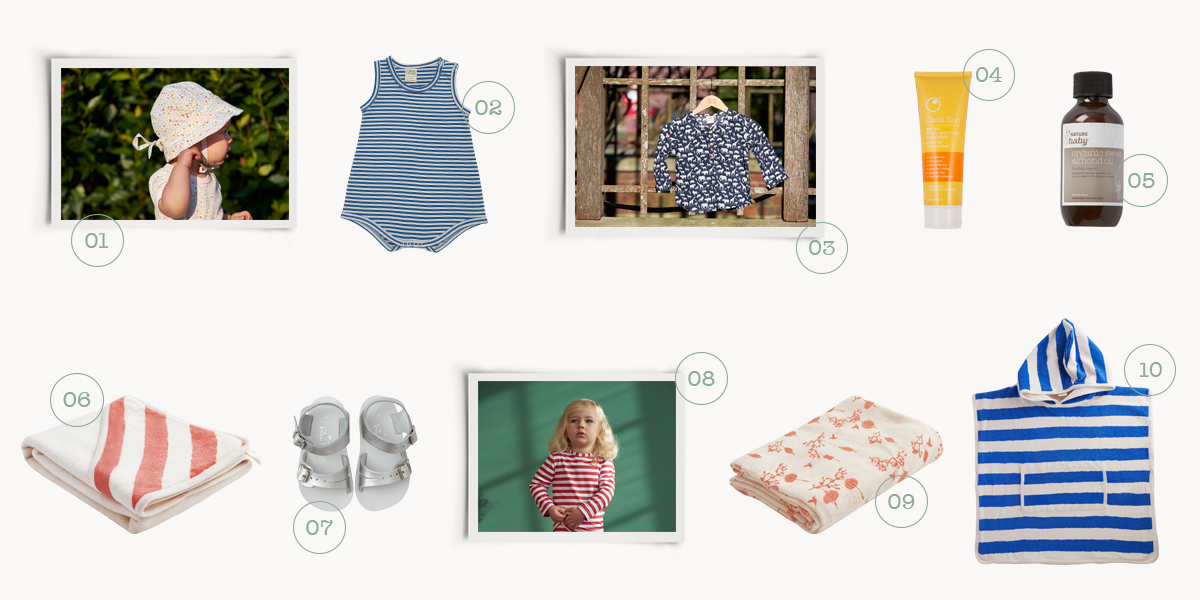 1. Sunhat – Protect baby's delicate skin from the sun under the large full brim. Ties under the chin to gently keep the hat in place.
2. Seaside Singlet Suit – The perfect hot summer day suit. Made from soft and breathable organic cotton, this Seaside Singlet Suit is all baby needs to wear, no shorts necessary!
3. Cotton Voile Caravan Shirt – Our lightweight voile is designed to keep little ones covered from the sun, while comfortable
4. Oasis Sun Sunscreen - Made with organic ingredients with no nasty chemicals, this SPF 30+ sunscreen is perfect for baby's sensitive skin and the whole family.
5. Sweet Almond Oil – Our sweet almond oil protects and nourishes little ones skin. It contains all the good vitamins A, E, B1, B2, B6. Add a few drops at little one's bath time to moisturise and hydrate dry, sensitive skin.
6. Hooded towel – Wrap baby up nice and snug with this soft and luxurious organic cotton towel. The cosy hood keeps baby nice and warm while you dry.
7. Saltwater sandals - This classic summer sandal is made of quality materials, making them comfortable for every day, out and about or at the beach.
8. Swim top – Our UPF 50+ resistant swim top is perfect for long sunny days at the beach. Full length long sleeves to keep little arms covered.
9. Muslin wrap – a naturally lightweight fabric, it allows for maximum air flow which is perfect for swaddling or a light blanket during the hotter months.
10. Poncho – Wrap baby up nice and snug after a swim at the beach in our soft organic beach towel. Features a front pocket (for collecting all those seashells), and domes under the arms to grow with you little one.
And check out this popsicle recipe for a summer treat! xx Nb