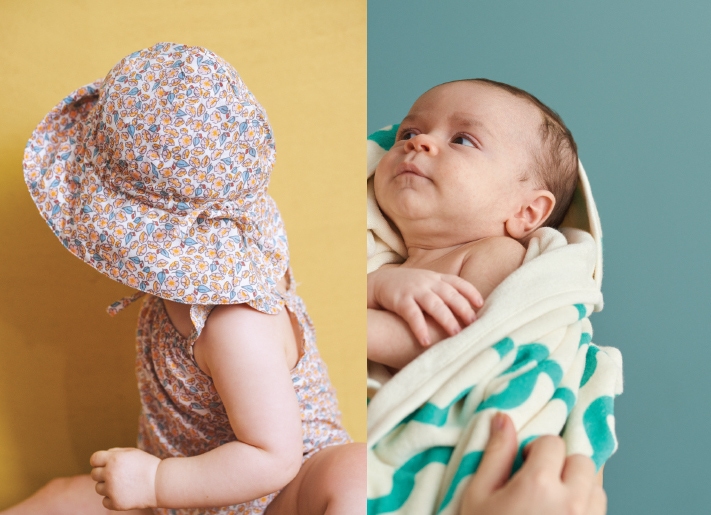 oh sunny days: top ten picks for keeping baby cool this summer
oh sunny days: top ten picks for keeping baby cool this summer
Sunshine, outdoor play and ocean breezes are on our mind as the warmer weather has started to arrive. Organic cotton is the perfect fabric for dressing babies as it is light, breathable, and free from stuffy synthetics to allow for maximum air flow. It can be difficult to know what little ones need to keep cool, covered and comfortable on long summer days, so we have chosen 10 of our favourites: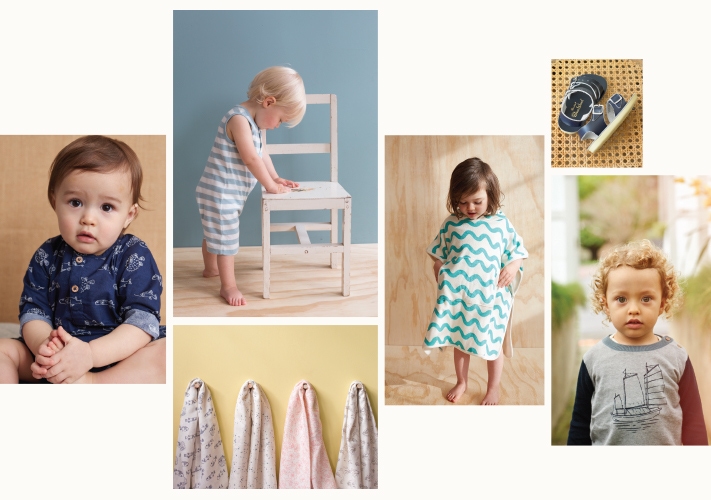 1. Our lightweight and airy soft woven cotton range is the perfect fabric for summer warmth. The organic cotton allows maximum air flow whilst covering little ones skin ensuring they stay cool and protected from the sun.
2. Our selection of playsuits – the perfect suits for hot summer days. Made from soft and breathable organic cotton, our singlet suits are all baby needs to wear, no shorts necessary!
3. A muslin wrap is an essential for little summer babes - organic, soft, light and airy, these are a fantastic multi-purpose item. Use as a swaddle, a light weight blanket or shade whilst in the buggy or at the beach.
4. Water play! Use your baby bath or a plastic bowl and fill with water, and bath toys or kitchen utensils. It will keep them cool and entertained for hours.
5. A day at the seaside with our toweling range. Don't forget to pack your sunhat and sunscreen to keep that precious skin protected from the sun.
6. A cool summer treat! Try homemade ice blocks, fruit puree or fruit yoghurt, it's a fun way to introduce new foods or get older kids to help you make them and enjoy watching them freeze.
7. Saltwater sandals - these classic summer sandals are made of quality materials, making them comfortable for every day, when out and about or at the beach.
8. Sometimes it can be tricky to get little one to sleep during the day when it's warm and you still want to keep them covered. The muslin sleeping bag is designed especially for day naps or warm summer nights, it's super light and breathable and will mean you can avoid using blankets.
9. Nappy free time! Your little one will love having some time without clothing, pyjamas or nappies, just pop baby on a change pad inside or let older kids run free in the yard.
10. And don't forget a warmer layer for sea breezes or cooler days!
Keep cool and enjoy the sunshiny days ahead. Nb xx