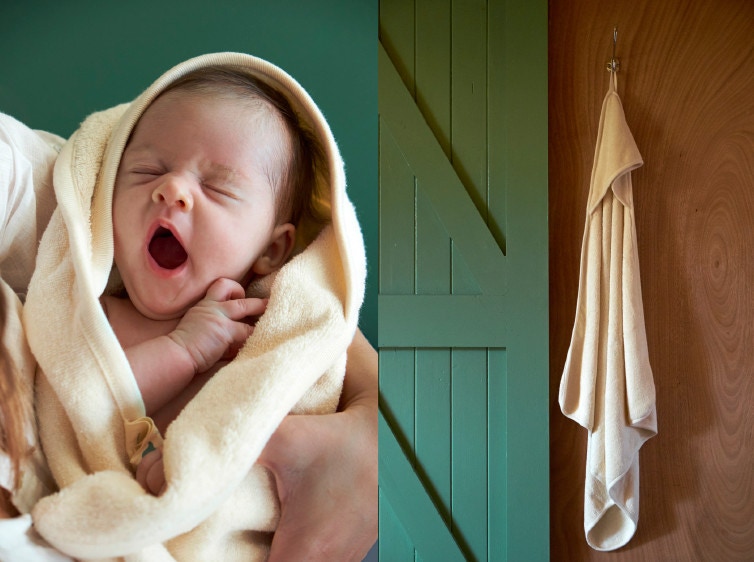 the essentials for baby's bathtime
the essentials for baby's bathtime
Before babies are born, they have spent months surrounded by water, becoming accustomed to it and feeling secure within it. So naturally bath time should be an important and fun occasion, to be enjoyed by babies and the whole family! Whether it be in a baby bath, tub, or in the kitchen sink, baby's bath time can be a lovely daily ritual for the morning or before bed.
Many soaps, body wash and skincare products on the market contain a concoction of chemicals and synthetic compounds, and may clean by stripping natural oils. Did you know, baby's skin is at least three times more sensitive and absorbent than adult skin? This is why we see it as so important to use botanical skincare & pure, natural care essentials for baby. We have put together our top faves below!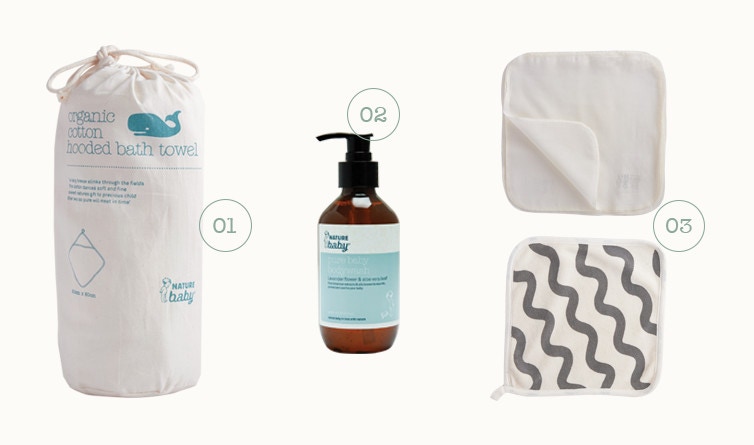 1. Our hooded towels are made of organic cotton, which is nice and absorbent while being soft & luxurious for baby. The towel has a hint of stretch and a cosy hood to wrap baby in while you dry. Tip: make sure you machine wash the towel once or twice before use to fluff it up and make it extra absorbent!
2. Nature Baby bodywash - 100% natural ingredients, this gentle and paraben-free bodywash contains essential oils to soothe and moisturise baby's skin. Includes lavender as a healing antiseptic, and aloe vera to calm and nourish. Just squirt in bath or apply to cloth or flannel, can be used by the whole family.
3. Gentle wipes or cloths – we have a range of pure organic cloths that are soft and gentle for little bodies. The terry wash cloth is absorbent and luxurious, or the packs of muslin wipes or cotton jersey squares are great for everyday use.
And of course don't forget some natural toys for bathtime fun, or a little massage can be a nice after-bath routine, see our massage tips here.
Happy bathing! xx Nb