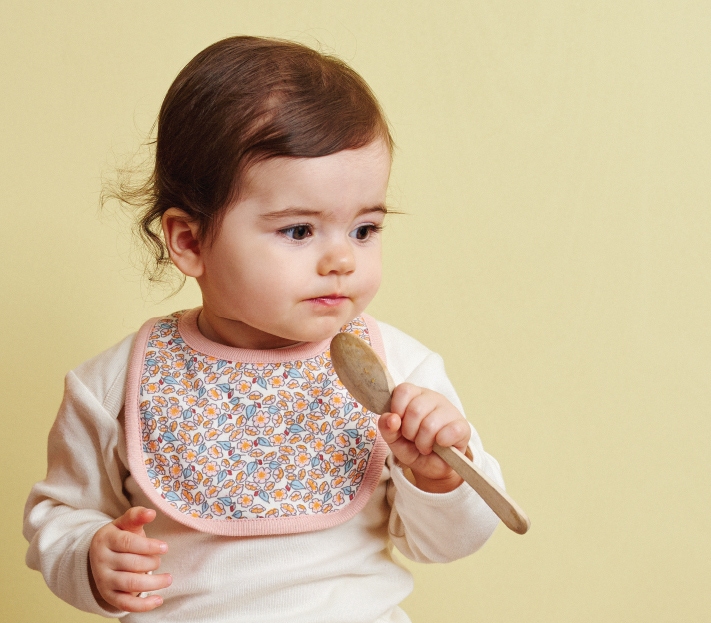 baby's first food: tips on starting solids
Introducing your little one to food should be a fun and explorative experience. We find parents can often be mystified by the dos and don'ts or the ages & stages associated with feeding babies and toddlers, so we have put together a few helpful tips about starting your little one on solids. We hope this helps you enjoy this new stage with your baby!
When should baby start on solids?
Baby's palettes and digestive systems are sensitive to begin with, as milk has always been their main source of food. Babies will be ready to enjoy their first foods from around 4-6 months, but this can vary for each child. If you are thinking of trying baby on solids, there are some signs that may help you decide if your baby is ready...
Holding their head up
Sitting well when supported
Making chewing motions
Curiosity around food or what you're eating
Reaching out for food
Tips for starting your little one's food journey
1. Take it slowly and keep it simple
2. Try just one vegetable or fruit to start, and wait at least 3 days before starting another food. Then you start mixing different fruit and veggies together
3. Make sure you have plenty of bibs for catching all those little spills
4. Use easy to wash bowls, spoons or feeding sets
5. Have a comfortable high chair for baby to sit and eat safely
What are some good first foods?
First foods that are a great start for baby are vegetable or fruit purees. Purees are nutritious, simple to make, and can be made in bulk and frozen in ice cube containers and defrosted when needed.
We have chosen one of our favourite puree recipes to share, packed with vitamins and yummy too! Once you have the ingredients together, simply blend to a puree using breast milk or water if needed to create a smooth consistency.
1 medium carrot
1 medium kumara
1 cup of chopped pumpkin
All peeled, chopped, and steamed until tender
Serve as is, or mix with a couple of spoonfuls of Babynat cereal for a nutrient rich meal. We always like to use organic ingredients where possible, packed full of goodness that baby needs for growth, without the worry of any chemicals or pesticides.
Happy first food making! xx Nb