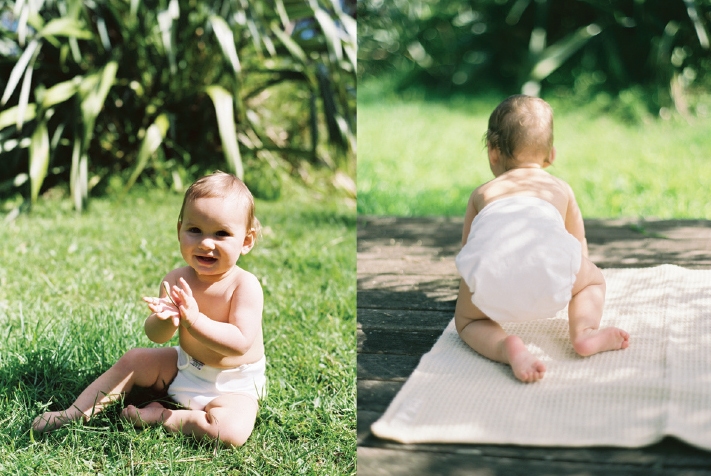 goodbye, nappy rash: natural tips
goodbye, nappy rash: natural tips
In the first few years of little one's life, there will be A LOT of nappy changes! Unfortunately the dreaded nappy rash is something every parent is likely to experience with their wee one. It is a very common yet frustrating issue for babies and parents, though luckily there are many simple things that you can do to help baby's skin stay soft and protected. We thought we would share some tried and tested ways to help prevent nappy rash, naturally.
Our Top 5 Tips:
1. Changing nappies (both cloth and disposable) as soon as they are wet or soiled, and letting baby go nappy free as often as possible, can prevent and cure nappy rash
2. Exposing your little bundle of joy's bottom to the sun for just ten minutes a day is one of the best medicines (but do not exceed this amount of time for safety reasons). Even sunlight coming through a window is adequate, and baby will also enjoy the sensation and freedom of nappy-off time!
3. Use a gentle eco laundry detergent to wash your baby's clothes and cloth nappies. A little soak (3-4 hours) with ¼ cup of white vinegar or baking soda and drying nappies in sunshine goes a long way to remove stains and any rash-causing bacteria from soiled cloth nappies.
4. Use gentle, alcohol free, fragrance free, baby wipes or try soft cloths moistened with warm water and a little sweet almond oil - be gentle, do not rub or scrub the area. We love our organic muslin wipes or cotton jersey wipes as they are super soft on skin. TIP: It's good to code your wipes different colours or fabrics for bottoms and faces.
5. Apply a healing bottom barrier cream after every change, such as our organic bottom balm. The beeswax provides a barrier to seal in moisture and will protect the skin whilst the healing elements of calendula, aloe vera and St John's Wort will help calm and prevent skin inflammations from occurring.
We hope that incorporating these tips into your nappy-changing ritual helps to protect baby's bottom, so that it stays soft, rash-free and smooth - just as it should be! x Nb
P.S. In some cases, nappy rash may be due to a yeast infection, so if your little one is suffering from a red, bumpy or severe rash, we definitely recommend seeking advice from a health professional.