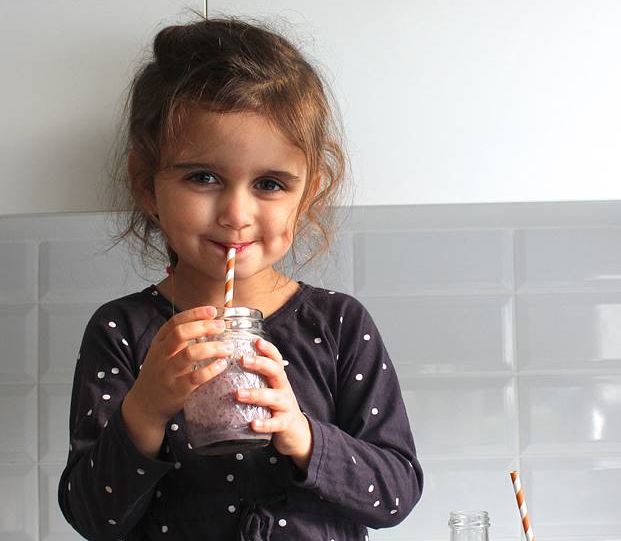 recipe: immune booster smoothie
immune booster smoothie
A recipe from the wonderful Greenleaf Organics that's not just for the kids - this delicious and nourishing blend is perfect for the super heroes in disguise too (that's you mums!).
With these cool winter days upon us, there are lots of coughs & colds around so it is important to give your body extra vitamins and nutrition to build up the immunity. This smoothie has hidden health boosters of nutritional yeast (fantastic plant source of Vitamin B's), plant protein for growing bodies and minds, spirulina (nature's most nutrient-rich food), liquid iron (an ideal source for plant based power) and organic fruits and plant milks, the super hero smoothie will help you feel like you could climb any mountain… or even just manage to face the day.
Smoothies are the best way to get maximum goodness into your kids, without the fuss of cooking, or playing the choo choo train with small spoons.
We strongly recommend using organic ingredients as it means you and your child will be getting all the natural goodness without any unwanted villains!
Ingredients – serves one mum and child
1 banana
1 cup organic frozen berries
½ teaspoon spirulina powder, you can find this in health food stores or most supermarkets
1 portion of floradix organic liquid iron, you can find this in supermarkets in the supplement section
1 teaspoon nutritional yeast, you can find this in health food stores
½ scoop plant protein powder, I love ceres organics brown rice protein
2 cups organic plant milk, you can use soy, or a nut milk, whichever you prefer
How to
In a high powdered blender, place the spirulina and nutritional yeast in first, followed by the remaining ingredients.
Blend until smooth. Enjoy!
Thank you to our lovely friends Greenleaf Organics for this yummy recipe! xx Nb