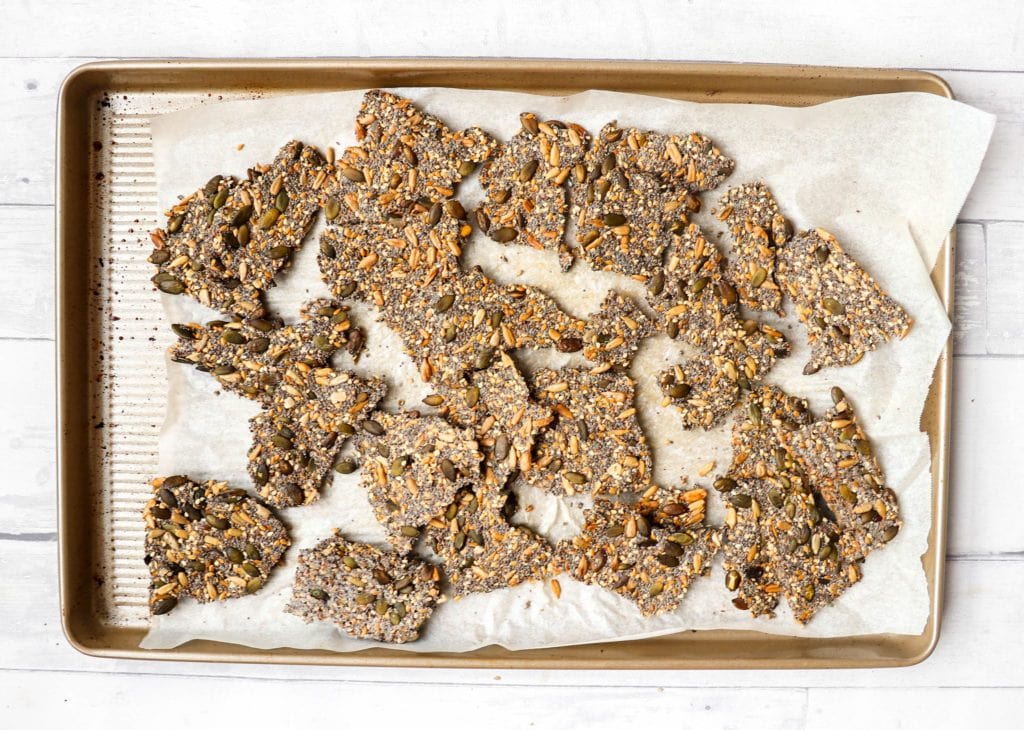 recipe: super seed crackers
We have been doing a lot of snacking while hanging around the house a bit more, and we loved this simple, nutritious recipe to make your own Super Seed Crackers from our friends at Goodfor. Perfect for snack time at home, or to take for a picnic when out on your neighbourhood walk.
Ingredients:
½ cup chia seeds
½ cup pumpkin seeds
½ cup sunflower seeds
½ cup poppy seeds
½ cup ground flaxseeds
¼ cup linseed golden
¼ cup sesame seeds
1 tsp pink himalayan salt
1 cup water
Method:
Preheat your oven to 170°C.
Add all the ingredients except the water to a bowl and mix.
Add the water and stir, then let sit for 15 minutes until the mixture becomes thick and holds together.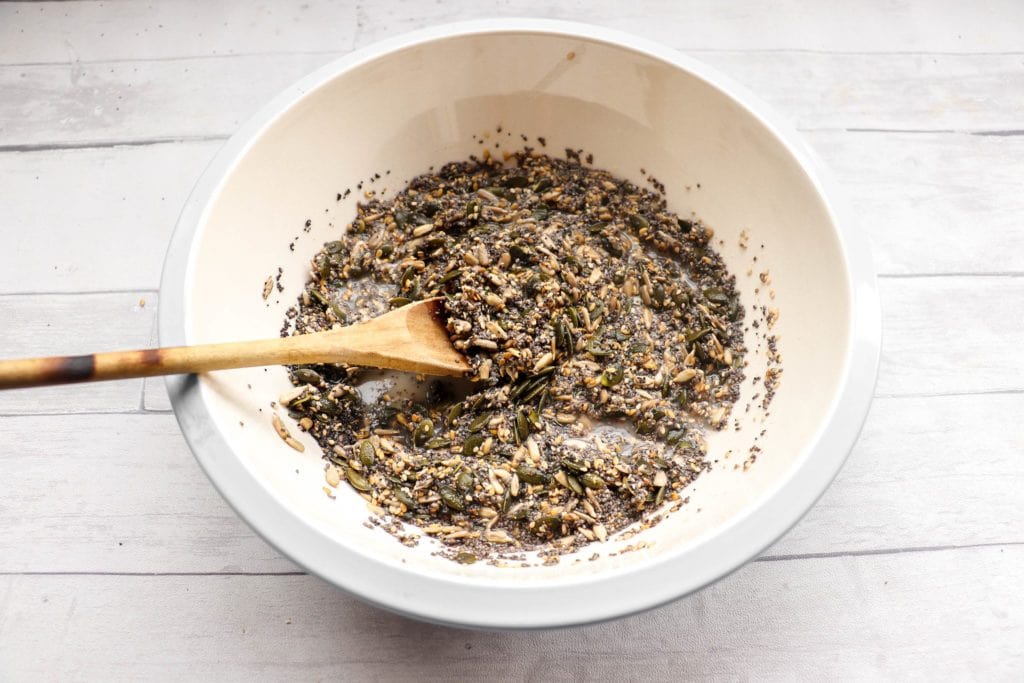 Take a lined baking tray and evenly spread the mixture out into a thin rectangle.
Bake for 45-60 minutes.
Once they have crisped up, remove from the oven and break into crackers.
We hope this simple and tasty recipe comes in handy for snack time! Enjoy xx Nb