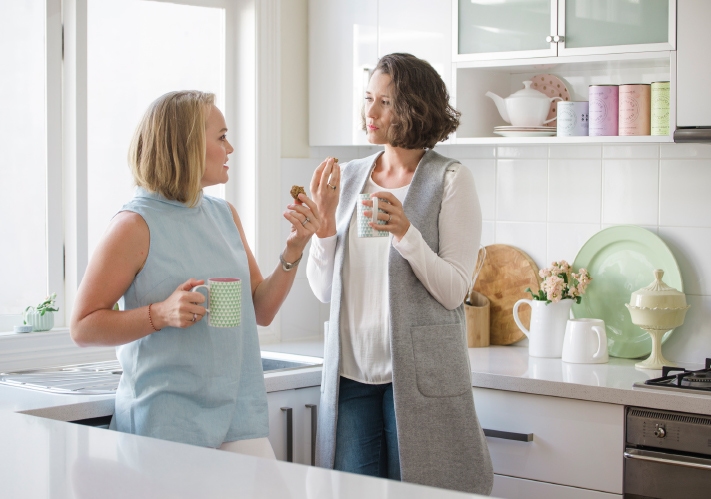 self-care for mums: franjos kitchen
self-care for mums: by franjo's kitchen
Our lovely friends at Franjo's Kitchen are experts when it comes to nutrition for mums and mums-to-be, they produce their own range of cookies and crackers that provide vital nutrients for breastfeeding and pregnant mums. As busy mama's themselves they know the importance of self-care, so they've shared with us a few tips on how you can look after yourself in your day to day life. Thank you for sharing with us Franjo's! Nb xx
SELF CARE by Franjo's Kitchen
Motherhood is a crazy beautiful journey, and no matter what stage of it you are in – those hazy newborn days, toddler life or dealing with the challenges that come with older (or multiple) children, it is so important to fill up your own tank and nurture yourself. While we would all love to spend a week or even just a few hours at a day spa or health retreat, it's not always possible. But there are some small acts that you can do each day that can help you reconnect with yourself and get a little peace and energy. Our dear friend, a holistic life coach, Catherine Toffolon helped us with some self-care tips for mums:
1. Mindful cup of tea
Mindfulness is being in the moment, non-judgemental, non-doing, just being present. Having a mindful cup of tea is taking the time to grab a cuppa, and purely just focusing on what you are doing at each step of the tea making process. Then enjoying every sip!
2. Positive words
Affirmations are a wonderfully empowering and calming technique that can be used anywhere at anytime. Affirmations are purely present tense phrases that make you feel good and keep you positive. I print out my affirmations and place them on the outside of the shower so I can read whilst having a shower (this means I'm doing two jobs at once!). That little space I carve out for myself centres me and helps me start the day on a positive note.
3. Sunshine where possible
Vitamin D is vital for a healthy immune system and aids building up resistance to many diseases and illnesses. So grab your mindful cup of tea and sit outside for 5 to 10 minutes soaking up the rays.
4. Meditation
Meditation has many proven benefits including lowering blood pressure and decreasing your chances of developing cancer and heart disease. Meditation is also an amazing tool for reducing stress and connecting back with yourself. There are thousands of free guided meditations online, or check if someone runs local meditation classes, which can help you feel calmer, centred and more at peace.
5. Schedule in exercise or move your body
Moderate exercise has been shown to boost mood, improve sleep and reduce stress. Even if it's just a walk around the block, you will feel so much better for it.
6. Where possible share nappy duties, bath time, or similar
You don't have to do it all. When your partner is home, try to get into a routine where they are responsible for bath time, nappy changes, the bedtime routine etc. This is a win/win situation, your partner gets to spend some beautiful one on one time with baby and you get a few moments to yourself. For those that don't have the support of a partner, these can be lovely bonding experiences for your friends or relatives with your little one too.
Rather than finishing off your chores, take a few moments to meditate, finally drink that cup of tea or go for a quick walk!
7. Micro sleeps
I know everyone says it, and I'm sure you have lots of house work to do or a long list of To Do's, but honestly you will feel so much better for just a 20 minute sleep when baby is asleep. Even if you only do it once or twice a week it helps offset the compounding effects of reduced night sleep.
8. Hot bath
Baths are proven to relieve stress by up to 70%. Even if you aren't a bath person, give it a go. Get some luxurious skincare, put on some relaxing music and dim the lights or light your favourite candle. Add a few drops of essential oil to the bath, then sink into that bath for as long as possible. Even just 10 minutes will relax your mind and body and give you some space.