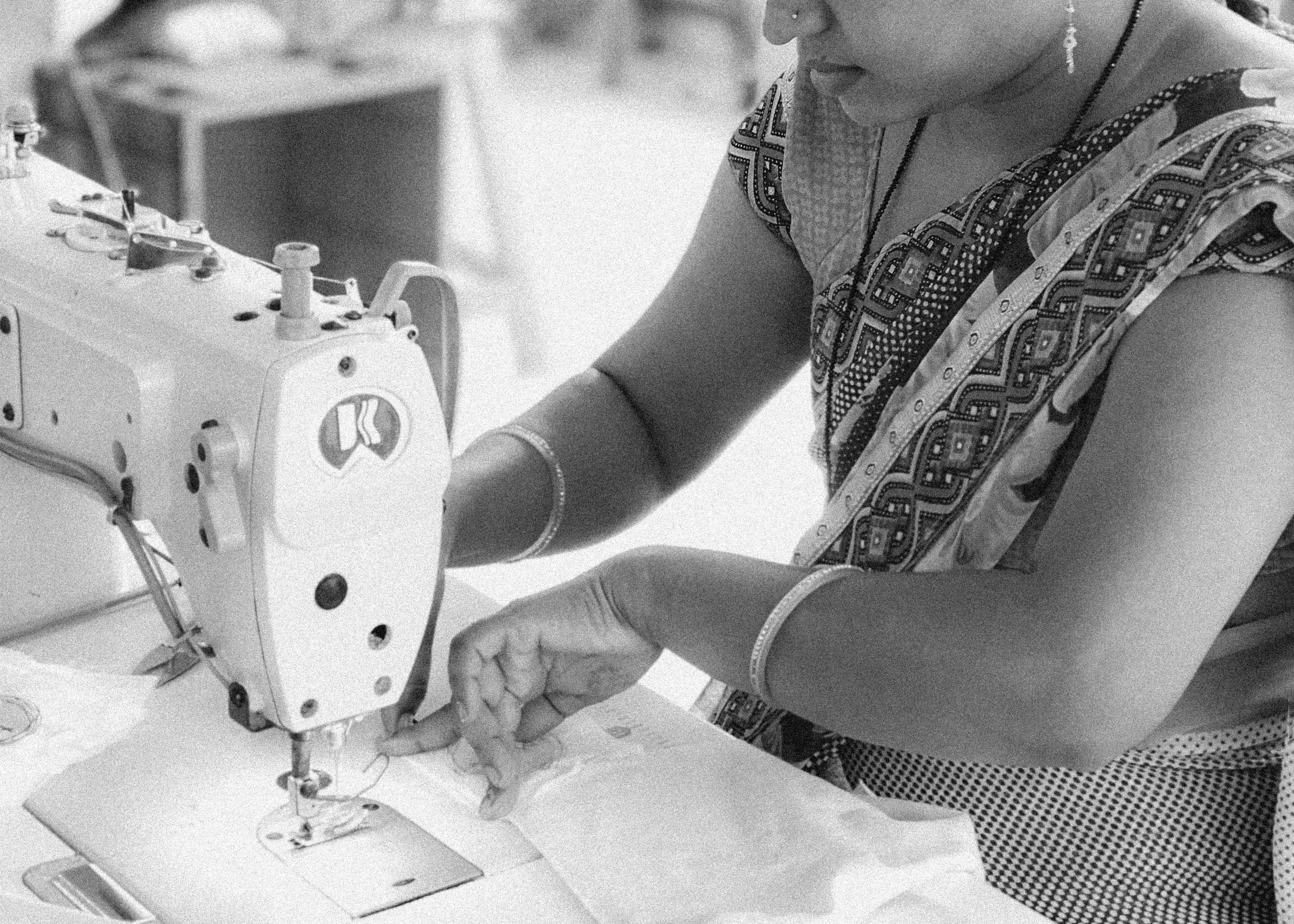 women's collective
Nature Baby is proud to share some of the incredible work that our supply chain partner is undertaking to support and empower their workers, in particular, those who are underprivileged or unlikely to come across these opportunities for training of skilled work.
The Women's Collective is a small stitching factory in a village where jobs and careers, in particular those requiring special skills or advanced training, are harder to come by. The Collective hires women in the area, and trains them in all aspects of stitching, tailoring, machining, in the purpose of giving them a trade or career. Giving everyone the equal right and chance to upskill, and undertake an independent career, is so incredibly important.
Working hours are flexible to allow for home and family responsibilities, allowing women to work hours that suit them. It also gives them economic freedom and independence, while improving their sense of worth, self-esteem, and dignity. One of the factories we work closely with helps to fund this Collective, by loaning them stitching machines, and aids in their training. Our factory has high hopes to expand the Collective with new machines, giving more women this amazing opportunity.
Nature Baby believes strongly in the work this Collective is doing, and hopes that other brands and supply partners will see the benefits of extending this opportunity to other people. We are so proud to see the positive difference this is making already. Xx Nb