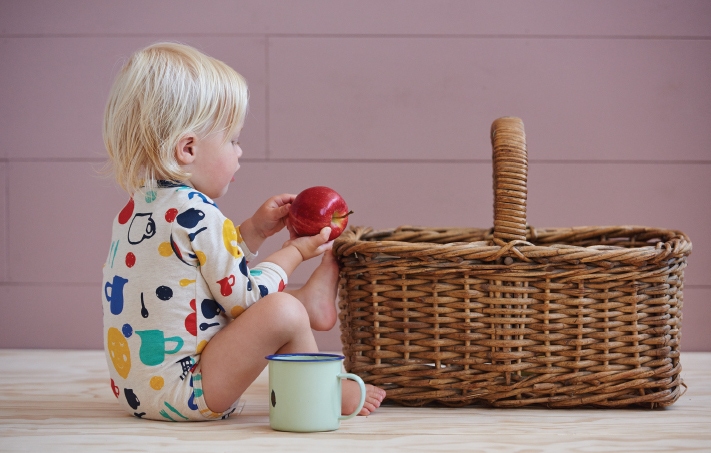 picnic spots with the family
picnic spots with the family
No matter the season, a picnic is an activity the whole family can enjoy. Pack a hamper with sandwiches or easy snacks, get a cosy rug and head to your favourite spot for a fun meal and lots of play! To celebrate the release of our new happy picnic range, we wanted to share a few of our favourite picnic spots with you.
At the beach
Pop the kids in the car with a packed lunch and enjoy the fresh sea air and natural surroundings. Little ones will love the wide open spaces, salty air, water and finding treasures in the sand. Being next to the beach is also an opportunity for encounters with wildlife. On cooler days, wrap up warm, there is lots to enjoy without water play.
Don't forget:
- A case for little treasures to be kept
- Warm jacket for cool sea breezes
- Bucket and spade
At the park
When little ones need a change in scenery from the backyard, your local park is perfect for an outdoor adventure. Get the kids to help pack the picnic hamper and get all set for al fresco dining! An early dinner at the park is a lovely evening activity for the whole family to enjoy as you catch up on the day's adventures.
Park picnic necessities:
- A backpack to carry your little one's favourite toys or a soft ball
- Comfy picnic rug or playmat to lay on the grass
- Warm clothes or blankets to keep you snug as the sun goes down
At home
On a cold rainy day when going outside is not an option, get your DIY hat on and build a fort with your little ones. Grab some cushions and rugs and create your own camp style picnic in your living room, the kids will love the novelty of building a fort and using their imagination. Remember to still pack your picnic hamper!
Essentials for fort style fun:
- Favourite toys and books to keep busy
- Lots of comfy cushions and blankets
- Bamboo dinnerware to eat and drink from without the risk of breakage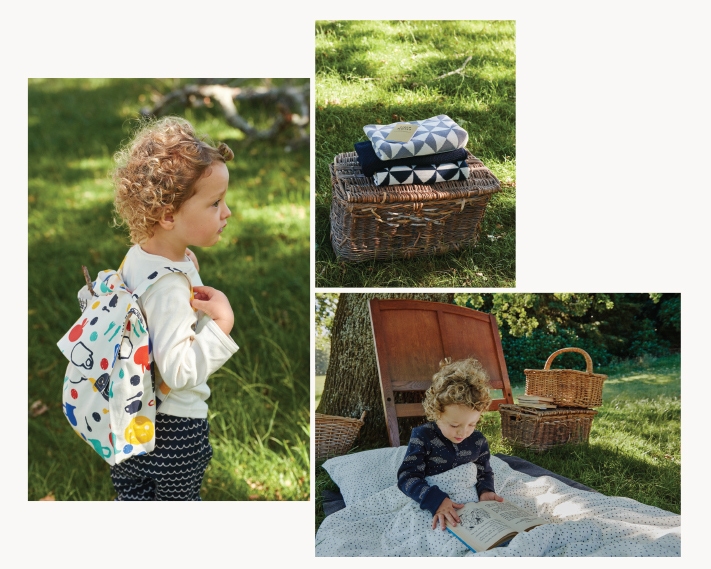 Enjoy your happy picnics! We are sure your little ones will love the adventure. To see our new mini collection, pop over here. Nb x