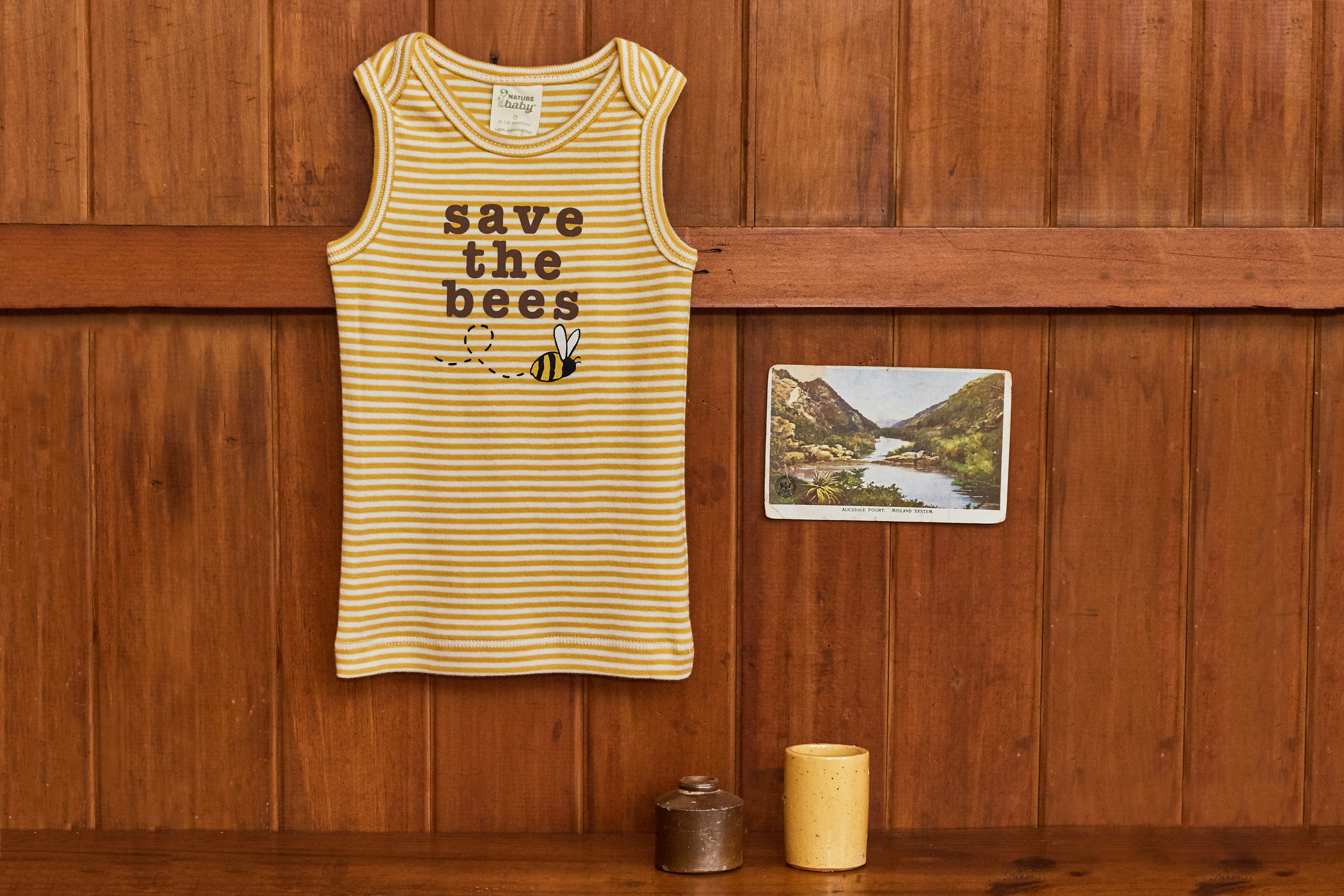 for the love of bees!
September is Bee Aware Month here in New Zealand, for our beautiful and hard working bees. At Nature Baby we support awareness & education to help us become more mindful of our important, buzzing little friends! We chatted to Kate from Herne Bay Playcentre, who has collaborated with For the Love of Bees to work with her community and tamariki in making a pollinator-friendly space.
How we have become pollinator-friendly...
At our playcentre we are really keen on teaching our tamariki (children) the importance of looking after the world around us. When we found out about For the Love of Bees, a project which imagines Auckland to be the safest city in the world for pollinators, we were inspired and gave them a call to see if we could get involved. We have been collaborating ever since. As part of this collaboration we are working to make our centre a safer place for our pollinator friends, and we hope to use our experience to create teaching materials which other early childhood centres can use if they want to go on a similar journey.
We have Levi the Bee Man from For the Love of Bees visit our centre every term, and so far he has helped us
- make a flower tower filled with bee friendly flowers
- take rosemary cuttings to make a "honey hedge" along our front fence
- make seed bombs filled with bee friendly flowers to give away for Christmas
We have heaps of exciting plans for Summer plantings too including bamboo fairy dens with sweet peas growing up the side and planting a crop of giant Polish sunflowers.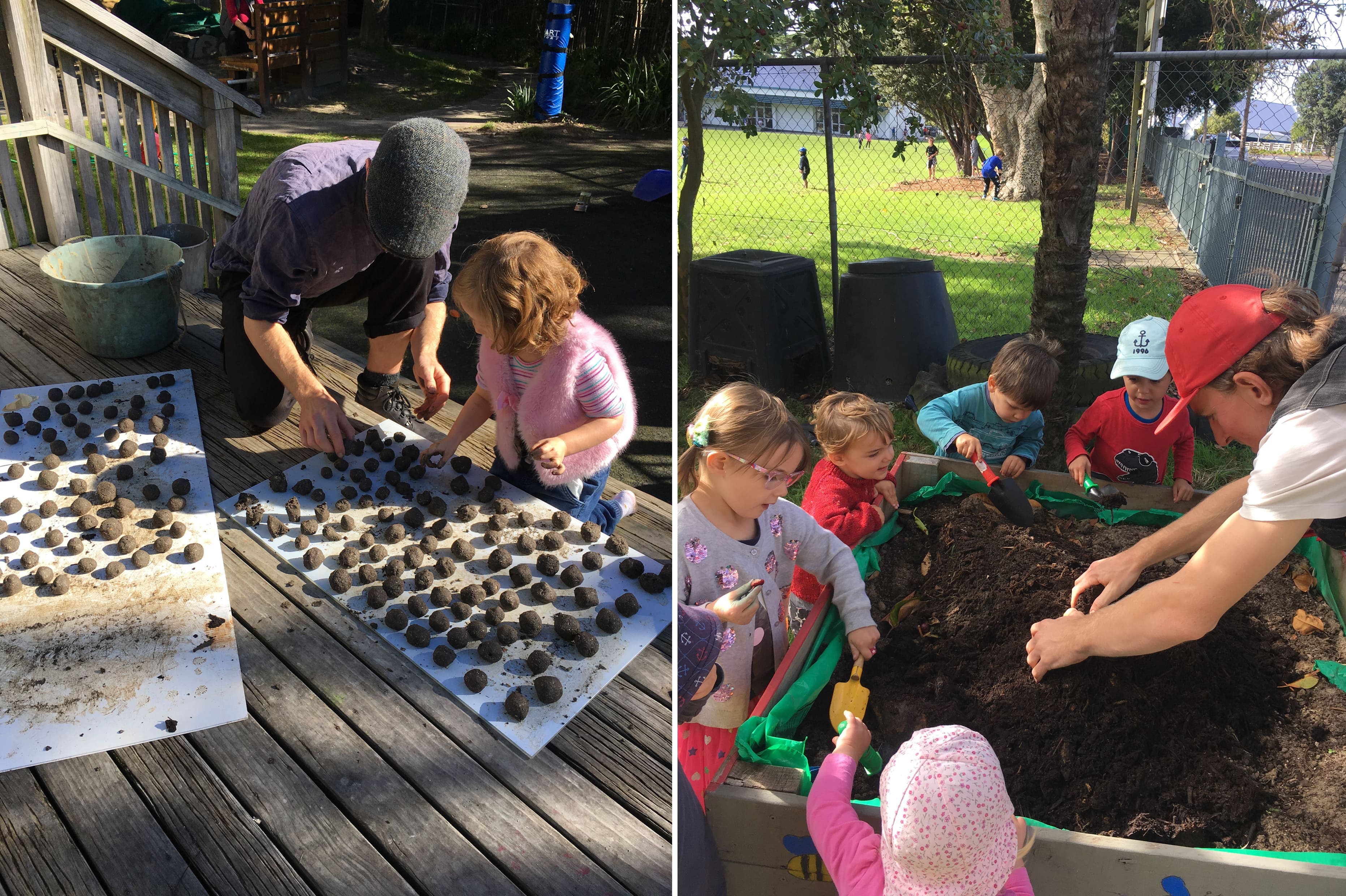 Little ones getting involved in their bee friendly projects.
It is a really neat journey for us...
Our tamariki love the hands on learning and the parents have learned a lot too, some of us have been inspired to use what we've learned at playcentre in our gardens at home, so the effect is even greater.
One of our initial concerns was around safety...
We haven't actually increased the amount of bees at our centre as we don't have a hive, but we wanted to know what to do if one of our tamariki got a sting or had a reaction. So we have created a great action plan around this. We also teach our little ones how to be respectful of animals and keep themselves safe.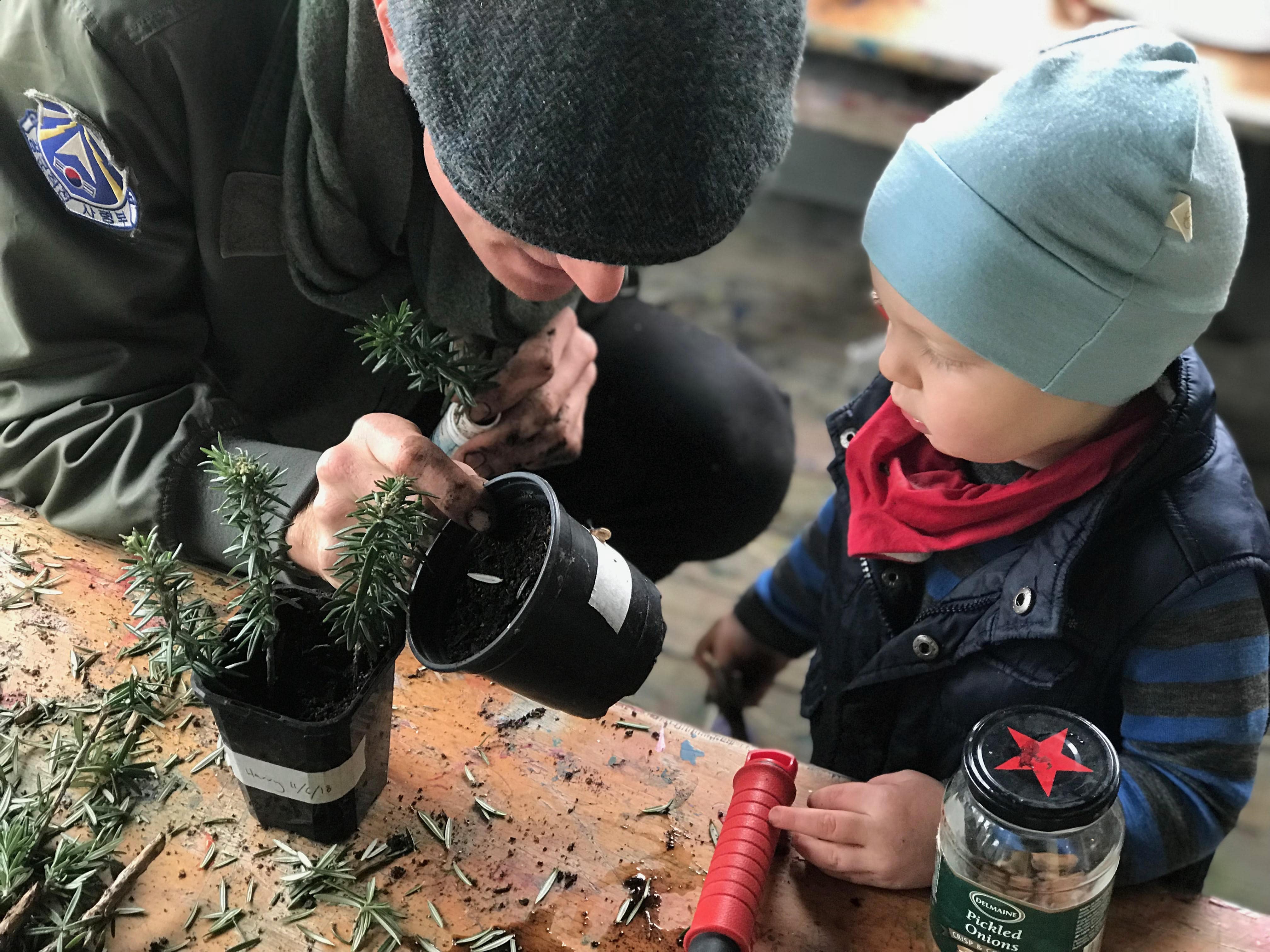 Getting the rosemary ready for the 'honey fence'.
What can people do at home to help the bees?
If you have a garden or some pots you could dedicate some space to growing bee safe flowers. You may not know but bees cannot see the colour red, they prefer blue, purple, yellow and white flowers. We have had great success growing pollinator-friendly species like phacelia, bergamot bee balm, bishops flower and crimson clover all of which you can buy bee safe organic seed for at garden centres.
We are about to plant some giant sunflowers and it's something that littles ones can really get involved with. Sunflowers like nutrient rich soil, so we are going on trips to collect things to improve our soil including; seaweed from the beach, old coffee grounds from the cafe, lawn clippings, manure, compost, etc. Then we will plant the seeds and watch them grow, it's a great Summer project that everyone can enjoy, including the bees.
Thank you so much Kate for sharing with us about this amazing journey to becoming more bee friendly! We hope this gives you all some new ideas to help look after our beautiful bees and the world. xx Nb