nature baby's melbourne picks
nature baby's top picks for melbourne
We have had the pleasure of spending the last four weeks in Melbourne, running our Pop Up Store in Fitzroy and spending time with our new Melbourne friends. We love this city for its public transport, eclectic mix of people, products and healthy living… it has to be one of the food capitals of the world! We thought we'd share some of our favourite spots here in Melbourne, from our adventures and the friends we have made. Please note we were based in Fitzroy so lots of our picks are around there, we couldn't possibly cover all the wonderful places in Melbourne City.
Written by the Nature Baby team, with help from Melbourne local, and mum of two, Beci Orpin.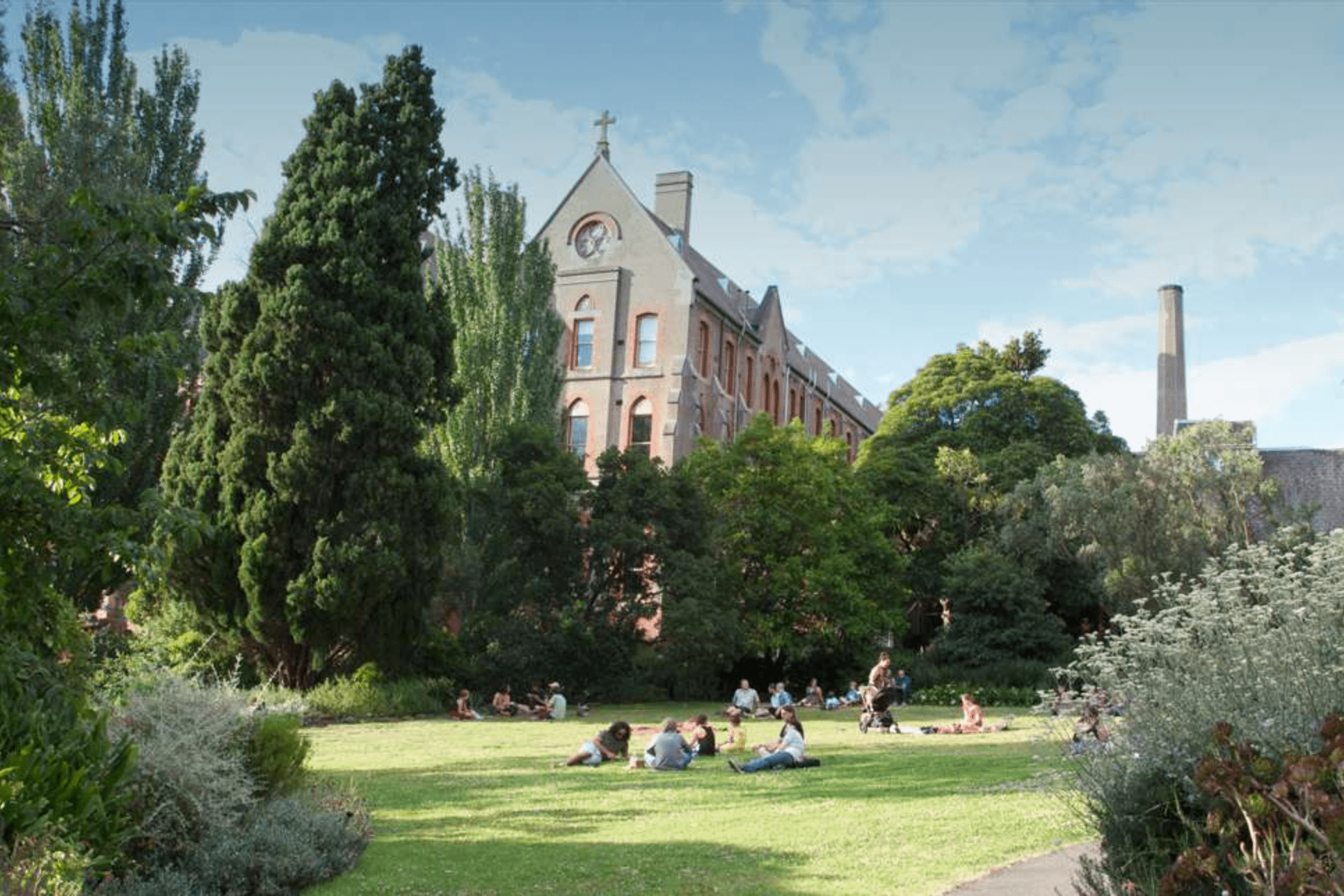 Childrens farm at Abbotsford Convent. We unfortunately didn't make it there this time but it is on the top of our list for our next visit.


ADVENTURES
The Botanic Garden
The perfect spot to walk a pram around, with lots of soft green lawns for babies to hang out in too. They also have a purpose-built children's garden, which is has a stream running through for kids to play in!
www.rbg.vic.gov.au/visit-melbourne/attractions/children-garden
Fitzroy Gardens
Another beautiful garden spot, with a miniature Shakespeare's village and a hand carved 'Fairy Tree', a favourite for little ones. They also have a small playground with a dragon slide and giraffe swings, and a fountain area with cute sculptures of owls and other animals which kids can climb on.
Collingwood Children's Farm
Not far from the city and nestled on a bend of the Yarra River lies seven hectares of paddocks, gardens, orchards, rustic buildings and shady trees, part of the Collingwood Children's Farm, a not-for-profit community resource providing country experiences for city people.
Open every day of the year, visitors can brush the cow while she's milked, wander in the food gardens, go into the paddocks with the sheep and goats, eat a tasty nutritious lunch at the cafe, cuddle a guinea pig, chat to the horses, waddle with the ducks, hunt for eggs or just sit and unwind under a shady tree or on the banks of the Yarra River. The farmers market at the children's farm is legendary now, and there is a great permanent cafe there too.
Melbourne NGV – triennial
A free exhibition of contemporary art, the inaugural NGV Triennial features more than 100 artists and designers from more than 30 countries, and takes over the four floors of the NGV. Big names include Yayoi Kusama (who has presented a brand-new immersive installation), Rafael Lozano-Hemmer, Xu Zhen, Candice Breitz, and couturiers Guo Pei and Iris van Herpen.
Little ones will love the Flower Obsession by Yayoi Kasuma, and the teamLab interactive experience too.
Ends April 15 2018
Melbourne Kids Museum
The new Pauline Gandel Children's Gallery at the Melbourne Museum is opened last year after a complete redevelopment, which has resulted in a world-class immersive learning and play experience. Plants, fossils, stories, dancing and gardens, everything little ones could want!
museumsvictoria.com.au/melbournemuseum/whats-on/childrens-gallery/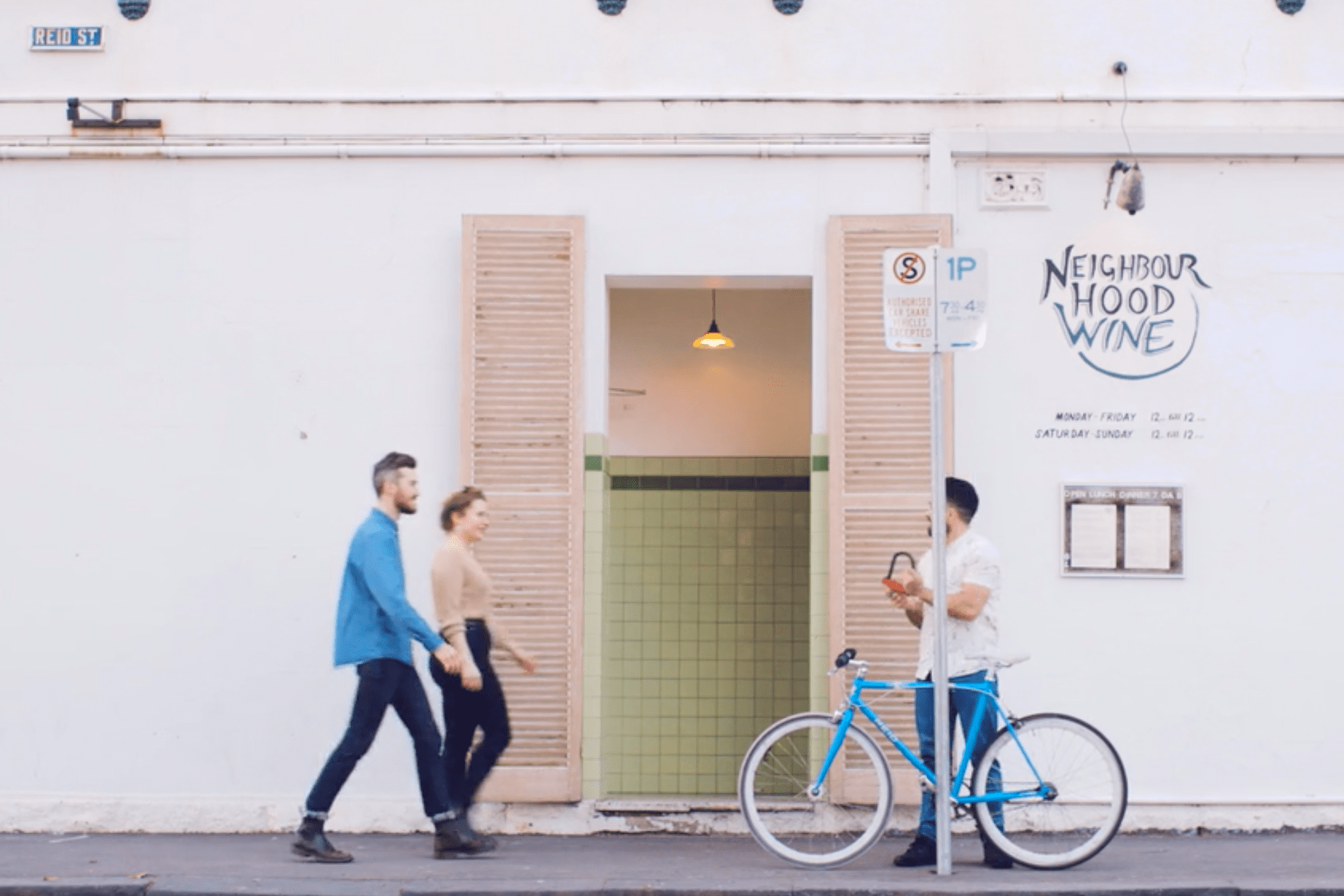 Neighbourhood Wine


FOOD & DRINK
Burnside Coffee
One of the best spots for coffee with a pretty amazing sunrise through the east-facing windows that run from floor to ceiling, it's just opposite the Aēsop store too. It may be small, but it's no hole in the wall. The shop lends itself to the casual culture of counter coffee.
Cibi
We love this place run by a Japanese husband and wife, a Japanese suburban café come kitchen nick-nack store. Cibi (Japanese for "little one") is well known for its honest and delicate approach to food and its restrained yet stylish interior. The cafe has built up a reputation for its Japanese breakfast, which is only served on weekends and not to be missed. A lot of the Japanese dishes on offer are based on owner Meg Tanaka's grandmother's recipes, making Cibi a little slice of Tokyo in the quiet back streets of Collingwood.
Archies all Day
Our absolute go-to for brunch, drinks and even dinner during our time here. Started by a kiwi father of two Anthony Brem, Archie's All Day has a lovely laid back feel and delicious food and coffee. We loved the friendly staff and highly recommend the crispy poached eggs.
189 Gertrude Street Fitzroy 3065
Vegie Bar
A much loved Melbourne institution specialising in wholesome and abundant vegetarian food, this place helped us through many days of set up when we needed something fast and healthy. We worked our way through their whole menu – the mostly greens tempeh stir fry was a favourite. Also make sure you check out their gelato and vegan soft serve next door!
Juanita Peaches
If you need a traditional fast food fix for you and the kids, head to Juanita's, Raph Rashid's (of Beatbox Kitchen & Taco Truck) fourth business. A standout is the simply-named "cheeseburger". Served in a steamed potato bun, it's a hand-formed, coffee-rubbed, grass-fed beef patty, with confit shallots, American cheese, dill pickles and mustard mayo. We love the space in a range of greens with pops of candy pink. Finish off with All Day Donuts for dessert! Very kid-friendly.
Neighbourhood Wine
We went there for a wee celebration after opening our store, and it was the perfect spot! The space is an old boutique casino with original wallpaper that looks like a William Morris print on absinth. The service is amazing, the food simple yet sophisticated French-style cuisine and the wine list extensive from every corner of the globe (even Japan and Lebanon)… this is one for when the kids are in bed and you want to go out and celebrate.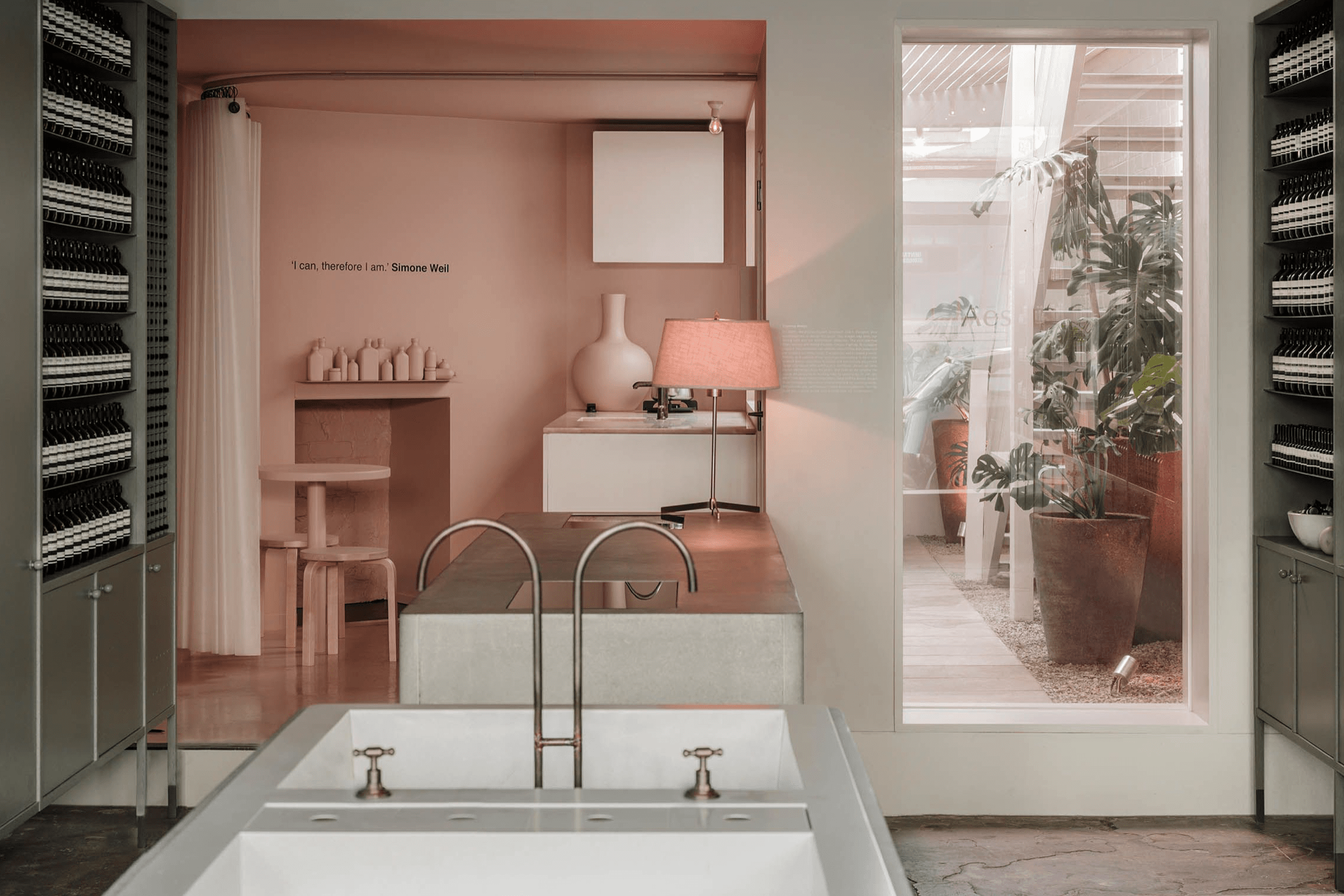 Aēsop, Gertrude Street


WELLBEING
Aēsop, Gertrude St
A perennial favourite of the Nature Baby family, we love visiting this location in particular, it's their usual cute size and in the past has run artist collaborations, in its recent incarnation it has had a colour shift and sports serene green cabinets with a soft pink treatment space.
Aunt Maggie's Organics
Our favourite spot to get our organic veges and pantry items, always great staff and large selection of organic food, wine, cheese what more do you need! Also conveniently placed next to Gertrude St Yoga so you can grab a fresh organic juice after class.
www.auntmaggiesorganics.com.au
Gertrude Street Yoga
Every time we come to Melbourne, we love to drop in a few classes at Gertrude Street Yoga Studio. The space is beautiful and the teachers amazing, with a range of different class options that are accommodating for all levels of yogis. Their expert yet humble approach to yoga, meditation and wellness inspires us while in Melbourne and beyond.
Komyuniti
After the long days and heavy lifting of pop up store set up, our bodies were in much need of a massage! A beautiful new sustainably-made space, with a huge focus on natural materials and products, Komyuniti is the perfect spot for some relaxation and recuperation.
We hope you enjoy these spots in Melbourne as much as we have... We can't wait to go back soon! xx Nb