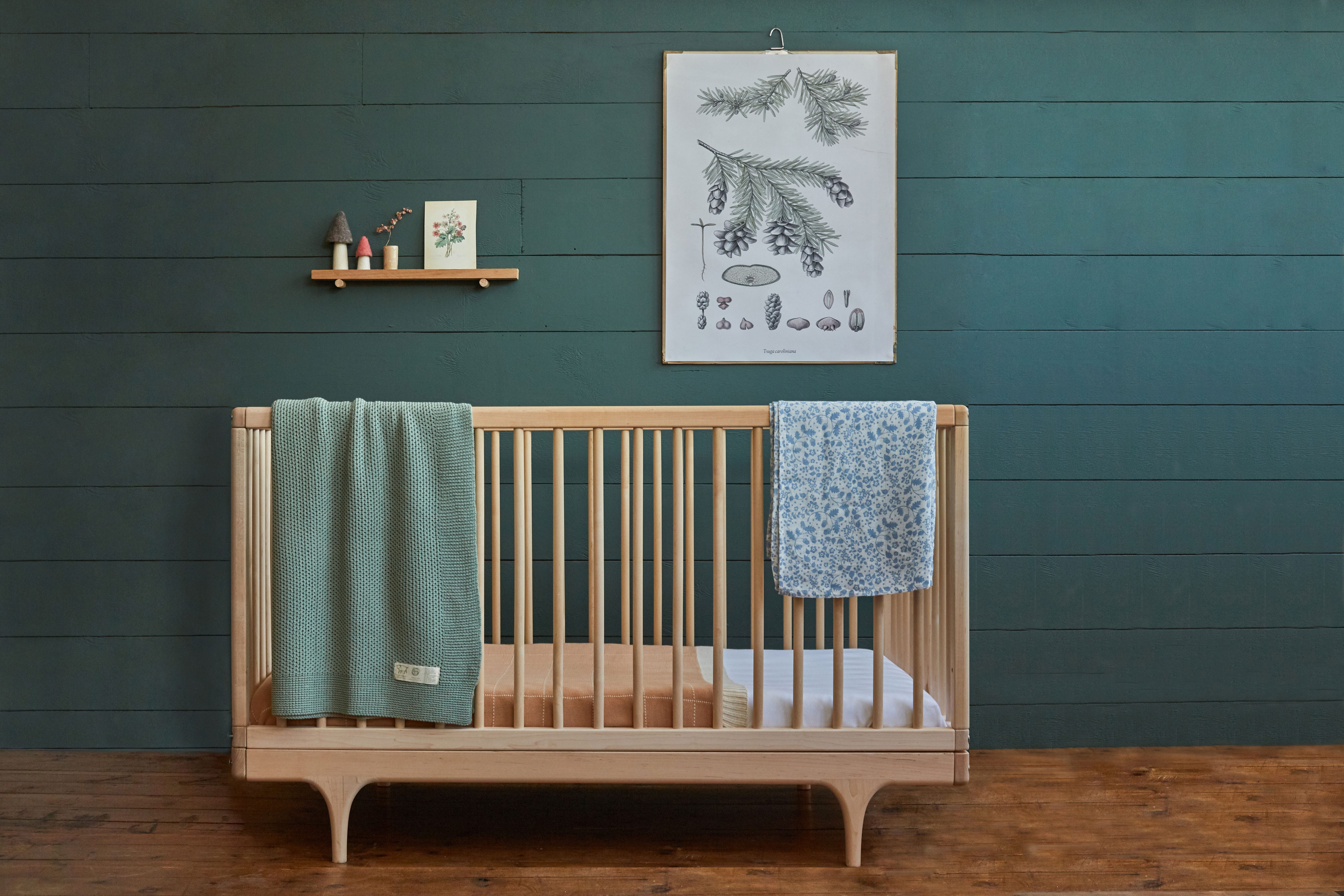 nursery design with sarah trotter
sarah trotter: nursery design
Our friend Sarah Trotter, owner of interior design company, Hearth Studio was one of our wonderful Melbourne speakers in our Motherhood Series workshops at our pop up store. Here she shares with us her ideas on nesting and setting up a peaceful & beautiful nursery, including some essential items that make life easier for those early days with little one.
On Nesting:
Personally - I found nesting to be the best way to channel some nerves and also some energy pre-baby. Space is obviously important to me, so I might have gone a little nuts organising stuff before my son arrived. It can be very overwhelming though, there are so many opinions and things said about safety etc. which hopefully I can shed some light on here.
On Kids Rooms:
As a design professional, designing kids rooms has to be one of the best parts of my job. I have had meetings with my 'kiddy' clients. And kiddy briefs. One of my first projects was for a young family and I had to try and appease a request for a fire station pole! I have also had meetings with aesthetically advanced twin 12 year old boys - one that came to me with a palette of orange, purple and burgundy. That was a challenge, but we did get there.

On Nursery Design:
Everyone and every baby is really different. We lived in a (generous) one bedroom apartment when my son arrived last year and we shared our room with him until he was nine months old when we moved into a space where he has his own room. Everyone has opinions on sleep, sleeping styles, co-sleeping and everyone has plans. There is also the possibility that the plan you have before the baby is born will change and evolve as they grow too - so fast - especially in the first year.
Everyone has their own baby journey and there are so many ways to do things, but here are some tools for the aesthetic and practical things you can do to make a space thats really comfortable and lovely, not just for your baby, but lets face it, for you too.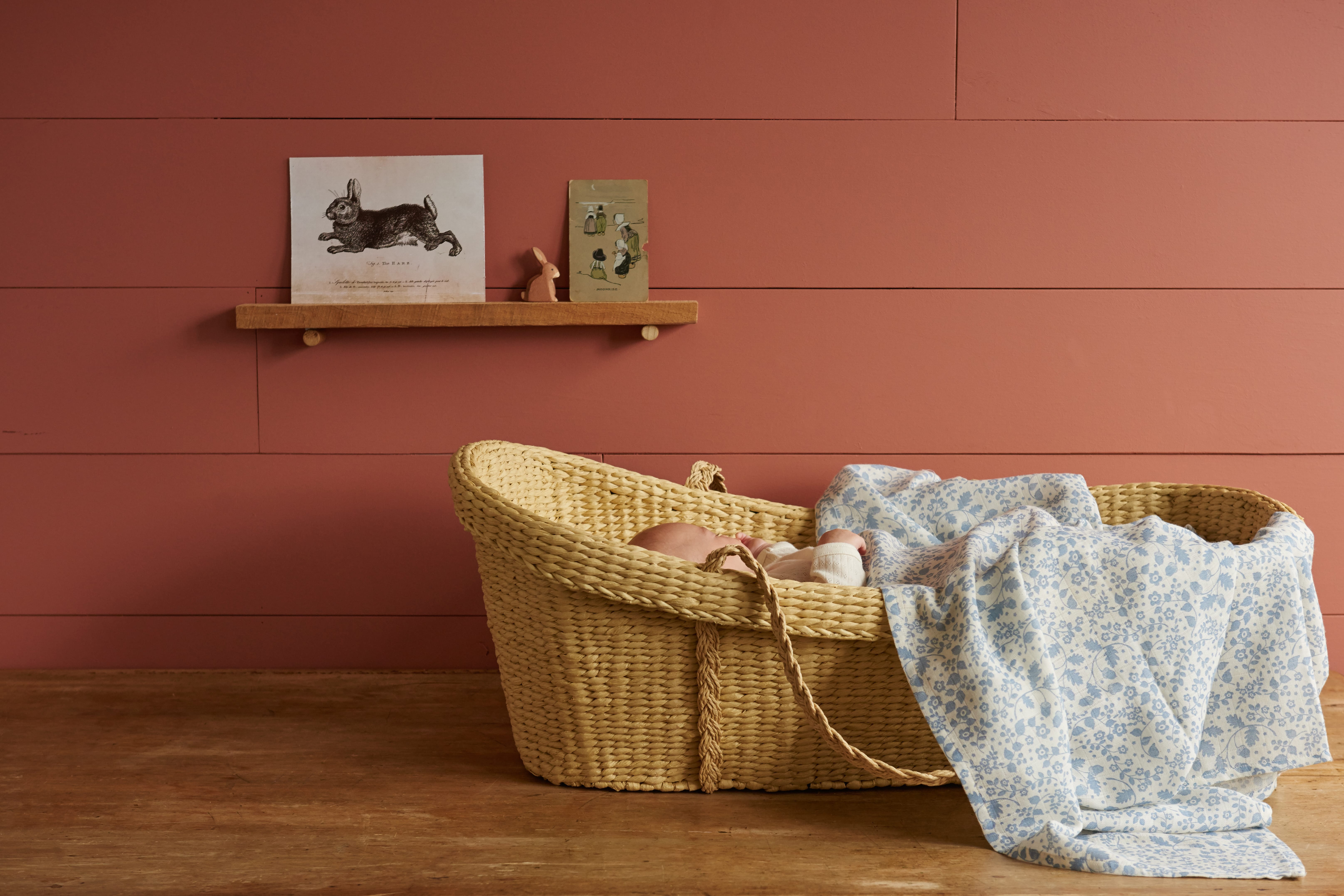 TIPS
sleeping bassinet and cot
There aren't any Australian Standards for bassinets but generally you want to look out for the same things as a cot. Breathability, a well fitting mattress and obviously something very stable.
Cots that transition to a bed make sense to me, only having to buy one piece of furniture that will last a little while is a great idea. Two mattress heights is fantastic for your back and when they begin to stand you can lower the cot. Then by removing the rails you have a toddler bed. Make sure you buy enough bedding for nappy leaks and a good, natural mattress protector for your little one if you have a non-standard shaped cot this is particularly important!
mobiles
Think about what the mobile looks like from below. I was fascinated when shopping for our mobiles to discover that many don't look like much from below - which will be your babies perspective. We have two Flensted Mobiles that are gorgeous and have great shilouettes from below.
Very young babies respond to high contrast - so think about strong colours and about the backdrop too, a white mobile perhaps wouldn't work as well against a white ceiling/walls.
If above a sleeping space make sure your mobile is well made and has no chance of falling into the cot, especially if there are small parts.
book shelf & toys
Research shows that having a bookshelf down low can encourage babies to read as well as having as many books as possible around the house!
We keep our toys in a few baskets, babies don't need many toys to start - then suddenly there are blocks and nesting blocks, puzzles and push trolleys! We also have some playing stations in the living area with books, baskets and a rug for play during the day when we want to get other things done. Throwing it all in a basket at the end of the day is easy, restoring some order!
changetable or mat
It is a good idea to have a changetable, but it isn't always essential. If you are short on space you could set up a change pad near the baby bathing area - ours was on our washing machine to begin with - now it sits on our thrift store set of drawers. I use the top drawer for nappies, creams and wipes etc. Some friends of mine have always just changed their babies on the floor - especially when they start to get wriggly you don't have to worry quite as much about containing them at a height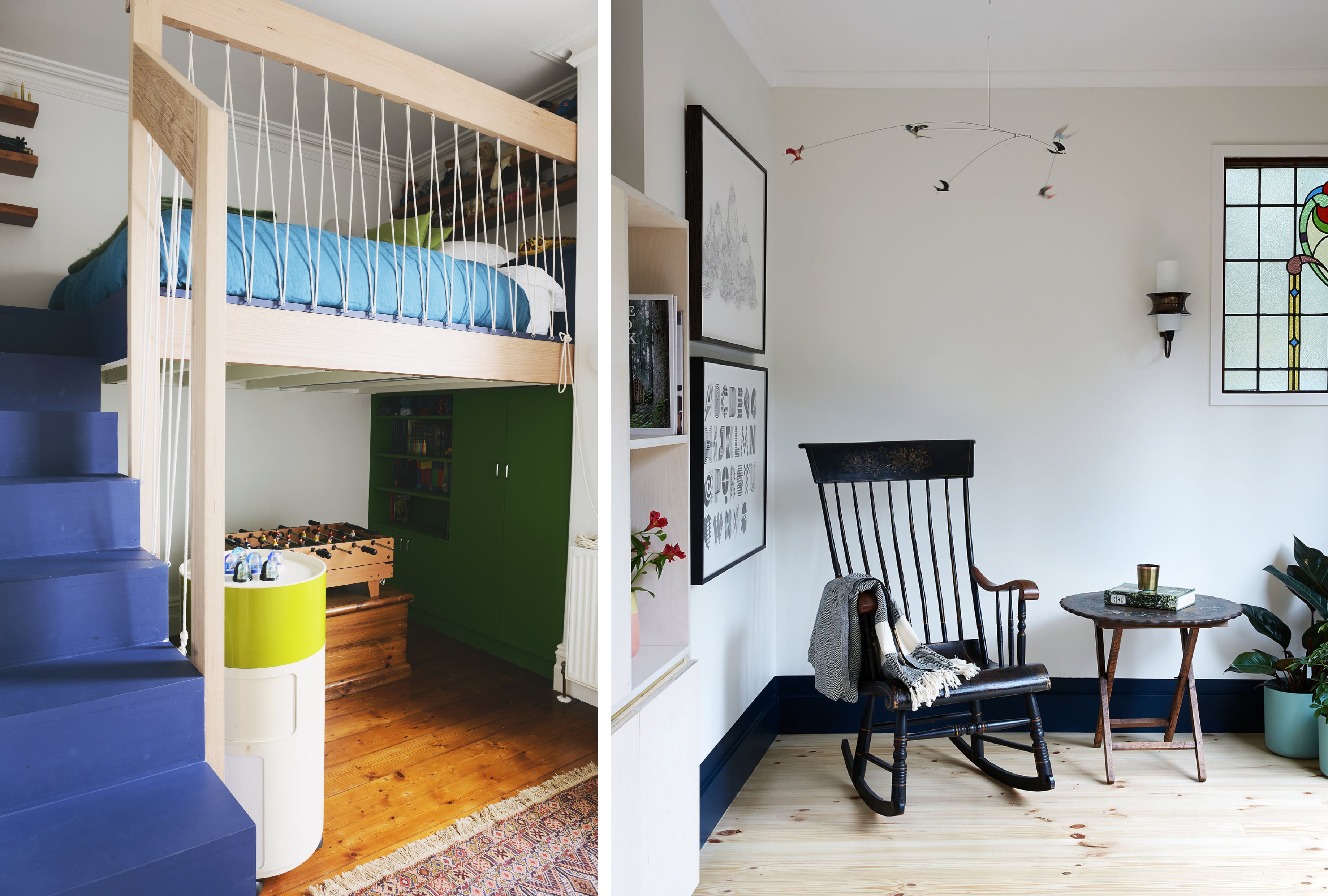 I was gifted a beautiful rocking chair before our baby was born and it is really coming into its own now! Our boy is getting a bit big to rock in my arms, so a rocking chair has really helped to settle him. Early on we used our fit ball to jiggle him to sleep.
I also bought a chair with arms and a straight back for feeding. I found myself feeding in different spots all the time though, you just want to make sure you have good back support, possibly a good cushion to get baby at the right height and an ottoman if you want to put your feet up - of course you do!
I found it so nice to have an older sheepskin I had on the floor at the side of the cot so that if you are patting your baby or rocking them you have a nice soft rug underfoot. Rugs with a bit of high pile and or sheepskins are also great for tummy time, as babies can use their grasping reflex to explore textures etc.
colour
I live in a rental so I didn't have the luxury of painting my rooms, but if you were to paint your room or any space really I would stick to warm colours that are neutral. There is a big difference between warm white and cold white. Pinks and rosy colours are warming and cosy also. If you were to use darker colours, make sure that there is lots of natural light in the room in the daytime to add some gradient and contrast. Low VOC and water based paints are best. And if you are having a baby, I would recommend getting other people to paint!
There is evidence to suggest that plants can give lots of fresh air to a room. So if you have enough light, fresh air and some time and mental energy to water them then its a great thing to have in the nursery. Its also nice to teach your baby how to care for them when they are a bit bigger. We have a constant dialogue about being gentle with the plants in our house...I think its starting to sink in...
Think through the space in terms of what you see and where - would you like to be able to peep in and check on baby asleep without having to go in?
Do you want the baby to be near the window? A pro for this is that they might be able to see out during the day and have a view. Remember that there might be some temperature fluctuation by the window though with hot and cold transferring easily through the glass.
Have a think about if you can move things away from the walls, could the cot be on an angle away from the wall? Could the bookshelf for a separation of zones for sleeping and play?
Thank you so much for sharing with us Sarah, we so loved your workshops and all these wonderful ideas for nursery design. xx Nb