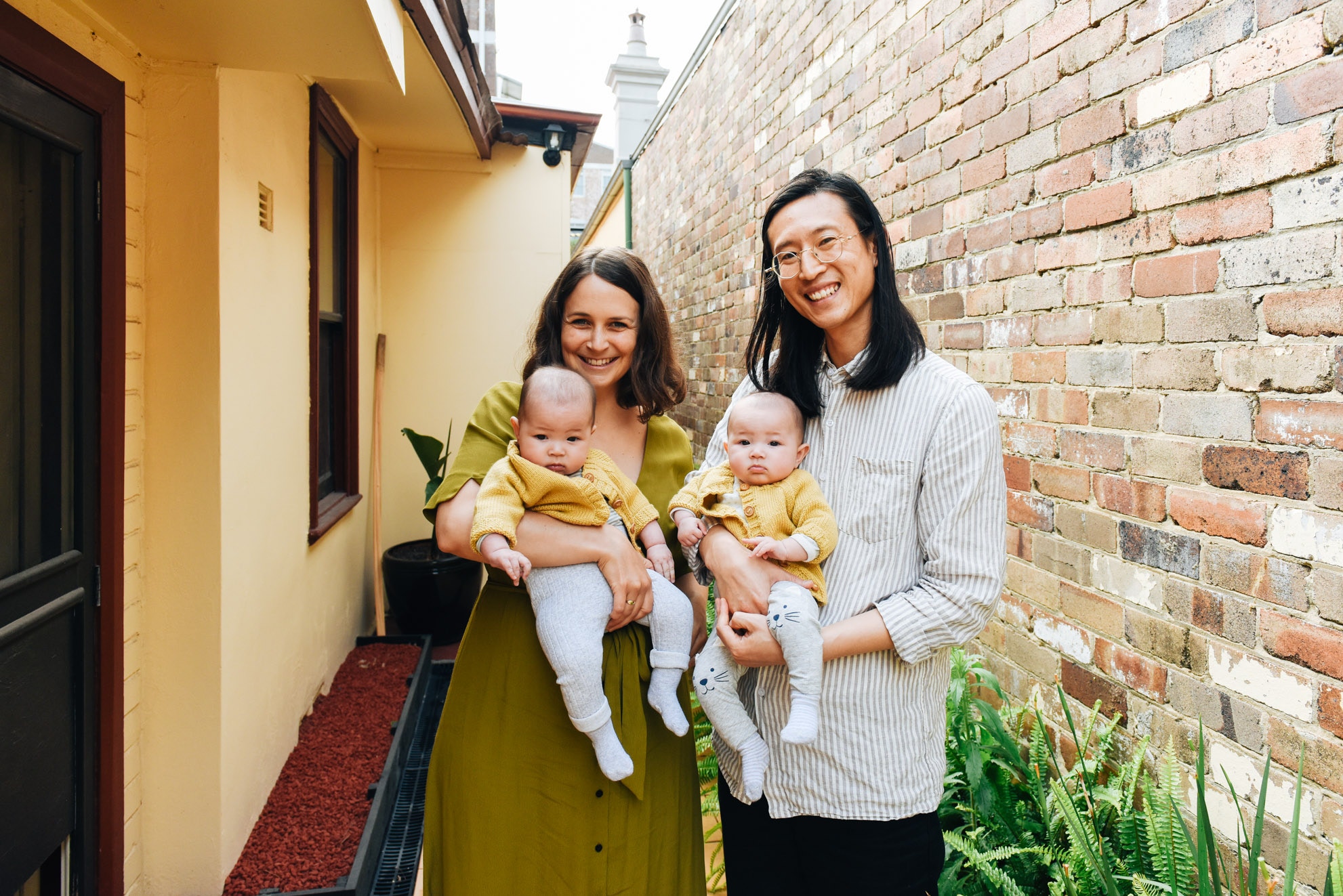 motherhood: lucy leong
We chatted to the lovely Lucy Leong of Salad Days Ceramics all about her world as a Mama of 6 month old twin girls and what life is like for her lovely little family in Sydney, Australia...
I live in Sydney, Australia...
with my husband Mark and our baby twins Margaux and Daisy who have just turned 6 months old. I am currently juggling new motherhood with running my own business making ceramics, my studio is conveniently out the back of our house which makes things easy now the girls are here. Mark is an architect and has reduced his hours slightly so he can spend more time with the girls.
We moved to Marrickville, in Sydney's Inner West..
from another suburb in Sydney a few months before the girls were born and we already love our new neighbourhood. There is a lovely green park and pool at the end of the road, lots of great cafes nearby, a farmers market on Sundays a few mins walk away. Wellington, NZ will always be home but we really love living in Sydney for now.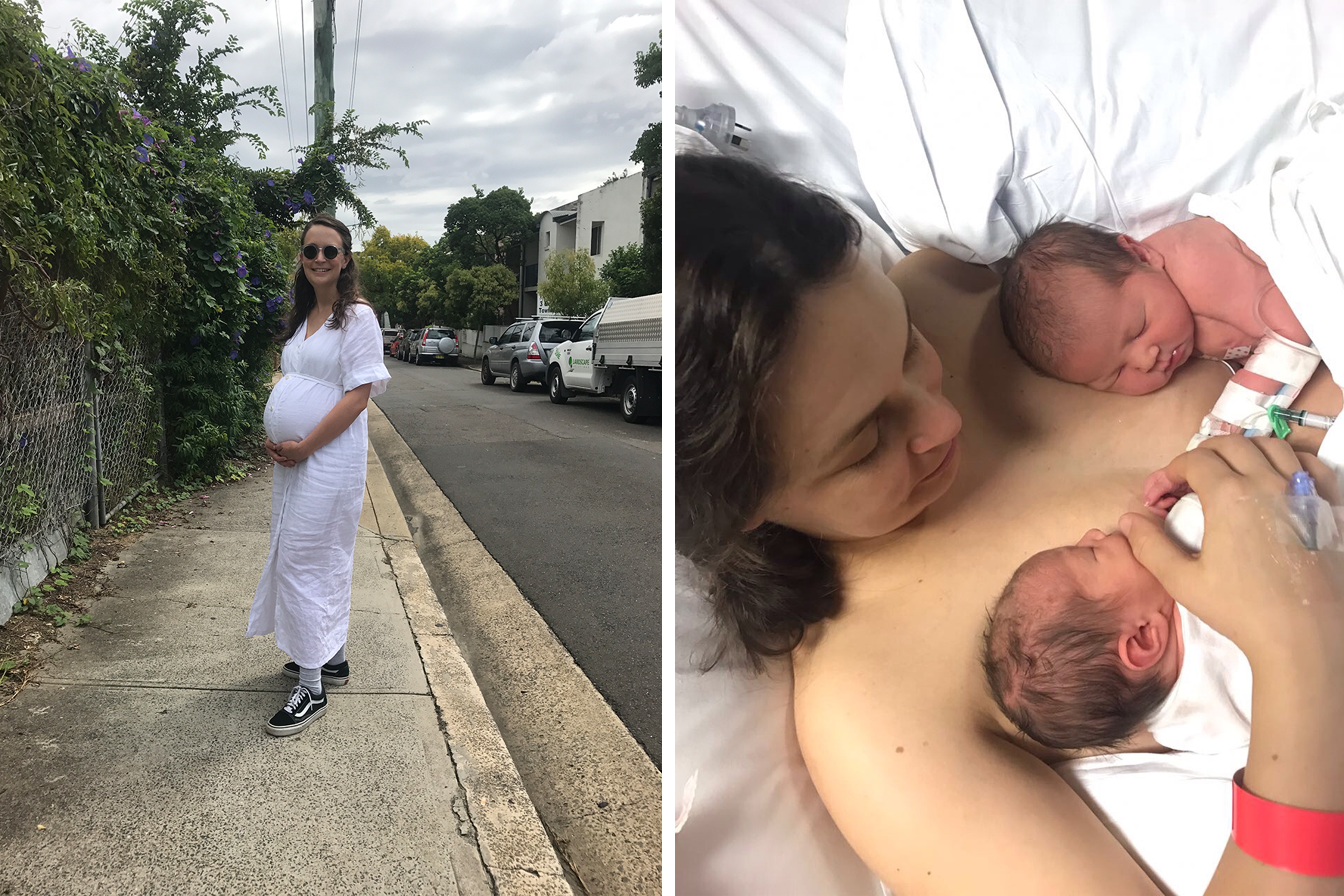 My pregnancy...
was an exciting and happy time but it was also a very anxious time. Our twins shared a placenta, which classed the pregnancy as high risk and there were some issues with Daisy's cord and growth, which meant I was constantly at the hospital for scans and from around 30 weeks we were on the edge of our seats expecting the girls any day. They managed to hang in until 36 weeks and came out requiring only minimal assistance and 48 hours in the NICU, which was a huge relief. Since the birth the biggest challenge has been adjusting to our new roles and the way it has changed our lives and relationship. It has made our bond stronger and seeing Mark become a father has been so special but caring for newborn twins doesn't leave much time for us so we try our best to spend some time alone, not talking about the babies and remember there was us first before the babies arrived.
My advice to new parents...
is to do what works for you and keeps you sane. Don't worry about what other people think. Be honest with other mums and don't hide what you are going through, motherhood is so hard and you will probably find others are going through the same thing! I am really lucky to have two friends who both had twins a year before us, I think they were the biggest help in terms of preparing for twins and seeing them doing a great job of it put our minds at ease somewhat. We've also had a lot of help and support from our families, which has helped us survive the first few months of this crazy ride! We really could not have done it without them.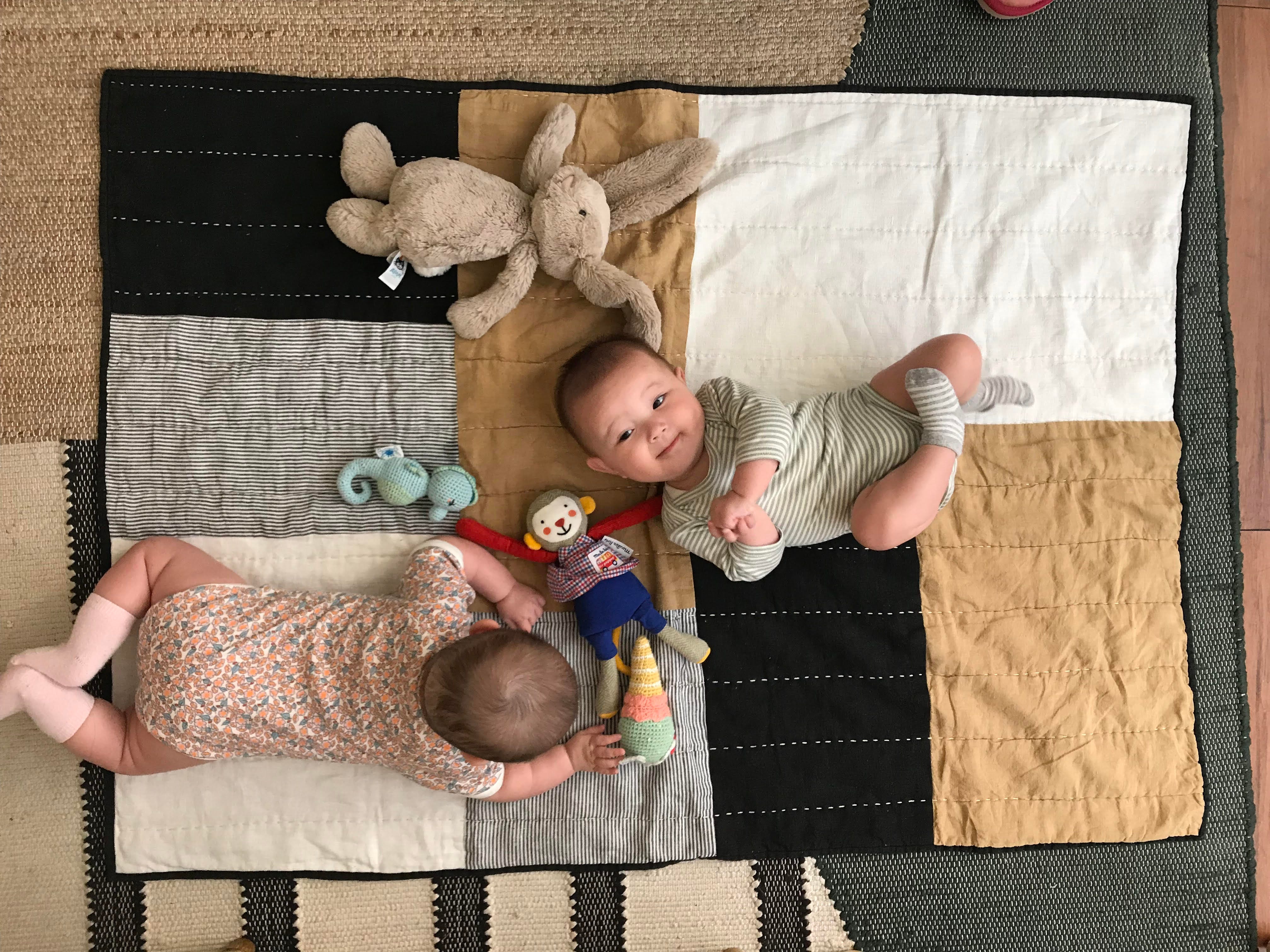 As a mother of twins...
life is very busy just getting through all the baby and household tasks of the day, I have to remind myself to slow down, leave some chores and enjoy the girls as I know these moments will pass so soon. To help us cope with having twins we outsource as much as we are able to (and can afford) so that we actually have time to enjoy the babies and each other – getting a cleaner, groceries delivered, installing a dishwasher, eating takeaways and frozen meals a few nights a week. I work one or two days a week and have a nanny look after the girls. While it is hard to juggle it all, I do enjoy having the break from the girls and rather than feeling like work it feels like a luxury to be in my studio, doing what I love. As we come out of the newborn haze I am enjoying doing normal things like cooking a meal, meeting a friend for a drink and going to bed later than 8.30pm! It is not by choice but our days have been starting very early lately, one upside is the girls are often down for a nap before Mark leaves for work so sometimes we get to have a coffee 'date' on the front doorstep which is a nice way to start the morning. I stick to a rough routine with the girls which helps make the days run a little more smoothly and less chaotic… most of the time…
An unexpected bonus of having babies...
has been all the new friends and mum network I've established in such a short time, a favourite part of this is my twins mothers group with around 10 other twin mamas and babies – those ladies are awesome and keep me sane. In a smaller city I don't think it would be possible to have such a large twins mothers group with babies all at the same age.
The best thing about Sydney is...
it has all the things that are exciting about a big city – museums, countless excellent places to eat and drink, a great creative scene, the feeling of things happening here, but we still find the lifestyle relaxed, the weather is amazing and we are less than 30 mins drive from beautiful beaches. We have everything I need in our neighbourhood which definitely makes life easier as I can go everywhere on foot – getting two babies plus the pram into the car then back out at the other end is not fun and doesn't get easier the more you do it! The down side is being away from our families who all live in New Zealand.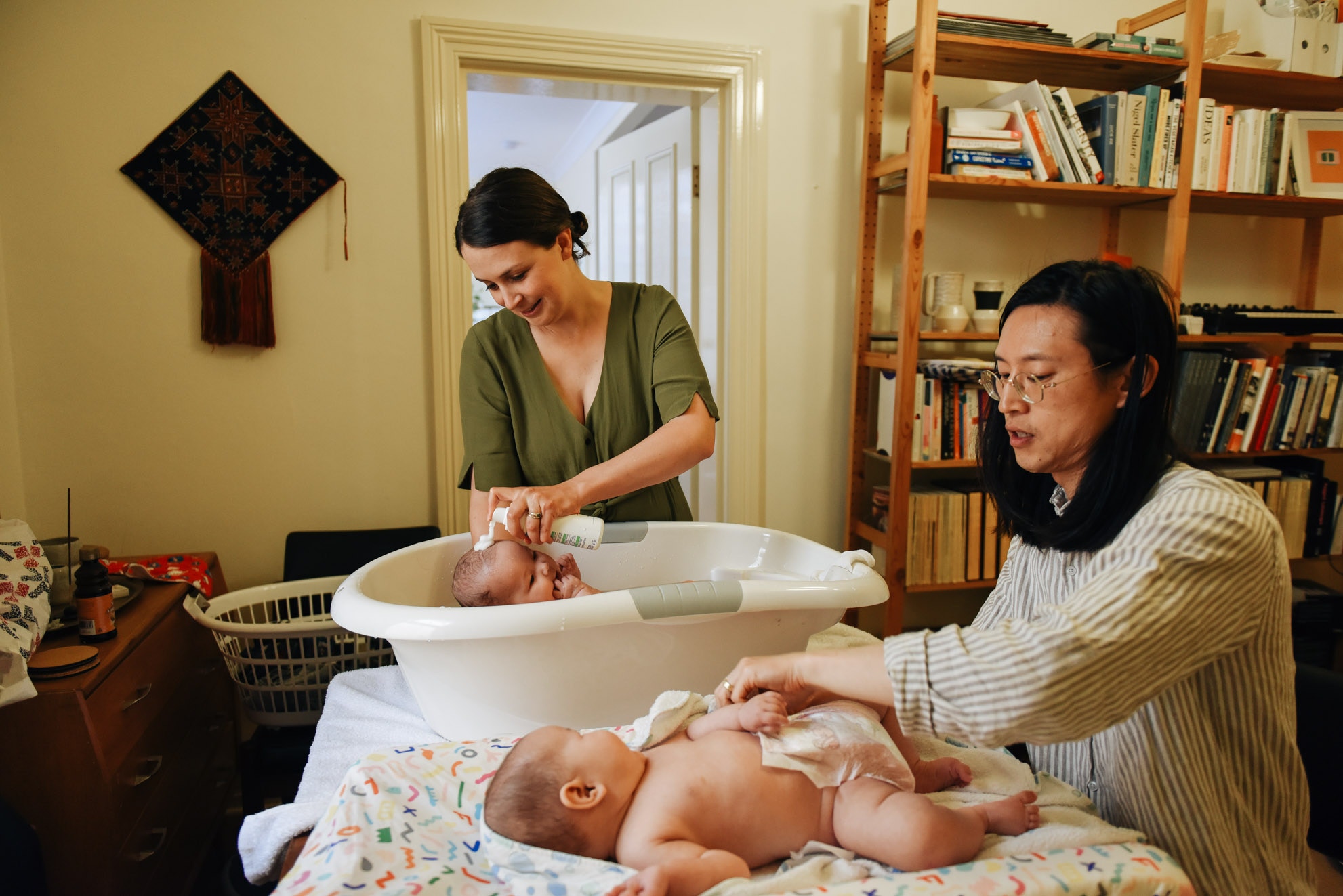 A DAY IN THE LIFE
I love waking up to... my beautiful babies, even if it is a little earlier than ideal
I am currently reading... The Power by Naomi Alderman
I'm listening to... Todd Terje – I am off to my first concert post-babies tonight
My weekends start with... snuggles in bed with our family, then a wander to our favourite local café, Two Chaps
One item I can't live without is... I wish it wasn't true but probably my iphone, or wine.
My must have baby/newborn essentials...
Muslin squares - I go through at least 20 of these a day
Stretchy swaddles
White noise machine
A bouncer or rocker
A moses basket
Lots of breastfeeding friendly clothing for mama
Such a gorgeous little family, thank you for sharing Lucy! xx Nb