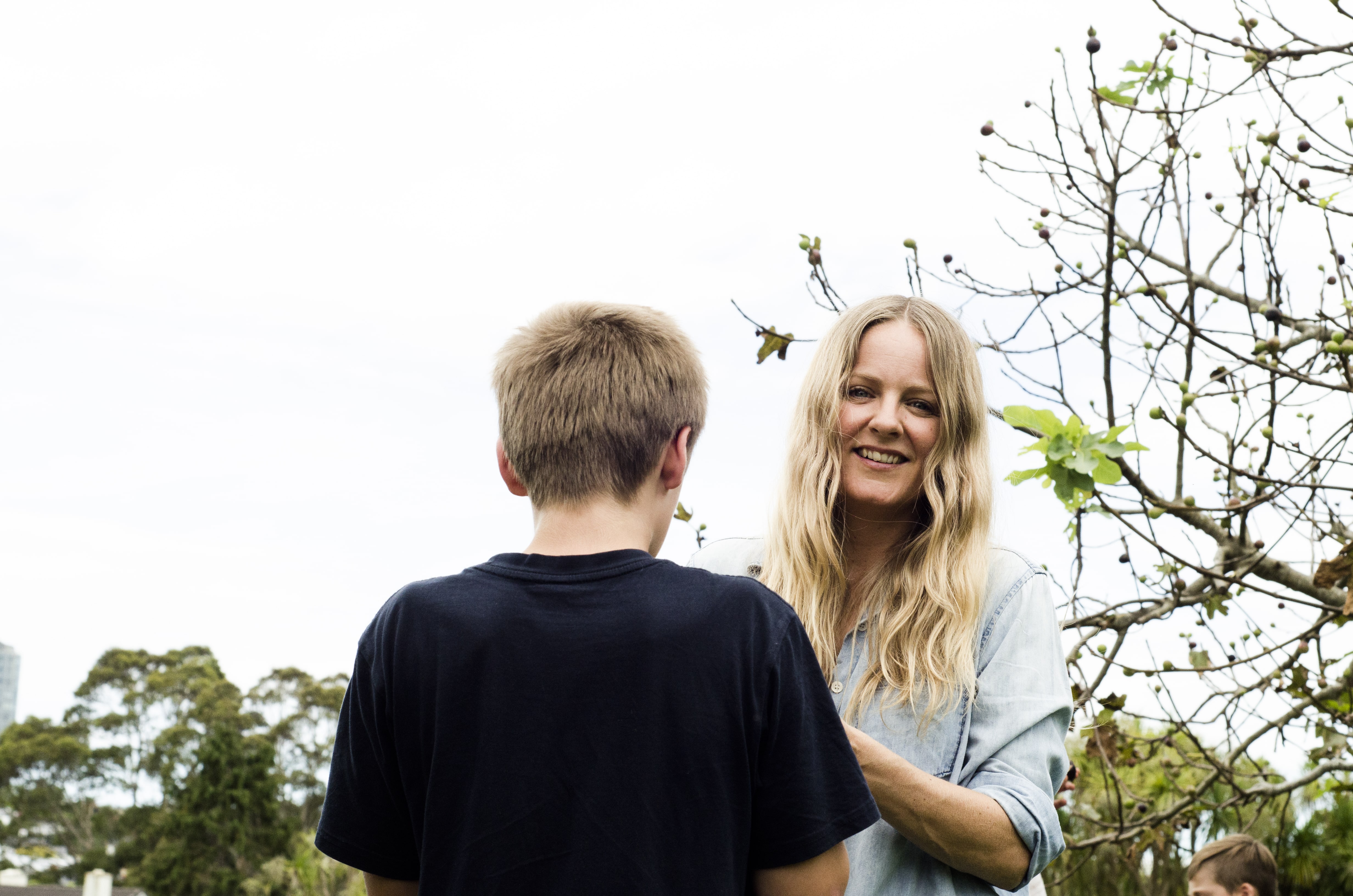 motherhood: lucy vincent
The lovely Lucy Vincent, owner of skincare company sans [ceuticals] shares with us a little bit about life as a mama to two boys, as well as her top tips for Mums self care.
I live in Titirangi, West Auckland, surrounded by native bush...
I'm a mother of two boys — Billy and Jonny. My days are spent juggling the kids and running my skin care company — sans [ceuticals]. While dynamic and interesting you can definitely expect many balls in the air at once!
My mum has impacted and shaped my journey of parenthood...
She always encouraged me and made me feel like I was capable of anything if I set my mind to it. Her generous positivity however, was always coupled with a big dose of pragmatism. Having said that, she was, and still is, a big advocate of joy and fun.
The biggest challenge about being a mum is that there are never idle moments...
The great thing about it is, you learn to find joy in smallest things, like driving to the dairy on your own... One thing I have learned in my 44 years of life is that balance is a thing that is never achieved, but more a constant state of effort, re-assessment and tinkering to find the right way to keep the above-mentioned balls in the air smoothly.
The best self-care rituals, important for pregnant or new mamas...
Take a long, hot bath whenever the opportunity allows. Time will soon become the ultimate luxury so soak in a few moments while you can... As the skin undergoes changes and stresses during pregnancy, and at a time when women tend to be more sensitive to overpowering fragrances and chemicals, it is important to look for natural yet effective product. I would recommend using a formulation containing vitamin A as it will help to repair at a cellular level. The active ingredients in our formulations are FDA approved ensuring safe, yet effective, nourishment during pregnancy. Try our Activator 7 Body + Face + Hair Oil, it's a brilliant choice for self-pampering during and post pregnancy as it supports and repairs at a cellular level while the skin is undergoing change. Having said that, all our products are safe for pregnancy, and of course, the little one too.
A day in the life
I LIVE IN…. Titirangi, West Auckland
I AM CURRENTLY READING…. The book of a pioneering cancer doctor I'm working with in the US — A Short Guide to a Long Life by David Agus. A practical and concise handbook.
I'M LISTENING TO... Karen Dalton
MY WEEKENDS START WITH… The boys, or hopefully a piccolo first
ONE ITEM I CANT LIVE WITHOUT… my laptop, my entire business is on that thing
HOW I PLAN TO SPEND MOTHER'S Day… sleeping and gardening
Thank you so much Lucy for sharing your journey and lovely tips for mamas out there! xx Nb
…and a little birdie let us know, Sans is giving away trial kits for free. To receive your free kit see: try.sansceuticals.com