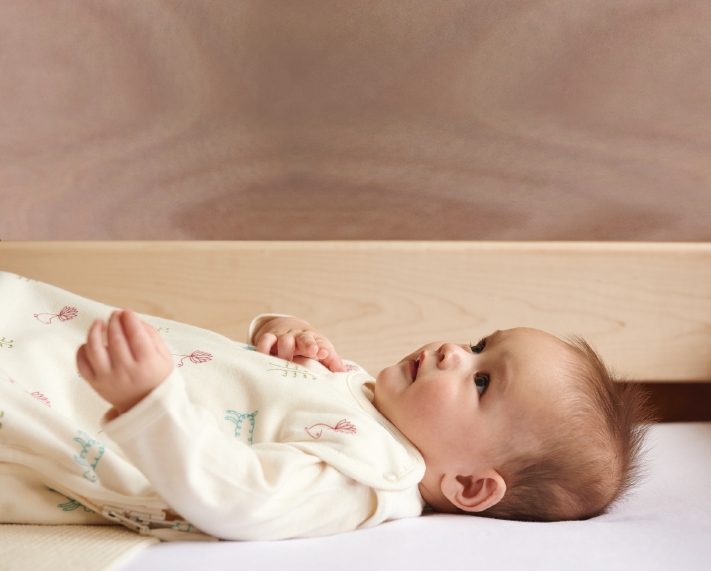 our sleeping bag guide
100% organic sleeping bags
Our organic sleeping bags are designed to keep baby warm and comfortable throughout the night. No more wriggling out of blankets, ensuring a better night's sleep for the whole family!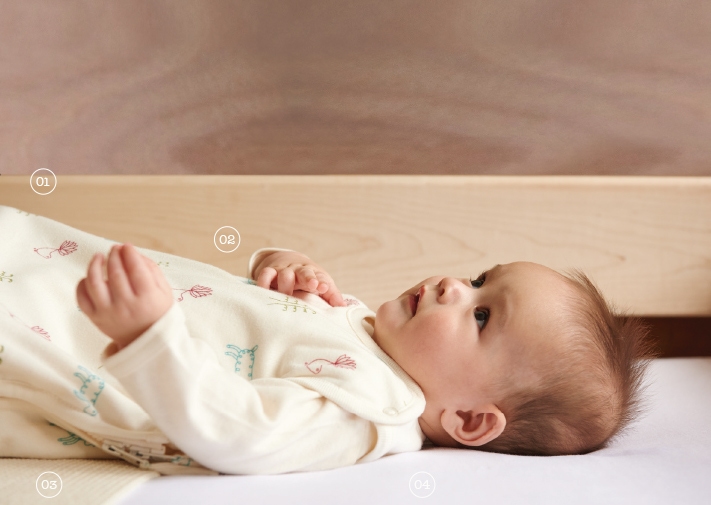 01. Four different options of fabrics for each season
02. Easily accessible seatbelt slot for prams or car seats
03. Full zip feature for easy dressing, airing and laundering
04. Easy snap domes on shoulder
We have four different weights to cover your little one through the seasons, see our helpful temperature & clothing guide below to help you find the best sleeping bag for you and your baby.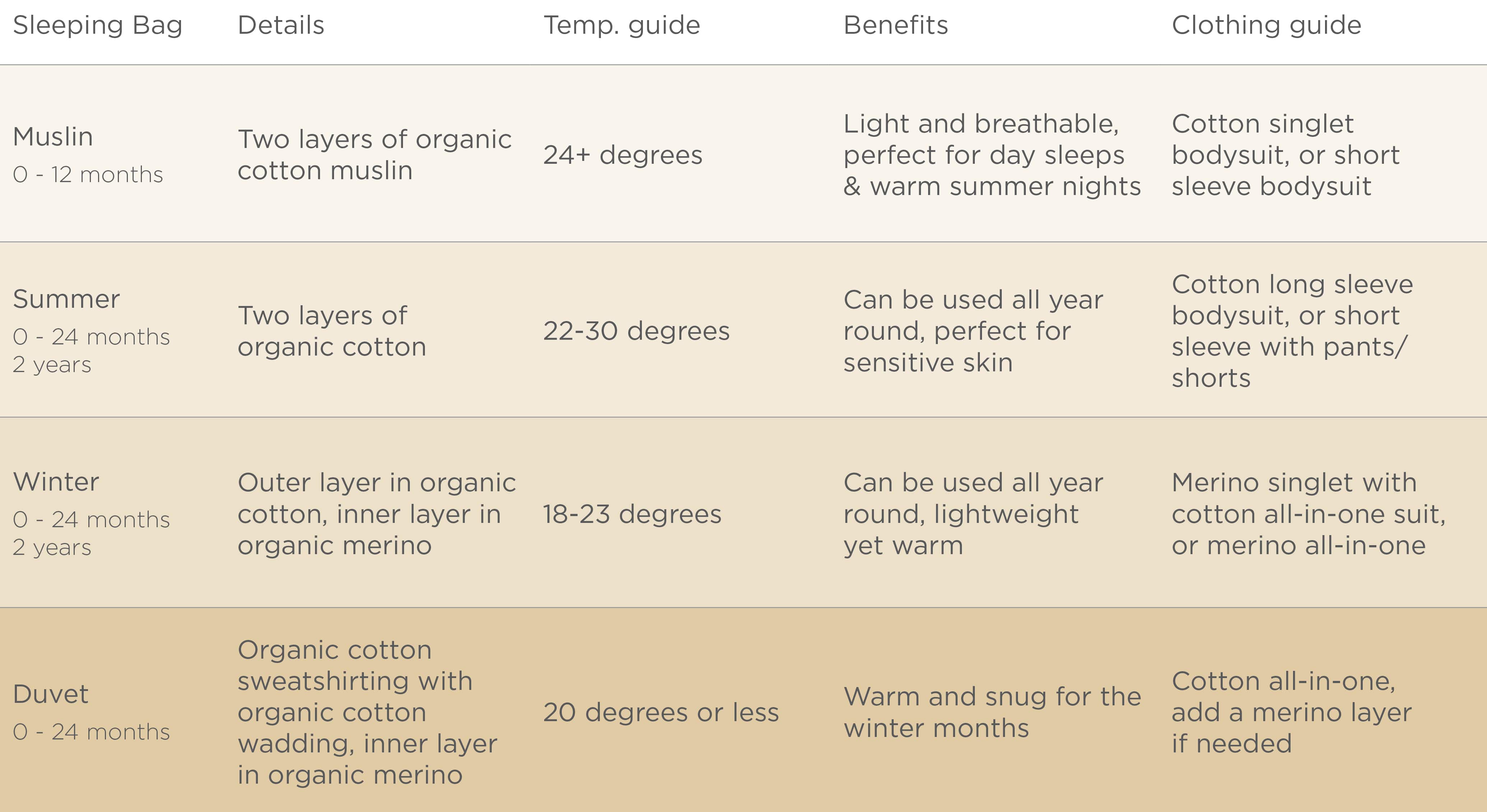 Please note this is a guide only, there will be other external factors to be considered additionally, and will vary between babies. Each sleeping bag can be used through all seasons, just adjust sleepwear and bedding accordingly.
We hope this little guide is helpful in finding the right sleeping bag for your little one. Feel free to contact our lovely customer services team for further assistance! Nb x