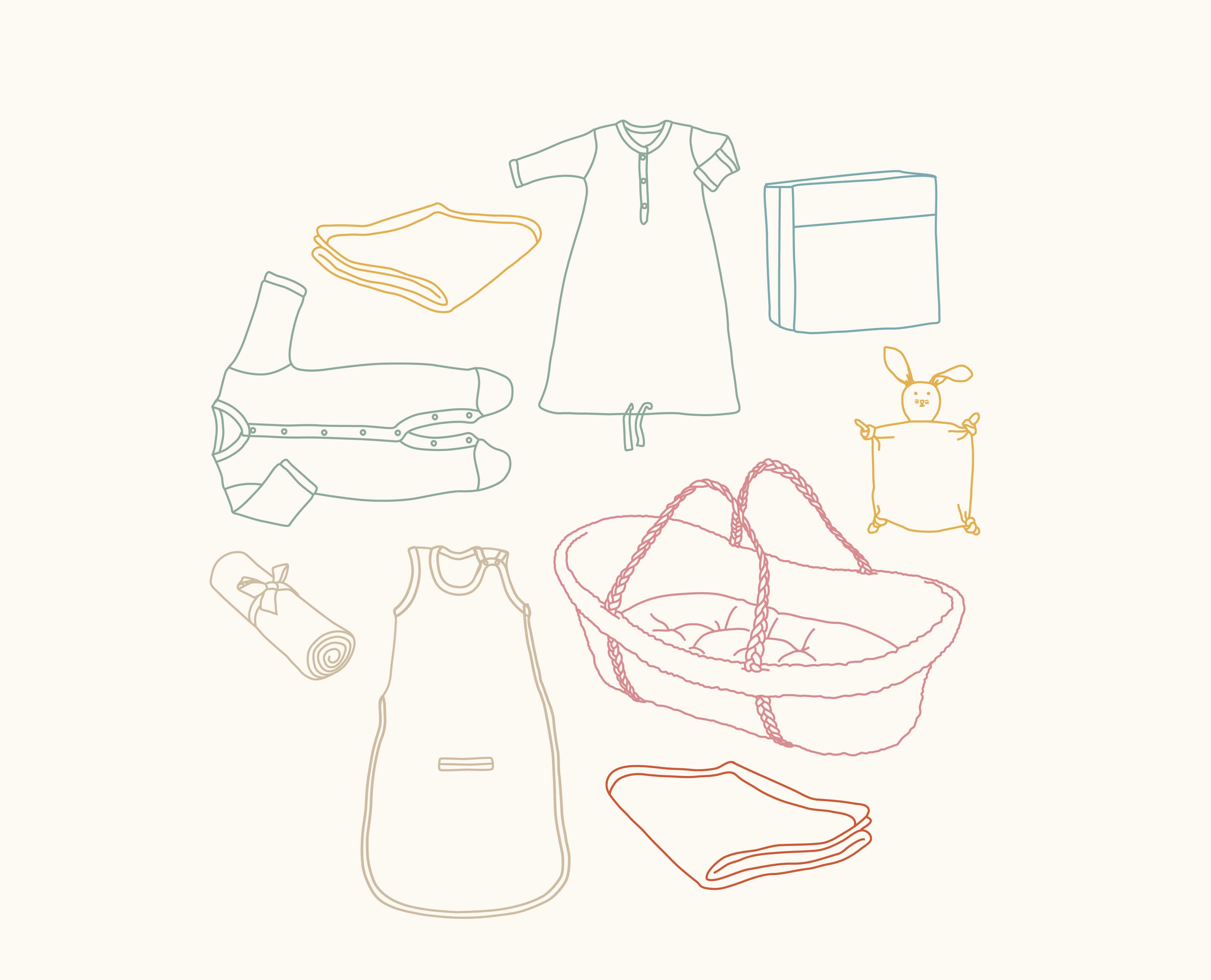 sleep checklist - what does my baby need?
sleep checklist - what does my baby need?
Because babies spend so much of their new life sleeping, it's important to ensure a healthy beginning with sleepwear free from synthetics and chemical residues. Natural fibres are soft and comfortable and allow for breath-ability and temperature regulation, which all make for a better nights rest. It is also important to figure out just what you will need.
We want to make this exciting and challenging time as easy as possible so we have put together a sleepwear checklist to help create peaceful sleeps for the whole family in the first few weeks and months.
3-6 sleeping gowns or stretch and grows - both keep baby snug and have easy opening options for nappy changes.
1 cuddly toy - attach the toy to you so your scent is absorbed into the fabric and this lovely soft organic friend will be the ultimate comfort for your baby in those early months. It can even aid sleep!
2-3 blankets - cotton or wool, this item can become a comforting treasure for years to come.
4 muslin wraps - perfect for swaddling and as a multipurpose item for creating shade for the pram, to cover while breast feeding or as a burp cloth for little spills.
1-2 sleeping bags - no more wriggling out of blankets ensuring a better night's sleep for the whole family.
1 moses basket or bassinet - a simple natural first bed which is easily transportable.
1 mattress - organic wool is the perfect fibre for babies, absorbing moisture and regulating body temperature, while keeping baby warm and dry without overheating.
2-3 bassinet sheet sets - a few sets will have you covered.
6 wraps - 4 cotton 2 wool - perfect for swaddling, your baby will be wrapped in any weather. These are great as extra blankets or a snugly.
We hope this list is super helpful!
For more on what your baby will need, see here.
NB xx