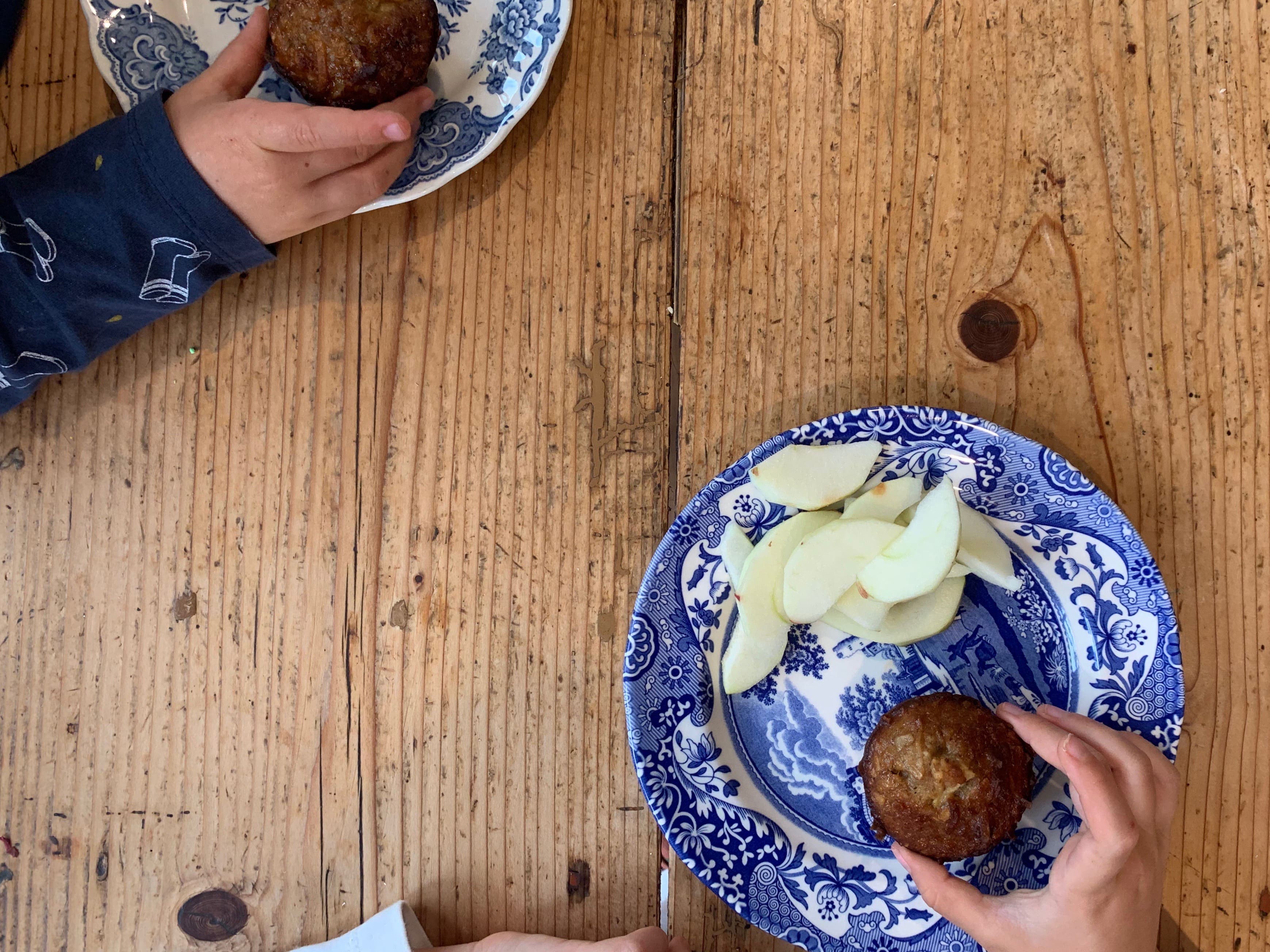 recipe: coconut fruit muffins
Our friend Anna Hewitt, mama to three based in Wellington, has put together a yummy recipe for these satisfying mini muffins. They take only a few minutes to put together- depending on how many little hands you have helping you. They are a lovely treat to have for afternoon tea, to pop in a lunch box, or to be enjoyed with a cup of coffee. Feel free to add any fruit you have on hand. Her family favourites are apples and pears in autumn and fresh raspberries in summer.
gf, df

INGREDIENTS
2 large ripe bananas
2 eggs
1/3 cup almond butter
3 tbsp maple syrup
1 tsp baking powder
1/4 tsp salt
1 cup desiccated coconut
1 cup of fruit cut into small pieces
METHOD
Preheat your oven to 180C and grease your mini muffin tray.
Mash the bananas in a large bowl. Add the eggs, almond butter, maple syrup, baking powder, salt and coconut, mixing as you go. Lastly, prepare the fruit- peel core and cube the apple/pear, stone the peaches/plums, or simply measure a cup of berries and fold into the mixture.
Cook for half an hour or until a skewer comes out clean.
Thanks so much for sharing this lovely recipe with us Anna! We hope you and your little ones enjoy making these together xx Nb