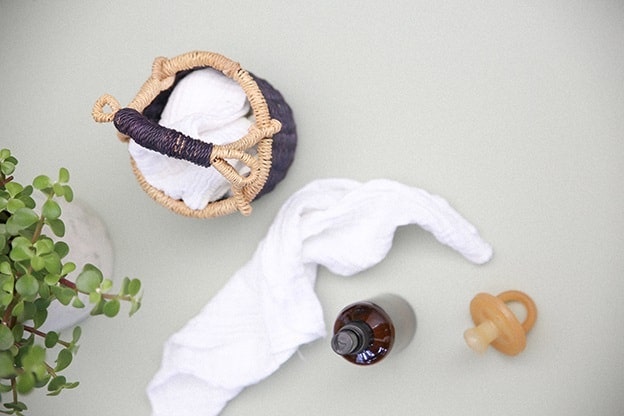 eleanor ozich: baby wipe solution
eleanor ozich: homemade baby wipe solution
Our friend Eleanor Ozich of Petite Kitchen shares a simple method for homemade baby wipe solution to be used with reusable wipes. This, and other beautiful ideas for how to simplify the life of you and your family, can be found in her latest book, The Art of Simple. Thank you for sharing with us, Eleanor! xx Nb
Homemade Baby Wipes

Disposable wipes tend to contain fragrances, preservatives and chemicals that can be harsh on babies' skin, not to mention expensive and not so good for the environment. I like to keep it simple and make my own baby wipe solution using witch hazel extract and filtered water.
Witch hazel is soothing, antibacterial and has a wonderfully clean fragrance. A few drops of chamomile or calendula essential oil can be added for sensitive skin.

80ml filtered water
20ml witch hazel extract
a few drops chamomile or calendula essential oil (optional)

Pour ingredients into a glass container (use dark-coloured glass if using essential oils) and shake gently to combine. Place reusable muslin or cotton wipes in the solution to soak and use as needed.
You could also store the solution in a small spray bottle and spray onto the wipes prior to use. I find this easier for when I'm out and about.

Makes ​100 ml.​