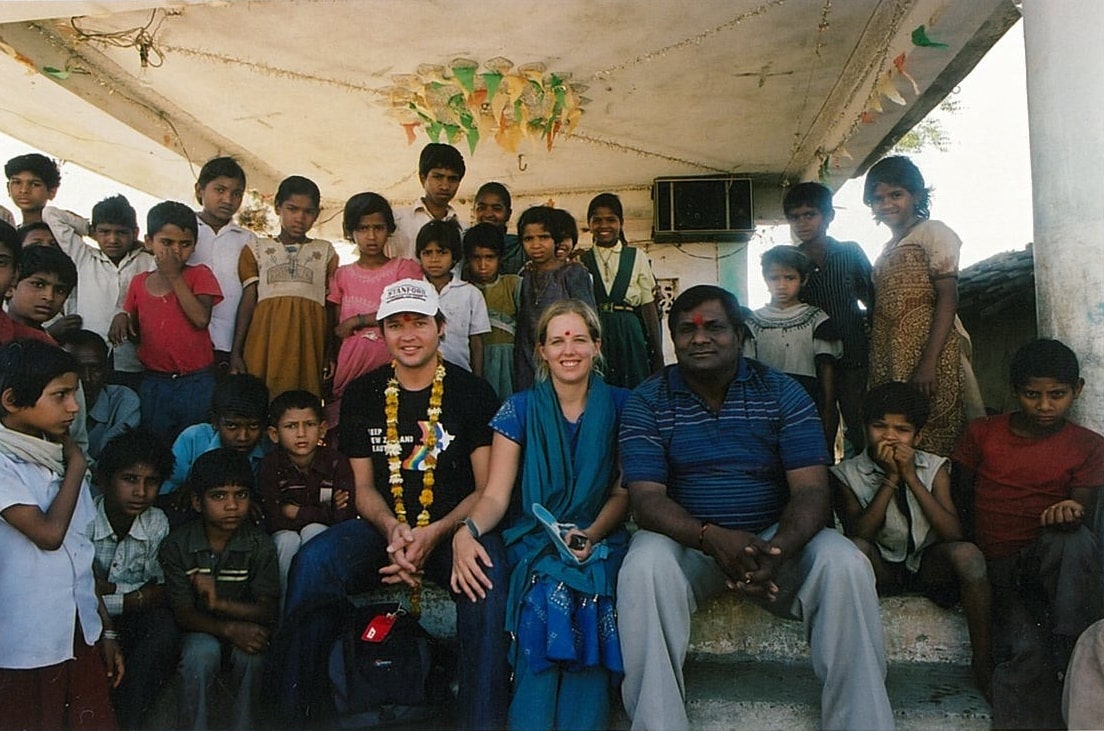 ethical production in india
ethical production in india
As part of Fashion Revolution week, we have taken a look back into Nature Baby's archives...Nature Baby founder, Jacob Faull shares his story of the very first time him and his wife Goergia travelled to India, and the journey that this began. We hope you enjoy hearing from Jacob, and a little more of the story behind Nature Baby. xx Nb
our first trip to india
The first time we travelled to India, we were 23 years old and ready for a cultural adventure. We were attracted by the East after travelling through Europe, wanting to find out more about a country that was colourful and mystical compared to the Western structure we had been in. We went there to observe, believing we were not going on a spiritual journey, but in many ways it has become one after travelling, and now working with the amazing people in the organic cotton industry there.
When we travelled as tourists we got stuck in the typical traps of cafes, touts and scams but we managed to weave our way through a good part of the country in the two months that we were there. In Udaipur, Rajasthan where many a western film is set (cue Marigold Hotel) we stumbled upon their beautiful crafts, namely sari fabrics. One particular vendor was redyeing spent second hand saris and making them into cushion covers… after buying a few for ourselves, our dream was to travel around buying these and then sell them in London. We imagined our store to be tiny but jam packed, we were going to call it "Shiva's Closet".
As part of our epic trip through the East, our next stop was Istanbul. We had to fly via London, which inadvertently became the last place we visited before we eventually came home – not only did we have a bag full of cushions, but also a baby on the way (and not food poisoning for we had initially thought!).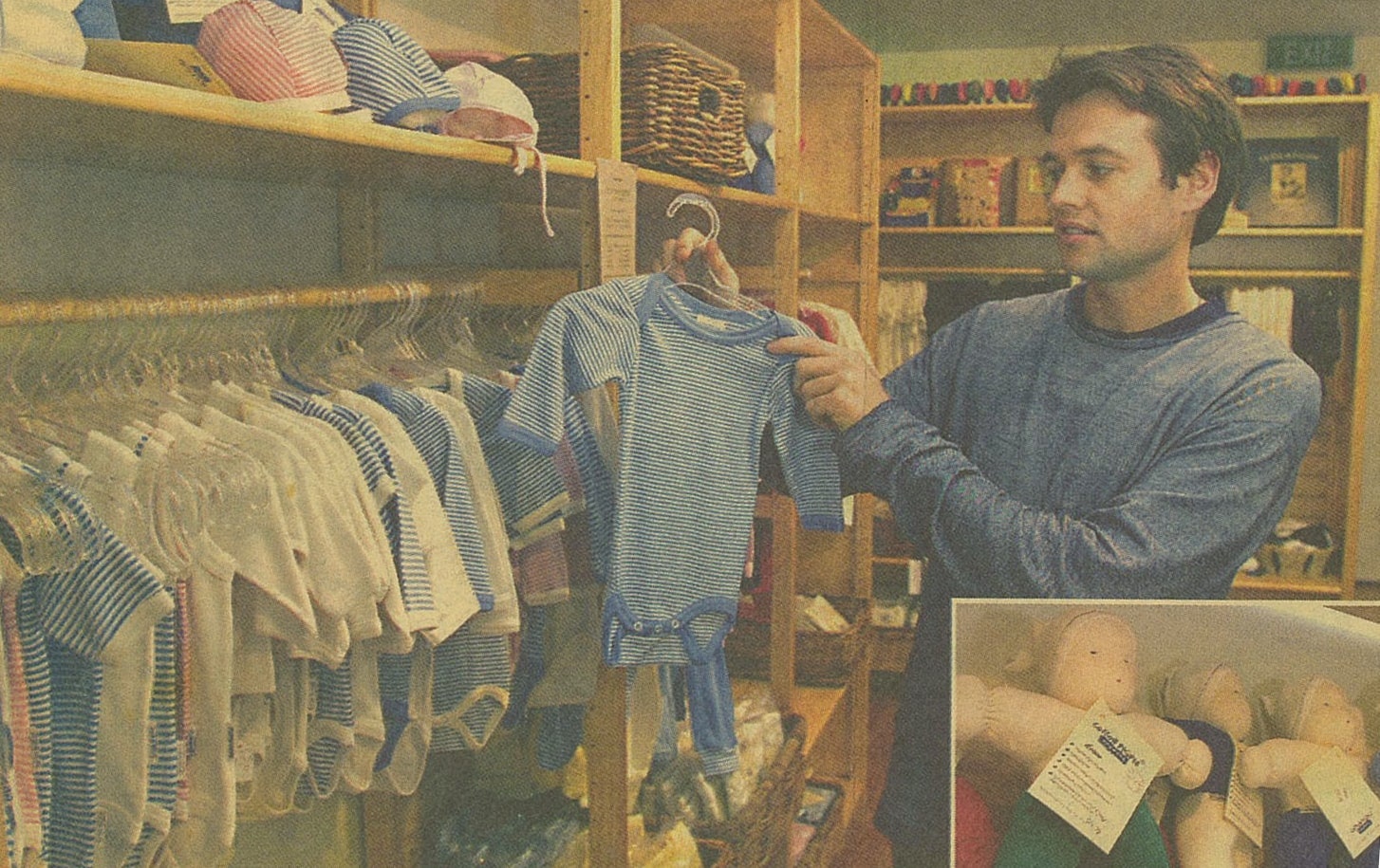 Settling down in the East End of London we managed to flog our cushions at the local Spitalfields Markets which was just beginning to take form. We found ourselves part of a market of change that was championing the beginning of the next wave of retail. Conscious, crafted and connected, Spitalfields was a melting pot of new ideas that championed wholesome values in a way that seemed youthful and old fashioned at the same time. It was where nostalgia met new vision and the possibilities seemed obvious yet endless.
Using the money we made there, we managed to buy those big ticket baby items like a cot and a pram and we stepped away feeling like responsible adults, just. However our journey had come to an end, and our dreams of the East and Shiva's Closet had closed its doors on us. As the cliché goes; as one door closes another opens and after six beautiful yet 'struggle street' months in London, we came back to the green grass of home and family, where we had our first child and began Nature Baby.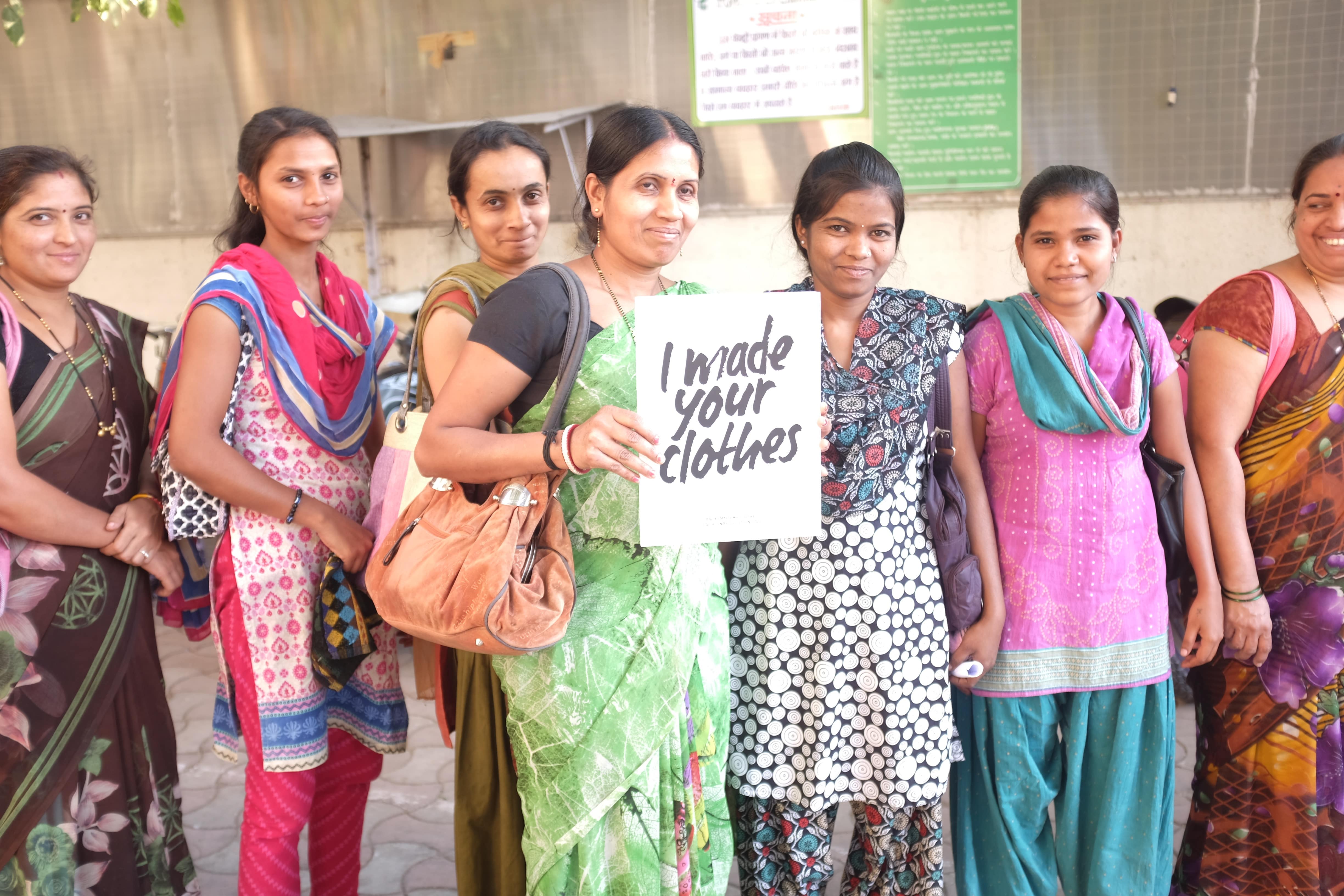 fast forward 19 years
We are still in many ways on the same journey, going to India with the production team every couple of years to meet with our good friend Amit, who was one of the first solely organic manufacturers in the world. He's a gentle, charming man with grit and a genuine passion for the spiritual and commercial connection between people, the land and the world.
It usually takes a day and night of travel to get to India, I explain it to people as a 40 hour drive to the office! However, when we arrive we are treated to all that India has to offer, the fine vegetarian food, the attentive yet enigmatic service and the hustle and bustle with what seems like the entire spectrum of humanity on every road you travel.
Amit usually picks us up and drives us to his manufacturing base deep in Ghandi country of Gujarat to the organic mango farm where we stay while we are working. A typical day and night is a mixture of triumphs and progression as well as setbacks and confusion; this is the India I met many years ago and it is still alive and well today.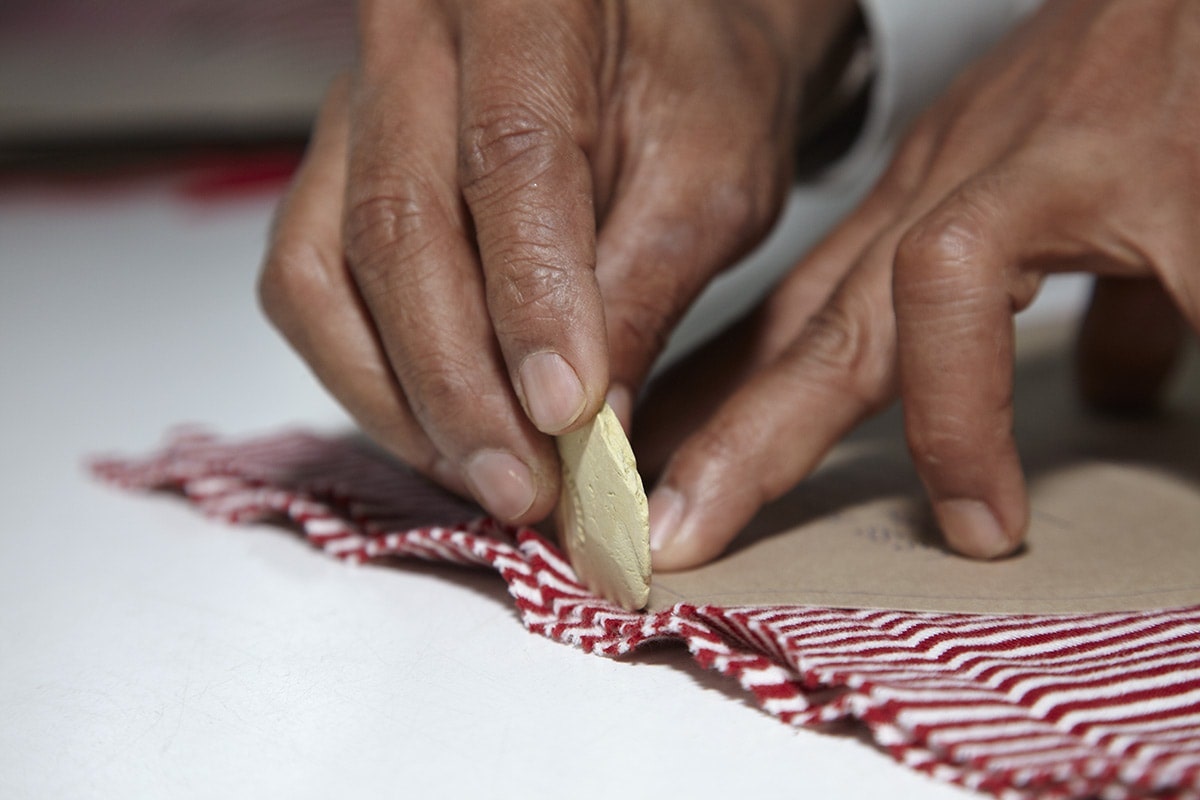 At times you are met with a mixture of poetic bureaucracy in a language you think you understand but has a different meaning… which can test your level of understanding when trying to perfect a pointelle baby bonnet in a country that is so hot they don't need to cover their heads to keep warm! You soon come to realise this is all part of the dance and you find your rhythm.
At the end of the day we usually slump back to the farm eating home cooked curries and roti outside under the stars and then off to sleep in the earth brick houses our host has made for his guests. Listening to the frogs, the trains in the distance, the all night Hindu parties in nearby towns and the barking dogs we try to drift off to sleep finding a certain peace in the great jumble that is work and life, knowing this journey we have been on has found a way of making that is good for the people and environment here, and the best we can make for parents and babies around the world.