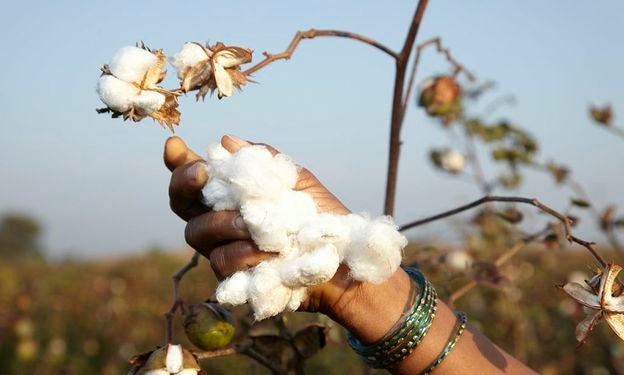 our organic cotton story
our organic cotton story
We want to provide the best fabrics for babies' sensitive skin. Our cotton is grown and processed without the use of harmful chemicals leaving nothing on your baby's clothes except pure goodness.
At Nature Baby we go by the philosophy that our clothing be made in a way that treats all people that take part in the process fairly, from the farmers and millers through to the cutters and makers, supporting localised regions, their families and their development. We know the people who make our product and the environment they work in.
Our organic cotton is grown by a family of Jain Indians who saw the damage that conventional cotton farming methods was causing their land and community, so chose to return to traditional methods of organic farming. Each season we journey to India, seeing the production process, from the small villages that grow the cotton, through to the production company that makes the garments. We saw first-hand that conventional farms weren't empowered to become self sustaining. In contrast, this organic village was flourishing and had become self sufficient in food, energy and education. In addition to this the workers are paid above India's average wage with equality between male and female workers, and NO CHILD LABOUR is permitted. So our customer can be guaranteed that their baby clothes are made with as much care and love that they deserve.
Take the journey with us in this short film showing the life of a bodysuit from seed to garment... NB xx