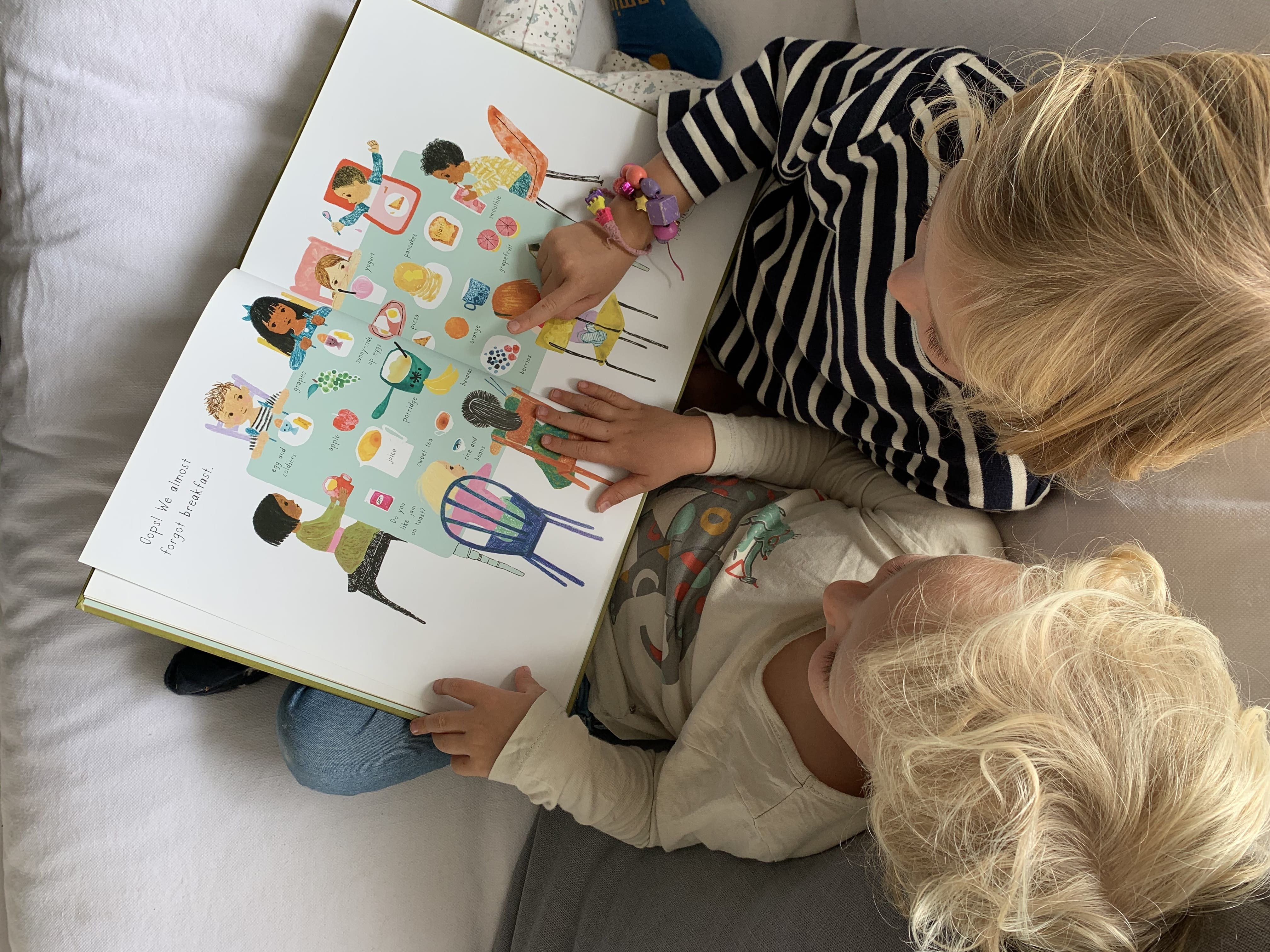 books to read: autumn & winter
Our friend Anna Hewitt shares with us a lovely little list of books to enjoy with your little ones as the seasons change, and we are all spending our time indoors. What are your favourite books to read at home with your little ones? xx Nb
As we start the four weeks spent inside with our families, it is perhaps fitting that the days are getting shorter, colder and the leaves are starting to change colour. It is a time when we would naturally start spending more time cozying up at home, and the current circumstances means we will be slowing down even more than usual. What better way to pass some time than with a pile of good books all about the colder weather? Here are a few book recommendations to read together with your little ones when the rain is drumming at your window.
City Moon by Rachael Cole
"In the fall, when leaves are coming down, it get darks before we go to bed. After dinner, after tooth-brushing time, we put on pyjamas then coats and shoes…we are going on a walk to look for the moon" Take an evening walk through the city streets with this mama and toddler, then go for an evening walk yourselves. It's amazing how your own neighbourhood changes by darkness when seen anew through little eyes.

Chirri & Chirra. The Snowy Day by Kaya Doi
Translated from Japanese, the third magical book in the Chirri and Chirra series will captivate everyone who reads it. Discover icy worlds filled with bears sleeping in igloos, hot springs with scented flower petals and warm cinnamon apple drinks. An absolute favourite in our home.

Tiny, Perfect Things by M.H. Clark
Walking along the street can be transformed when you take the time to stop and look for tiny perfect things. A glint of the light on a spider web, the colour of an autumn leaf, this book is a testament to slowing down and looking around. Walk with a little girl and her grandfather and discover that "The world is full of perfect things when you come look with me"

The Snowy Day by Ezra Jack Keats
First published in 1962, this was first picture book with an African American protagonist to win a major children's award. Beautiful collage depicts Peter's slow and gentle discovery of the first snow of the season.

Out and About Shirley Hughes
Join Katy and her little brother for a year - first the bulbs growing in pots, then trips to the beach, leaves falling from trees, and cozy dark evenings. The beautiful illustrations and sweet rhymes makes this a lovely way to teach about the four seasons.
When Green Becomes Tomatoes: Poems for All Seasons by Julie Fogliano
Another book of poems following the different seasons, this makes for a beautiful introduction to poetry. The illustrations and poetry make it a joy for both the one reading and the smaller one listening.

Today by Julie Morstad
Not officially a book about autumn or winter, but a firm favourite in our house with lots of ideas on how to keep yourself busy at home. What do you have in your room? What do you like to do when it is raining outside? Choose your favourites and make it a different book every time you read it.
Farmer John's Tractor by Sally Sutton
A New Zealand book to end the list. What will happen to a family when the rain won't stop falling and they're trapped in their car? Will the old rusty tractor be remembered in time to save them? Gorgeous watercolours and a catchy refrain makes this a local treasure.