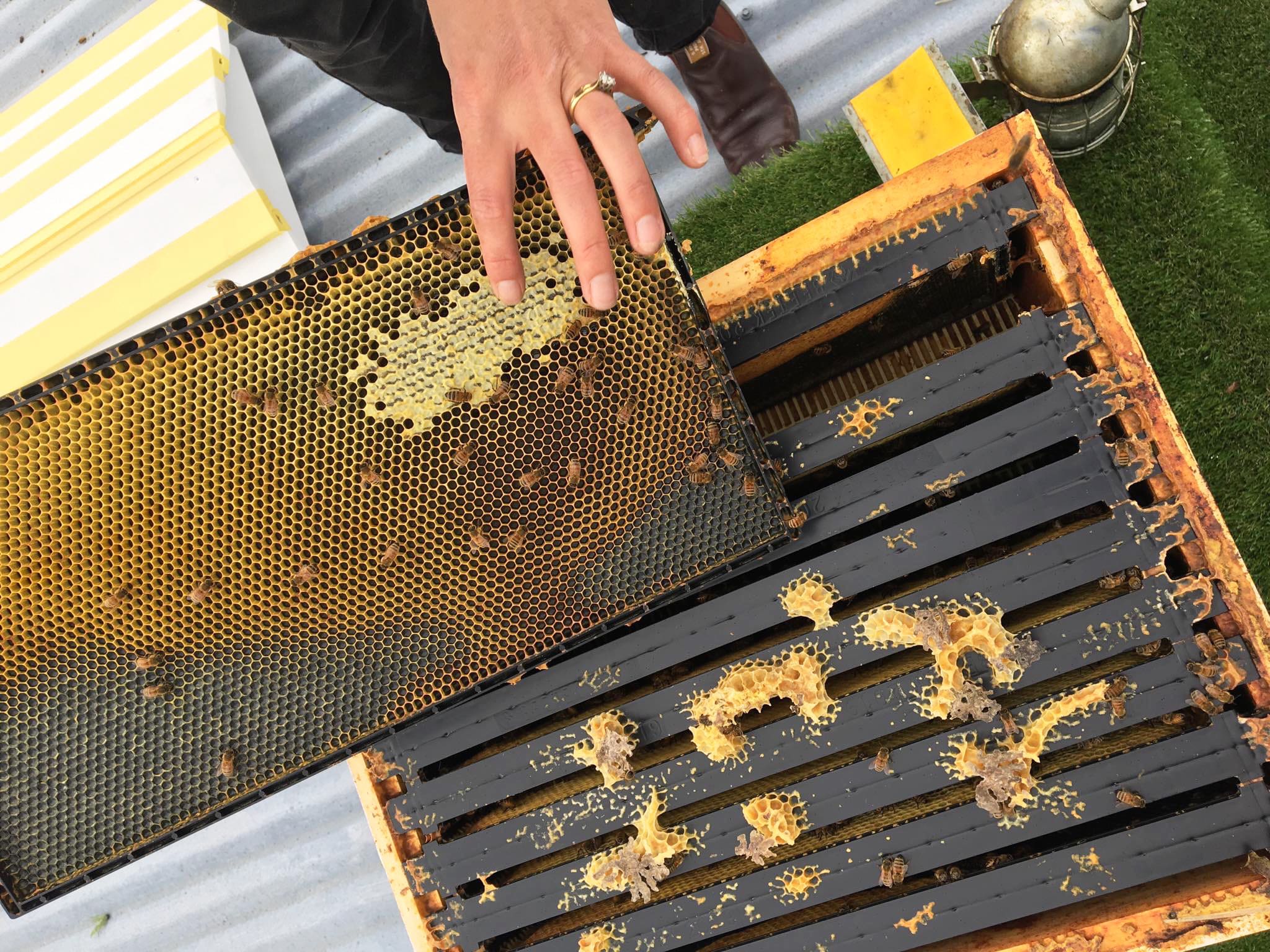 nature baby store: bees
Recently we welcomed the newest members to our Nature Baby family. A hive of honey bees now sits proudly on the top of our store, thanks to the help from our friends at Bees Up Top.
Bees Up Top
To ensure we have a healthy world for our children to inherit and grow up in, we must make conscious decisions and actions to do what we can to support nature, rather than continually taking from or using it.
"It's important to support nature and bees in our cities so that we are working in harmony and it keeps us connected to the essentials of life in our busy built-up environments," says Jessie, founder of Bees Up Top. Bees need our help to survive, as there are a lot of diseases killing them such as varroa and AFB. Urban areas are safe places for bees, where they typically do better in terms of honey production compared to on farms. They often have an advantage over their country cousins as there's more food for them in town because of all the city parks and all the different gardens. Gardens in the city also aren't as heavily sprayed as in the country. They also love catching the morning sun, so having them high up above buildings is the perfect place for them to be.
To learn more about Bees Up Top or to hire a beehive that they will maintain for you, head to www.beesuptop.co.nz

If you are in West Lynn this spring, look up above Nature Baby to see the beehive and bees launching off to pollinate and gather the sweet neighbourhood nectar. Be sure to pop in for a visit xx Nb