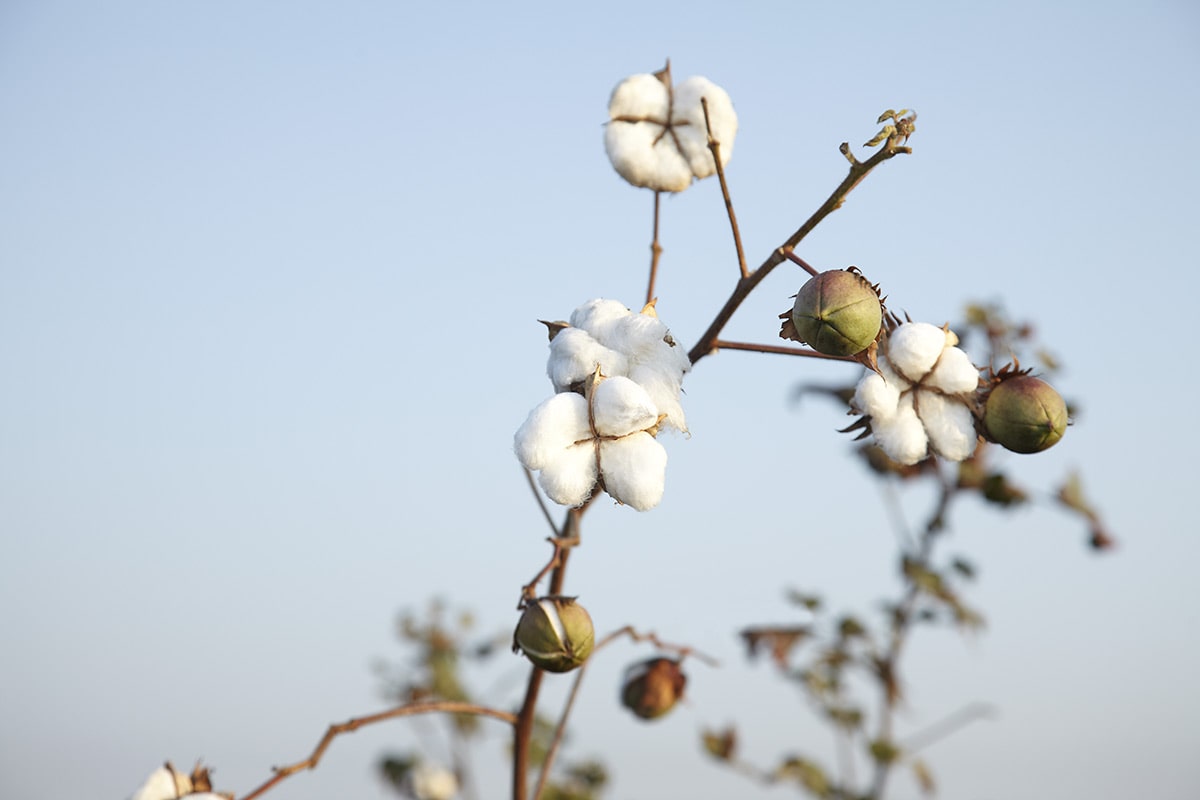 kind to our earth: GOTS certification
In celebration of Earth Day, we wanted to share a little bit about our GOTS certification and why organic cotton processing and manufacturing is gentler on our Earth than conventional methods.
Why is organic cotton gentler on the Earth?
Conventionally grown cotton is one of the world's most environmentally-destructive crops, and is the most pesticide-intensive crop grown on the planet. Most conventional cotton is grown using genetically modified seeds, which causes many issues for the environment, including soil and water pollution. Conventional cotton also consumes a lot of water (over 700 gallons are needed to make an adults t-shirt!). Organic cotton retains water more efficiently as there is more organic matter in the soil, and genetically modified seeds are never used. Our organic cotton is GOTS certified, GOTS is an internationally recognised standard of environmental and social responsibility. Through organic cotton farming, no genetically modified seeds are used, and the use of all pesticides or chemicals is banned, meaning that the soil stays fertile and less water is required for farming than conventional cotton. Raw cotton is obtained from a farm certified by one of the iFOAM family of standards - you can read more about this here.
Chemicals
In order for cotton to be organic, at no stage in the growth of the plant are chemical fertilisers or pesticides used. Detrimental insects are handpicked and weeds physically removed, rather than using chemicals to achieve this which would impact on the air, soil, water, and wildlife. All chemicals used in the supply chain must comply with the GOTS standard. The GOTS Restricted Chemical List prohibits the use of chemicals such as flame retardants, GMO, heavy metals, and azo dyes. All fabric dyes, print inks etc. are in accordance with the GOTS standard. We feel very strongly that as we are making baby and children's wear, that our products should be pure, safe, and free from harmful chemicals – not only for baby, but for the well-being of our environment.
Environmental standards
Some textile processes use a lot of water. Wastewater is taken seriously, for it must be treated, pH level checked, and temperature corrected before going back into the environment. Some of our factories harvest their rain water, and have treatments on site which reprocess their wastewater back into pure drinking water. We align ourselves with suppliers who already have social and environmental processes rooted in their business, and who share the same ethos and values as we do.

In 2018, we are proud to say that 99% of our apparel was made from sustainable fibres: 85% organic cotton, 10% ZQ Merino, and 4% organic merino wool.
We hope you've enjoyed learning a little more about our environmental responsibility for our organic cotton. You can shop our range of organic cotton here. Happy Earth Day! xx Nb