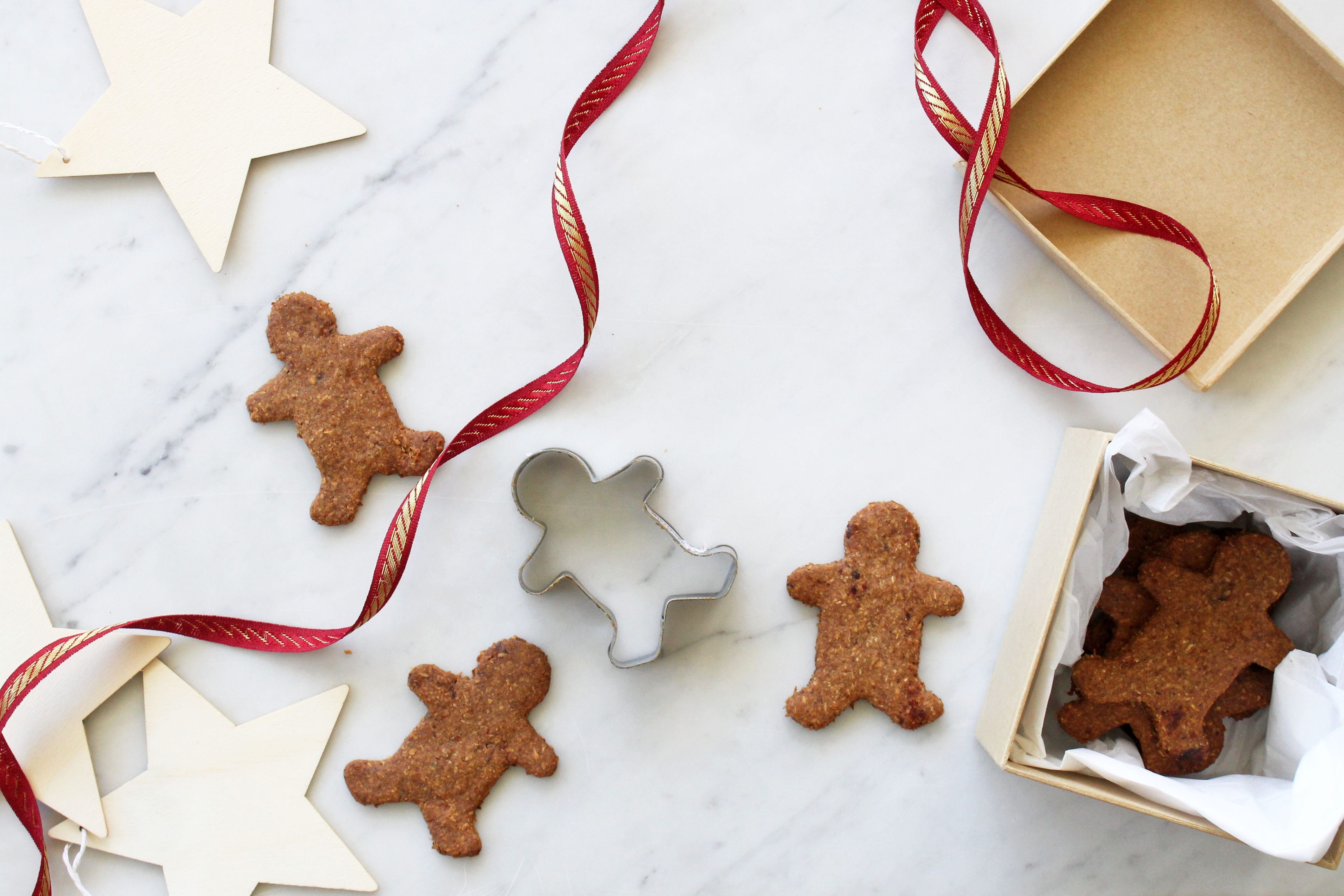 recipe: gingerbread cookies
gingerbread cookie recipe by kelly gibney
We love Kelly Gibney's wholesome food ideas, and she has shared this festive recipe for gingerbread cookies with us. Thank you so much, Kelly, we can't wait to make these with our little ones! xx Nb
WHOLESOME GINGERBREAD COOKIES
(Makes 24 medium gingerbread people)
Ingredients:
3/4 cup dried dates - soaked in boiling water for 10 minutes then drained well
50 grams butter
2 teaspoons ground ginger
1/2 teaspoon ground cinnamon
1/4 teaspoon ground cloves
1/4 teaspoon ground mixed spice
1/4 cup molasses sugar (I use Billingtons )**
1/4 cup coconut sugar**
1/2 cup rice flour*
1/2 cup almond meal
1/2 cup desiccated coconut (use organic to avoid preservatives)
1/2 cup tapioca flour*
**If you cannot find Molasses sugar you can use all coconut sugar for the sugar component
*The rice flour and tapioca flour could be replaced with 1 cup of gluten free flour
Method:
Preheat oven to 160 degrees
Place the dates, butter and spices into a food processor. Blitz until you have a puree. The date and butter mixture should be as smooth as possible.
Add the remaining ingredients and process until you have a even consistency. The dough may come together in a ball in the food processor. This is a good sign!
Gather the dough into a ball and wrap in cling film. Place in the fridge for 30 - 60 minutes to chill.
Once chilled place on a board and roll out until roughly 1/2 cm thick. Use your cookie cutters to cut out shapes. Place the cut cookie dough on a cookie sheet lined with baking paper. Gather leftover dough together and roll out again. Repeat this process until you've used all the cookie dough. If the dough gets too warm, sticky and hard to roll out, place between two pieces of baking paper before rolling.
Bake the cookies for 15 - 20 minutes until lightly golden. DO NOT move finished cookies for 15 minutes after removing from the oven. They are very delicate until slightly cooled.
Will last 1 week in an airtight container. Will also freeze well.
Enjoy! x