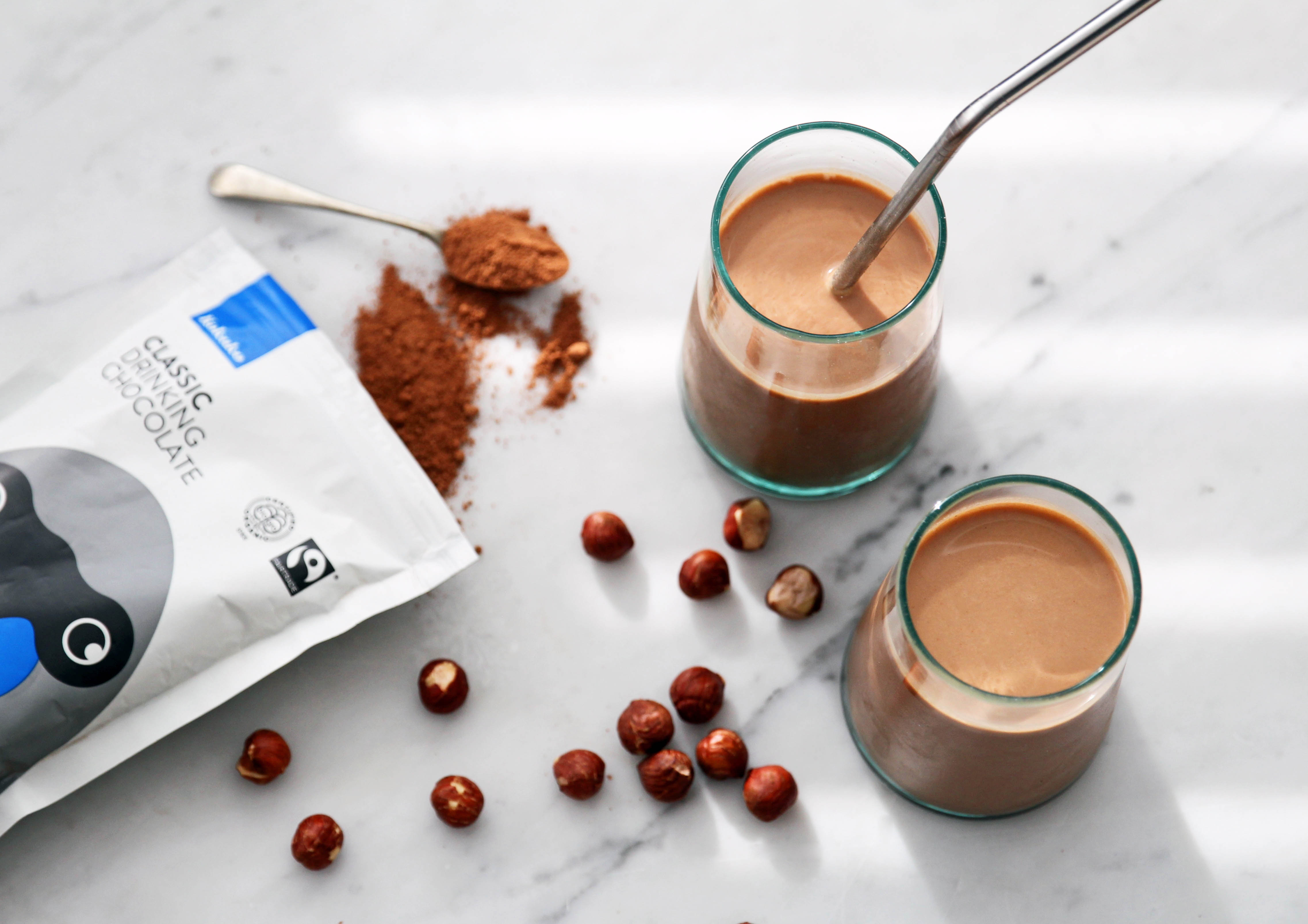 recipe: roasted hazelnut & chocolate milk
Makes 750ml
3/4 cup raw hazelnuts
700ml water
1 teaspoon vanilla paste
Pinch sea salt
3 rounded tablespoons Kokako drinking chocolate (or more as desired)
Preheat oven to 150 degrees celsius. Roast hazelnuts on an oven-proof tray for 10 minutes. Leave to cool for 3 mins before tipping onto a clean tea towel and rubbing vigorously to remove most of the skins. Discard skins.
Place hazelnuts in a large bowl of water and soak for approximately 6 hours. Rinse well and place in a blender (preferably a high-speed blender) with 750ml of water. Blitz until absolutely silky smooth. You can choose to leave the milk unstrained (as I do) or strain the milk through muslin or a nut milk bag. Once you've strained the milk, return it to the blender. Add the remaining ingredients and pulse to combine. Taste and add additional chocolate powder if you prefer a sweeter or darker chocolate flavour.
Store in the fridge in an airtight glass bottle for 3 days.
Thank you to our friend Kelly Gibney for this delicious recipe! Nb xx
P.S. The next 30 orders of merino wool get a FREE Kokako drinking chocolate too (NZ only sorry). x