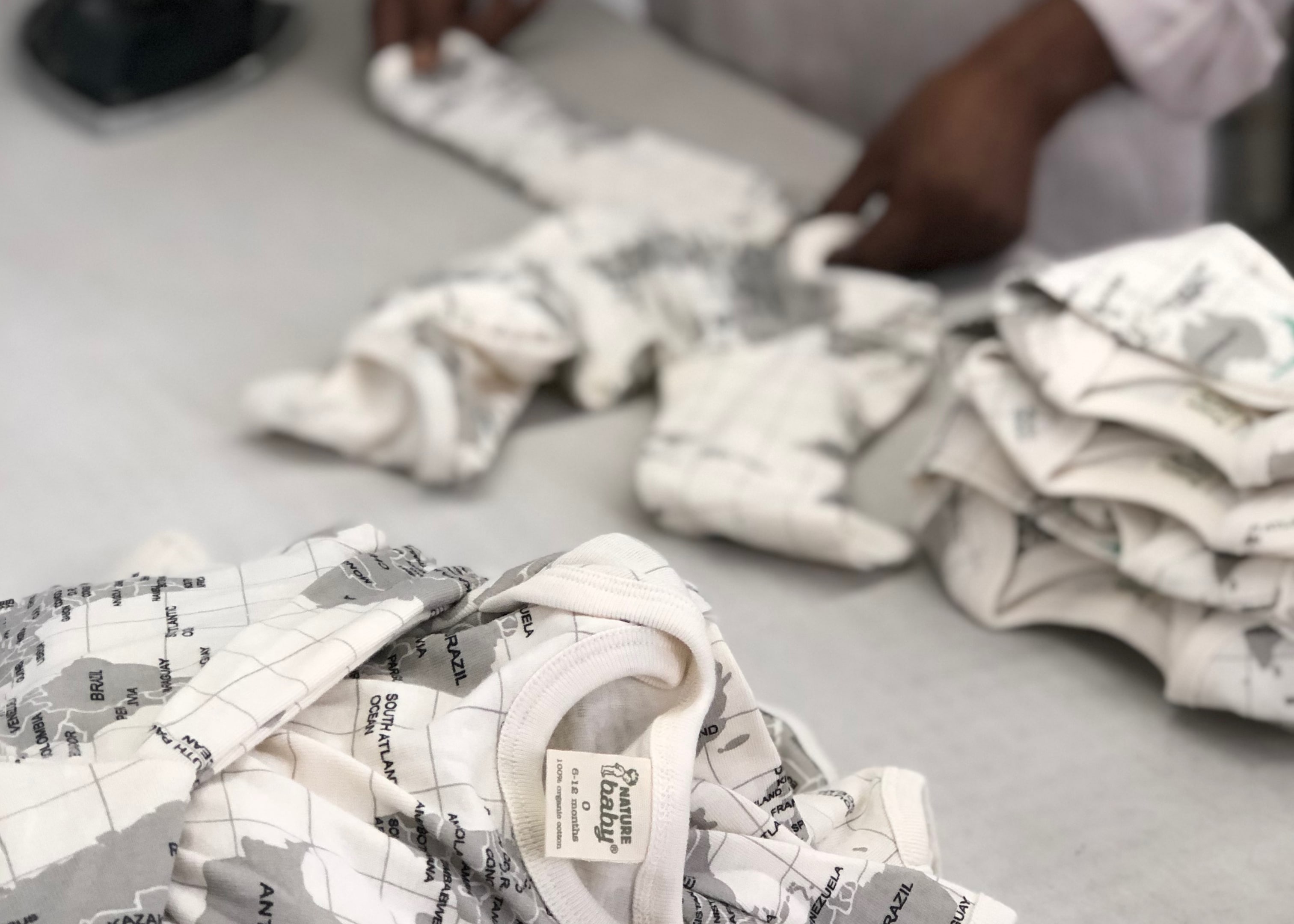 made to last
In celebration of Earth Day, we are sharing a key part of the environmental impact of clothing. Last year, the US alone disposed of just under 10 million tonnes of textile waste. This is the waste that 'fast' or 'throw away' fashion creates. As consumers, if we are able to discard less, our clothes will ultimately have a lower environmental impact on our world. Nature Baby proudly creates clothes that are designed and made to last.
Why do Nature Baby organic cotton pieces last so long?
Each Nature Baby garment is designed to wear just as well as the first time after each wash. Our organic cotton fabrics are extremely sturdy and well wearing, made from the higher graded and longer fibres of cotton. This helps our garments and bedding to hold their shape, and makes them less likely to get holes. Also, as organic cotton hasn't been treated with harmful chemicals, the fibre is stronger and more resistant to breaking. Our garments are stitched together by our team of ethical suppliers in India, whose workers are employed under ethical and fair conditions to produce the best quality garments. Each piece retains its colour and shape well after consecutive wear. Made from the purest organic cotton, you can be assured that each piece is created from the highest quality fabric and can be passed down to successive children.
A strong New Zealand yarn
Our ZQ certified pure merino wool is another sturdy fabric that we source, for the best quality for our garments. Due to the high animal welfare standards, sheep are able to live a stable and healthy life. Stressed sheep can produce an uneven fibre with weak points, which can lead to poor quality and poor garment performance. Nature Baby is investing in a superior product when purchasing ZQ Merino, and in turn, guaranteeing our product is of a high standard with a longer life cycle than that of lesser quality garments. ZQ Merino works with farmers who consistently meet ZQ's quality parameters, to ensure constant quality.
The life of your garment
Your baby's bodysuits, gowns, cardigans and beanies are all designed to hold their place in baby's wardrobe as long as possible. We understand that little ones grow quickly through their clothes, and there may be plenty of life left in your Nature Baby garments after your little one has moved into the next size. We are proud to have received so much feedback from our customers that their Nature Baby has served multiple children, and still had life left to pass on to friends and family!
Seeing the value in purchasing quality garments that can be used again and again for you and your little ones has such a positive impact on our planet. We hope you love our well wearing essentials as much as we do! Xx Nb