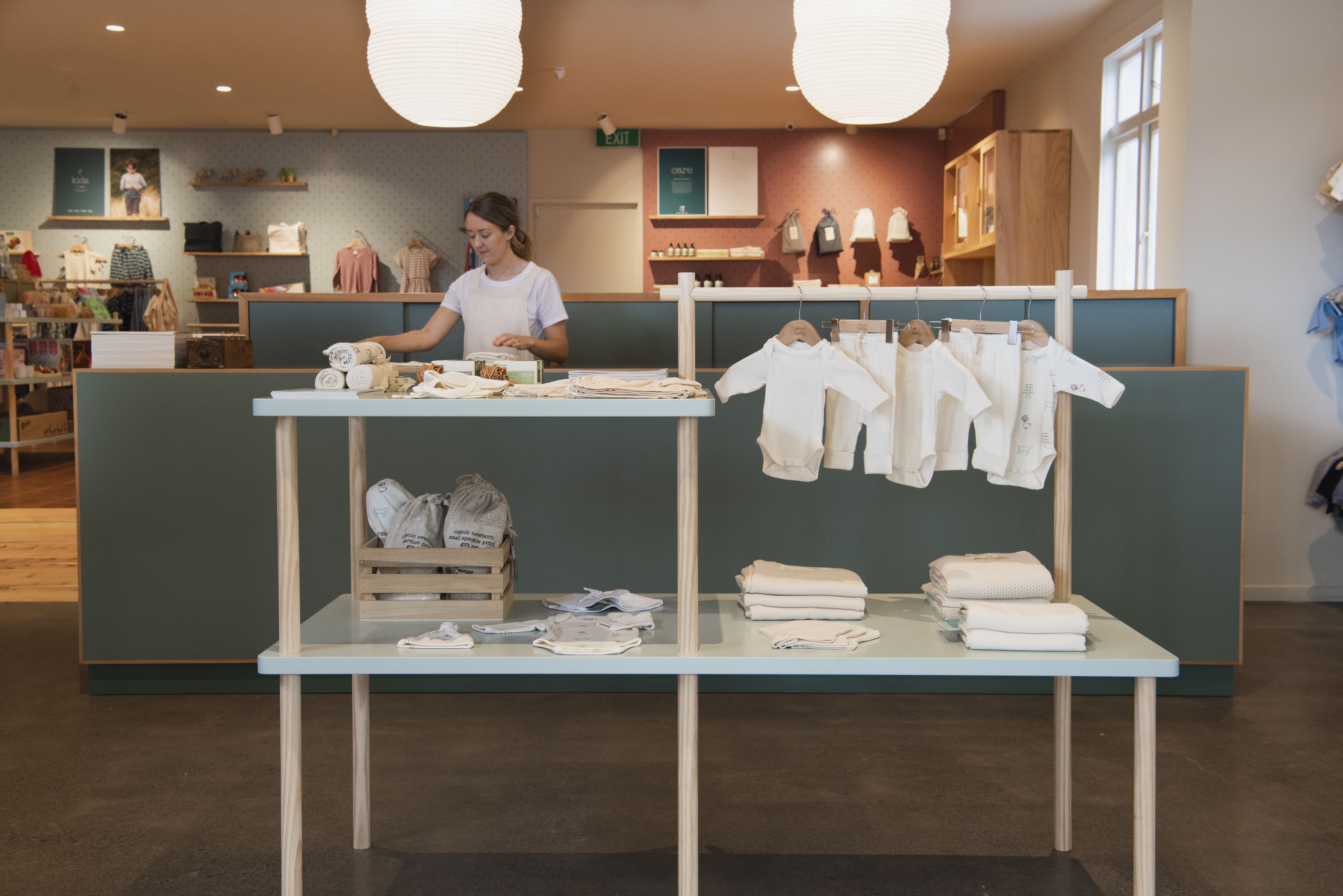 our new grey lynn store
Welcome to our newly renovated Grey Lynn store! We have had a Nature Baby store in Grey Lynn for twenty years now, and at the end of 2018, our flagship store underwent a renovation. It's important to us that our flagship store is beautifully designed using natural materials, and in a way that makes it easy for parents or parents-to-be to shop. We worked with Katie Lockhart, a mum herself and an amazing designer who holds many of the same values as Nature Baby (while also being a regular customer!).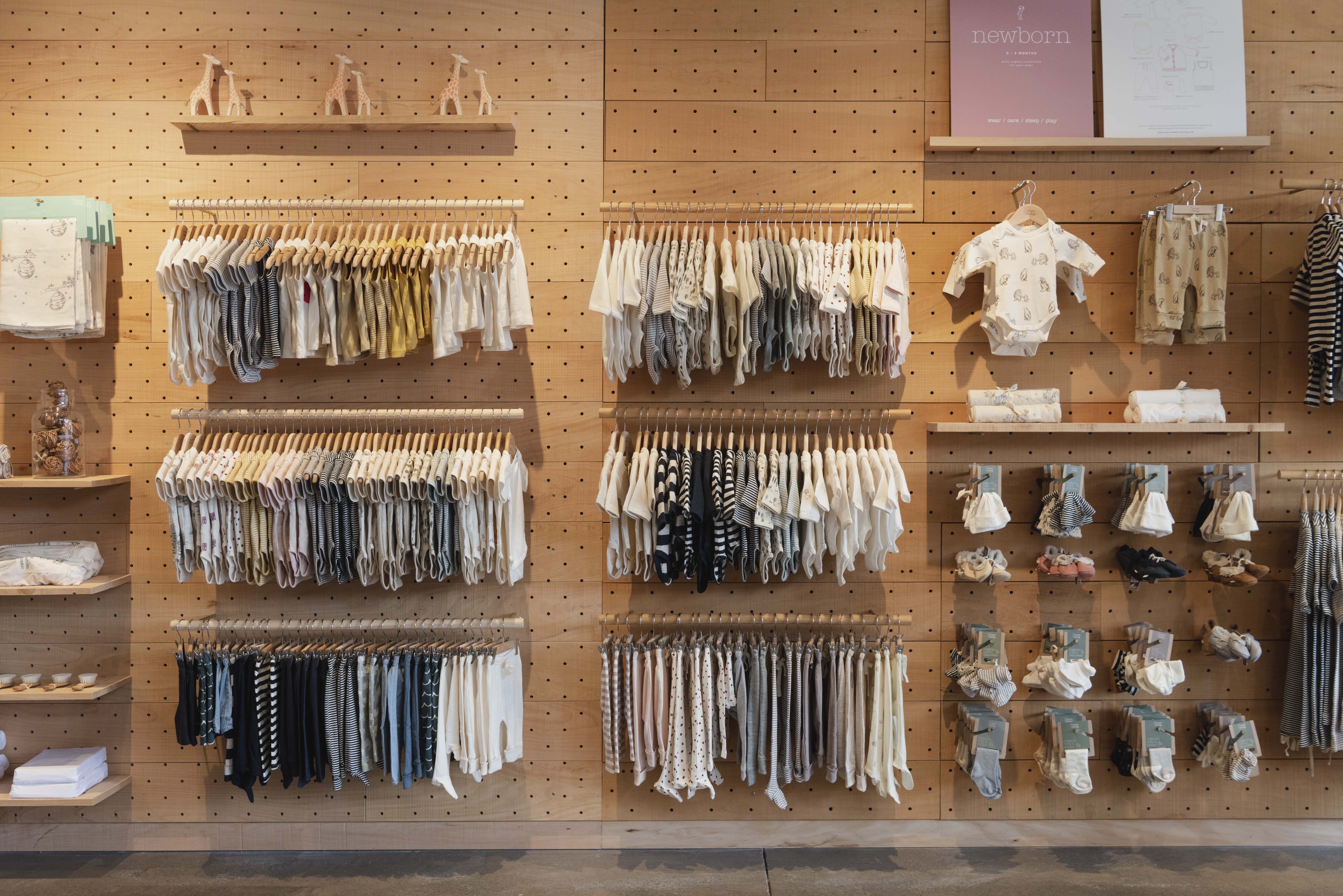 Shop by size
We have crafted our store to be shoppable by ages and stages, based on feedback from our customers on how they would like to see the range. We have created 4 age categories to shop by; newborn (0-6months), infant (6-12 months), toddler (1-2 year) and kid (3-4 year). Each section has all of our cotton and merino styles available in each size, as well as a collection of essentials for little one's stage. We hope this helps you find everything you need for your little one, or if you are looking to buy for the seasons to come.
Pram friendly
It is important to us that our store is easily navigated with prams in tow! We have left plenty of space to wander while you push your pram, as well as including a ramp in store making it easy to walk throughout the store.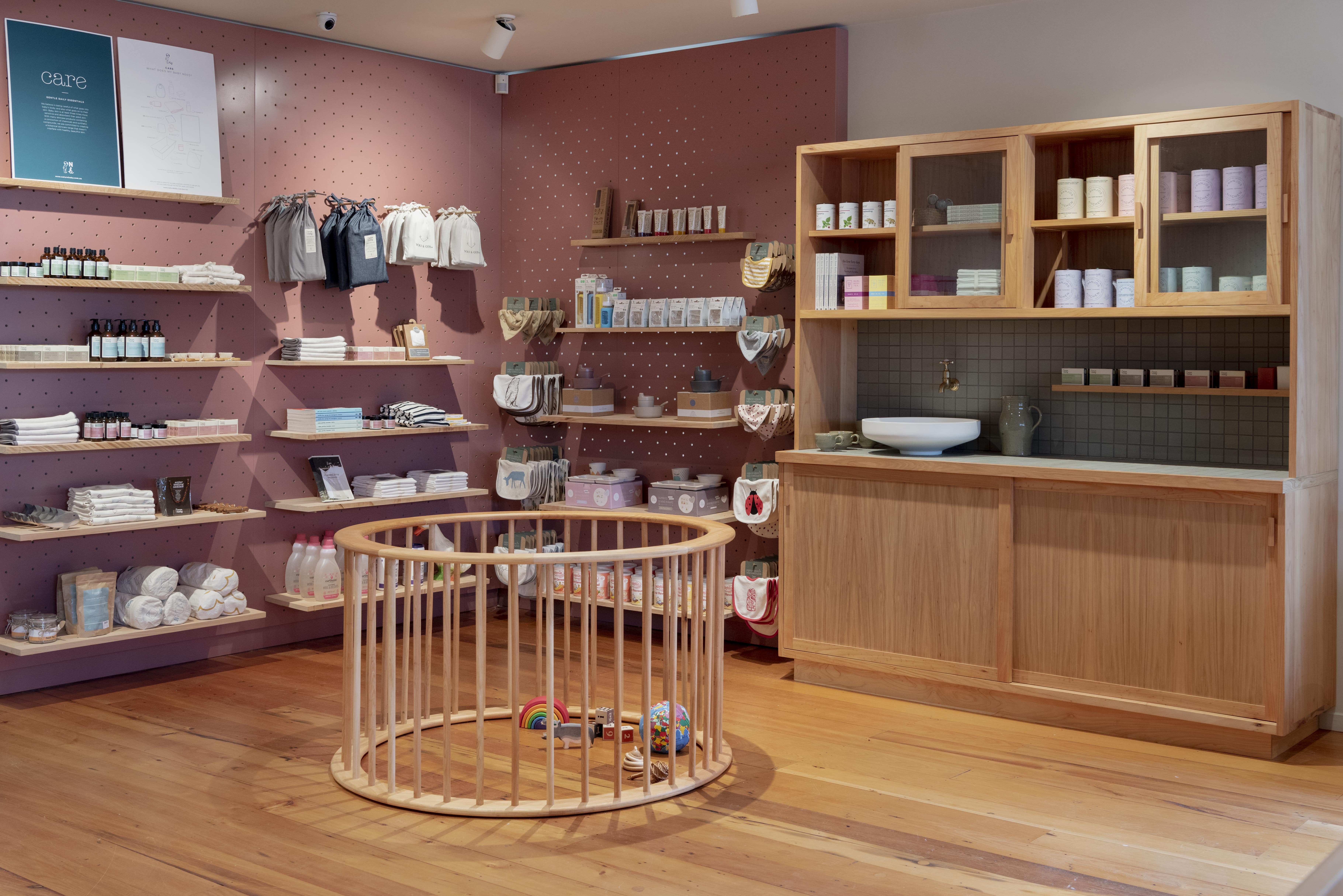 A place to play
Keep little ones busy in our play pen while you shop. Filled with beautiful natural Waldorf-inspired toys for imaginative play. We have especially designed the play area to be located in the middle of the room, meaning your little one is able to see you, and you can keep an eye on them at all times.
It's all natural
We have focused on using eco-focused and natural materials for the renovation of this store. Here are a few of our innovations:
- All wood used throughout the store in our displays and fittings is macrocarpa. This is one of the most sustainable woods in New Zealand, it is the fastest growing sustainbly-harvested timber. It is self-preserving in that it doesn't need further treatments or varnishes.
- Our lighting is is all LED, so uses the lowest energy of all lighting.
- We reused our old counter by putting a shell over the top, cutting down on demolition waste.
- The finish on the floor is eco oiled which is a natural alternative to wood polishes.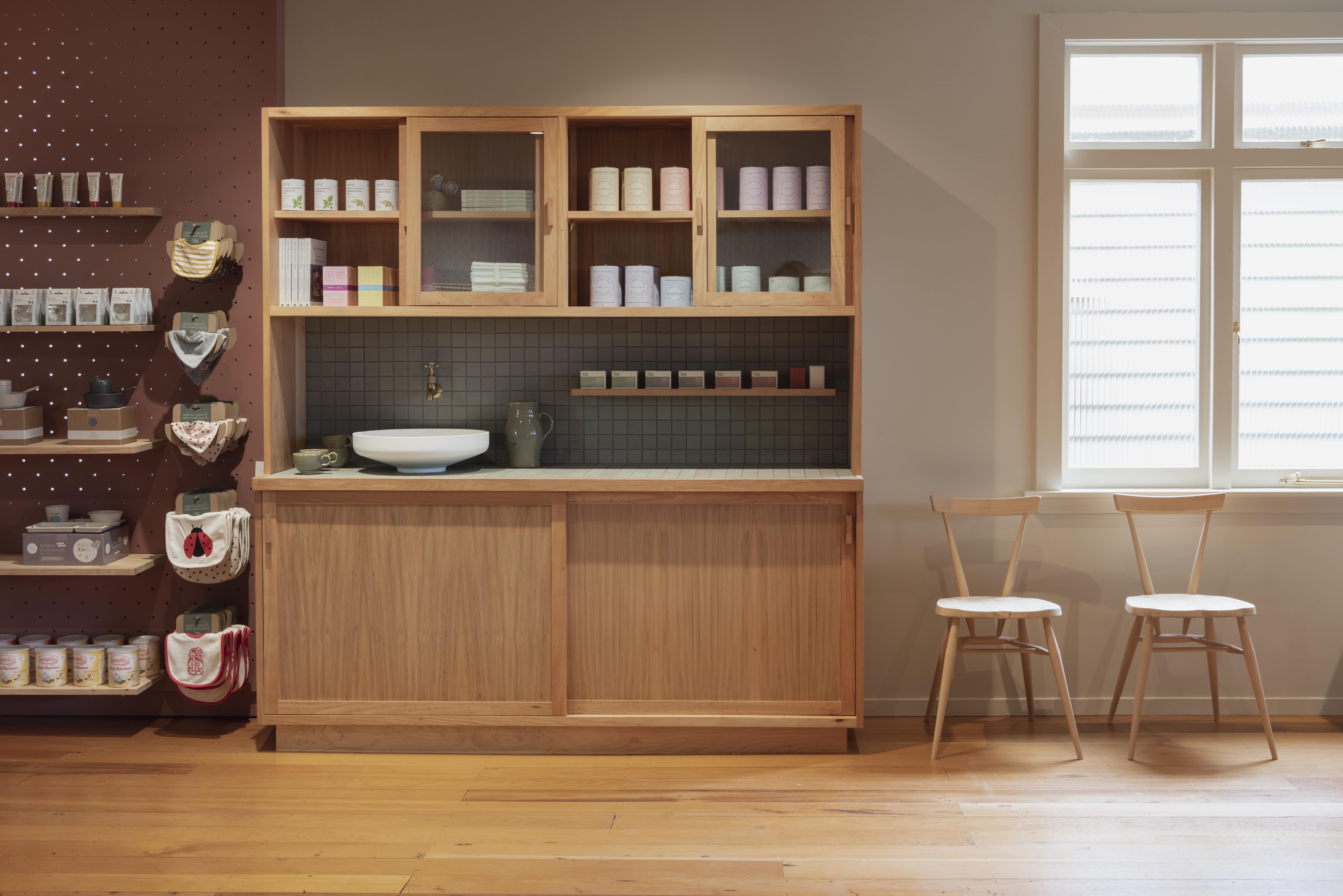 For mamas too
Our store has lots of lovely benefits for mamas while they shop. We offer water, as well as samples of our beautiful range of pregnancy or breast-feeding teas. You're welcome to take a break and rest on our chairs while you have a refreshment or feed your little one.
Helpful store staff
This has not been renovated as such, but our lovely store staff are helpful and attentive to assist you with any queries you may have while shopping. They have an extensive knowledge about our garments, how they are made, what you will need for baby, as well as information about the other products we sell.
We hope you love our new store look as much as we do, we can't wait to see you there! You can find us at 433 Richmond Road, Grey Lynn. Xx Nb