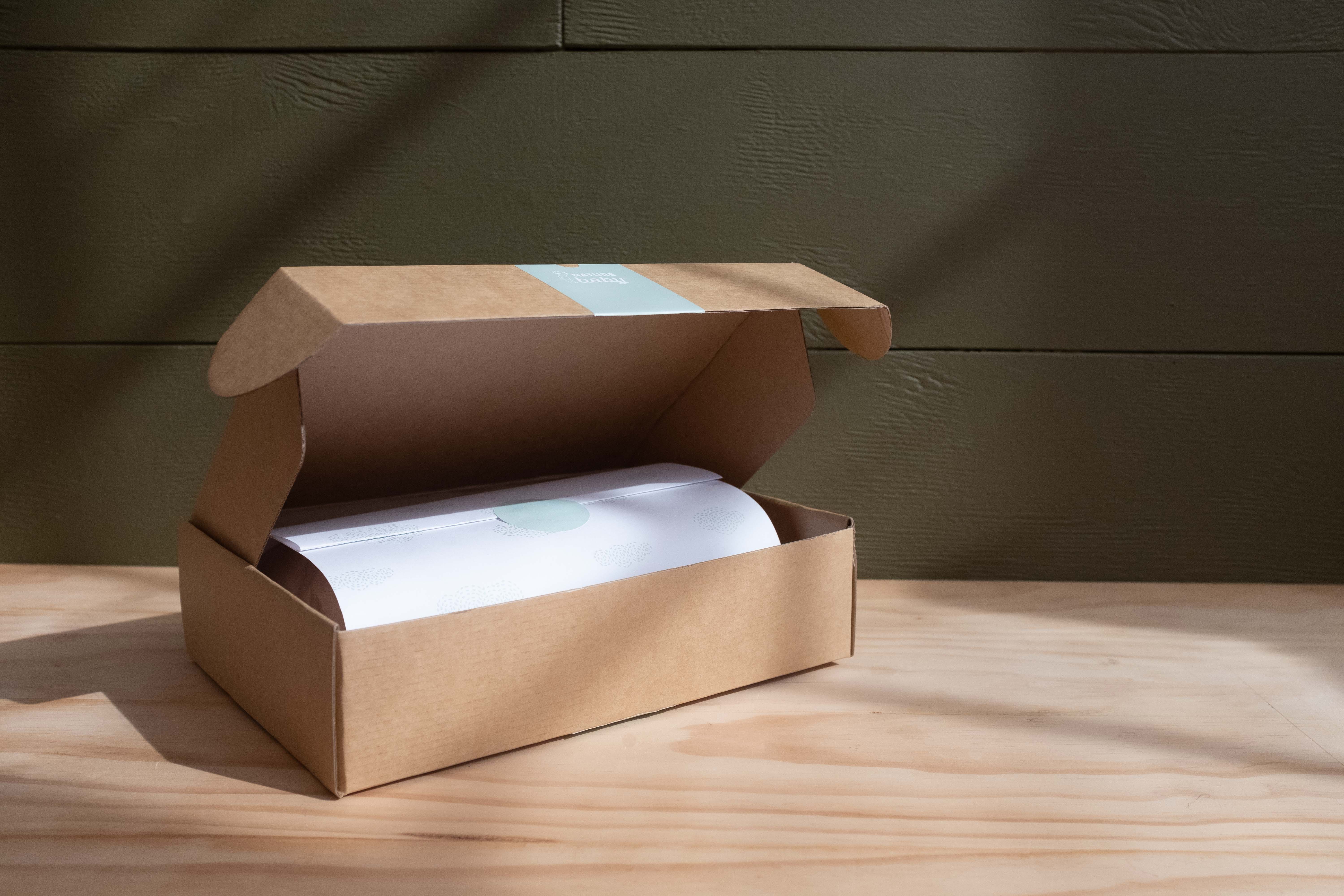 recyclable packaging
At Nature Baby we have sustainability in mind from the organic cotton seed, all the way to delivering your Nature Baby to you. Below is some information on some recent improvements made to our packaging to be more eco friendly, while still safely delivering your Nb goodies to you.
We have recently modified our packaging for online orders to now be plastic free. With many orders making their way across the globe to you, we set the aim to transfer our packaging to 100% recyclable materials. The result is our beautifully wrapped garments inside our sturdy boxes. Each item is shipped in cardboard boxes where the garments are wrapped in tissue and paper, keeping your order inside safely protected in transit.
We have chosen to use paper-based materials as it is a renewable resource that is biodegradable and recyclable. A study by the Ellen MacArthur Foundation acknowledges that plastic has a significant negative impact on the world. The negative externalities of plastic have been valued by United Nation Environmental Protection at $40 billion. If we keep using plastic as we currently do, by 2050 oceans are expected to contain more plastics than fish (by weight). At Nature Baby we want to combat this future statistic for our children, keeping our world as beautiful as we can for them.
Another aspect of packaging that we have worked on to be less environmentally taxing is the composting of our clothing bags. Typically, garments are wrapped in a plastic garment bag what is commonly referred to as a poly bag. For some time, Nature Baby has eliminated our soft plastic waste by majoritively using a compostable garment bag made of potato starch. We are proud to say that these are now collected by We Compost to be commercially composted, which is then put back into the Earth as biomass.
We hope you love our packaging as much as we do! Happy Earth Day xx Nb