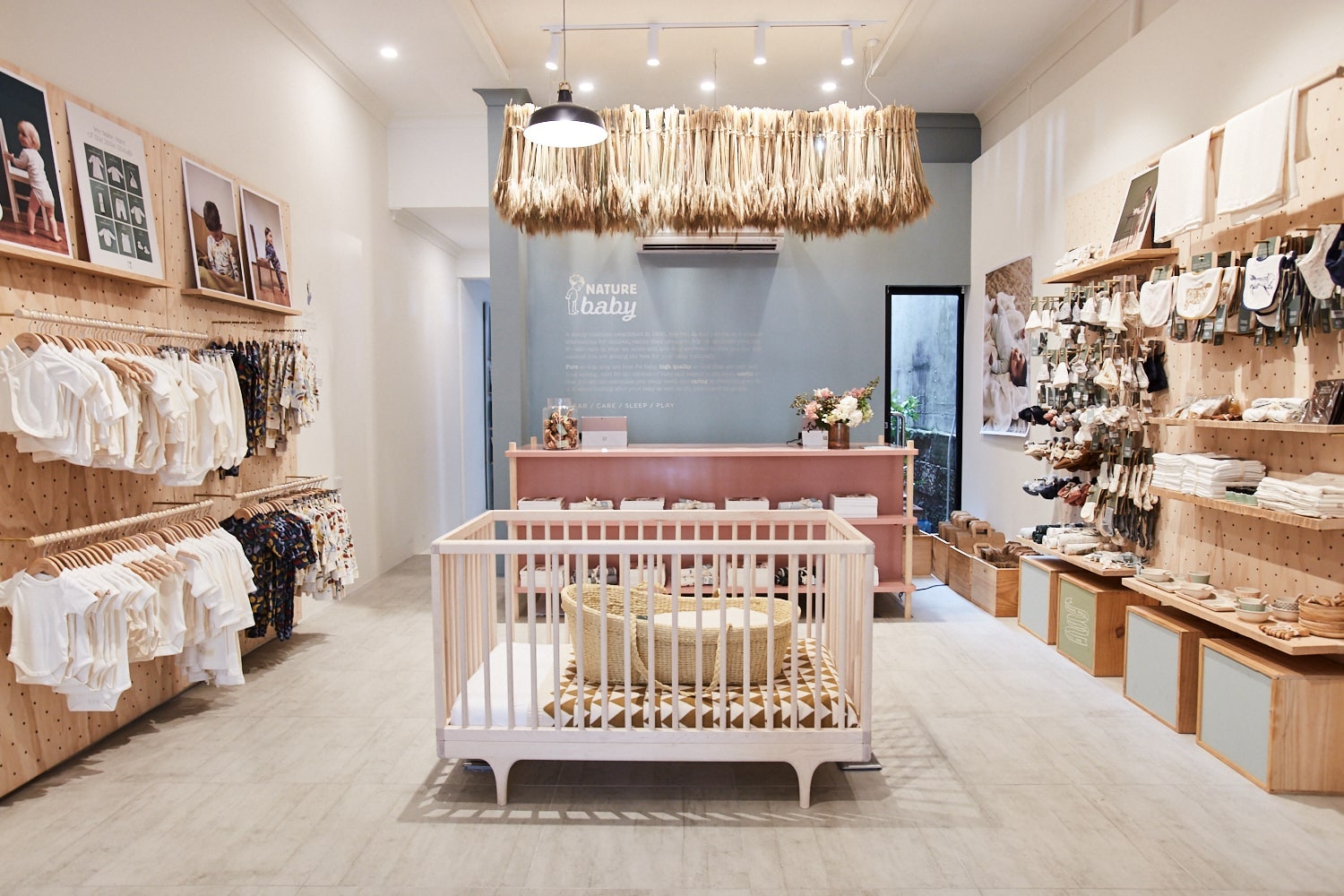 nature baby sydney store staff
From March 21st for three weeks, we popped up in Sydney at our little store on Oxford street in Paddington. Over our time there we met and worked with so many lovely people. In celebration of some of the friends we made during our time in Sydney, we chatted to some of the wonderful mamas who worked at our pop up store. They share their experiences of working with little ones, and some of their favourite spots around Sydney.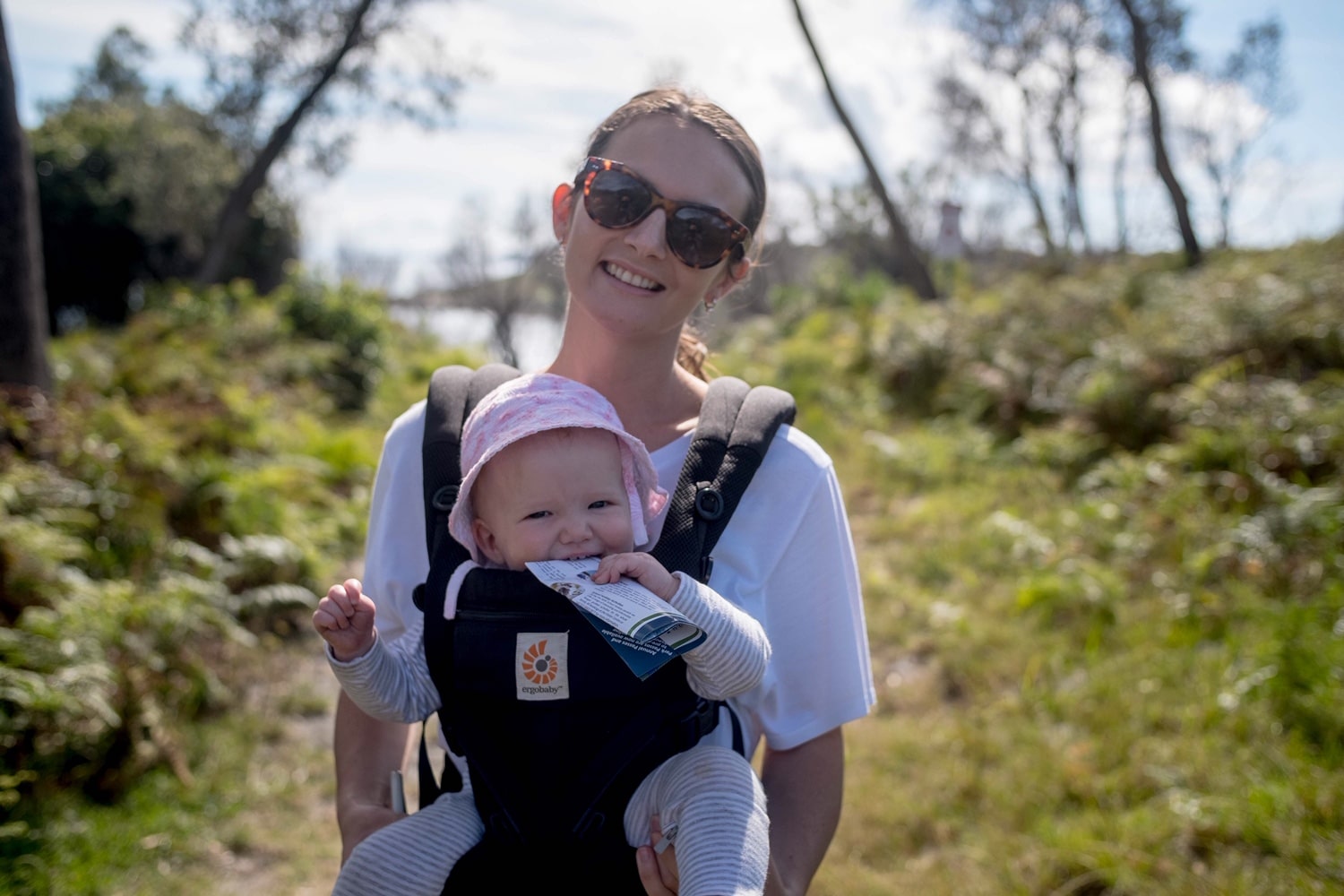 Jaegarr
Jaegarr is a first time mum to beautiful little girl, Ivy. She is originally from NZ but has spent most of her life living in Australia...
I moved to Sydney (from the sunny Gold Coast) about 5 years ago to pursue a career in Event Management which I absolutely loved and one I was lucky enough to travel interstate and abroad with. I met and fell in love with the love of my life, Mitchell in Sydney which is where we also purchased our first love together, Neuman (a small Cavoodle who we also like to label our first child). When I fell pregnant we were both over the moon and decided that the #citylife was no longer for us, so we relocated about an hour north of Sydney to another beautiful place called the Central Coast. It's nice and clean, surrounded by beautiful beaches and most of all, none of that Sydney traffic! I love it!
Once Ivy turned 6months old I felt like I was really ready to get back into the workforce for just a few days a week. I love Nature Baby and everything that it stands for, so as soon as I saw they were coming to Sydney and were looking for some locals to help out, I jumped at the chance! I think it's such a personal choice to decide when to go back into work, and one that needs to be made when the timing feels right. For me - I've always reminded myself that being a mother is the best "job"'in the world and that we really are so lucky to be able to do it! There were times when I felt like perhaps I wasn't doing enough or felt like I wasn't accomplishing enough being at home all day with Ivy - but in fact I was! Sometimes I felt pressure (from myself) that I should be doing more. Working two days a week at the Nature Baby store was perfect for me and I absolutely loved it! It also made me really appreciate Ivy for the days that I was at home. But that's for me - I think if you decide to go back to work or decide you want to be a stay at home mum - that's great! Just do what you feel is right for you and don't put any pressure on yourself!
Melissa
Melissa has recently moved back to Sydney from Melbourne...
With my husband and our 10 month old daughter Scout. The warmer weather and proximity to the beach, along with more family support, drew us up North. Sydney is a beautiful city and we still feel like we are on a permanent holiday living so close to the beach. I chose to work at the Nature Baby store for the opportunity to get to know and work with the beautiful Nature Baby products and brand! It was so nice to see how much people love Nature Baby. The excitement and joy people get from buying the products for loved ones, or their own little ones, was really special.
We are based in Manly, our favourite local family spot is hanging out in the rockpools at Fairy Bower when the tide is out.
Jo
Jo is a kiwi girl now living in Sydney with her husband and 1 year old daughter...
I'm a primary school teacher by trade but currently on maternity leave and loving spending my days with our daughter, Tilly. I have always loved Nature Baby, the incredible quality of the clothing, the gorgeous designs and the fact it's produced in a sustainable way. I am even more in love with Nature Baby having worked in the Sydney Pop-Up store, it's a family run business who genuinely care about their staff and the product they sell.
We are based in Double Bay - we love heading out for brunch in and around Double Bay, heading to local parks so Tilly can 'run amok' and spending days at the beach swimming.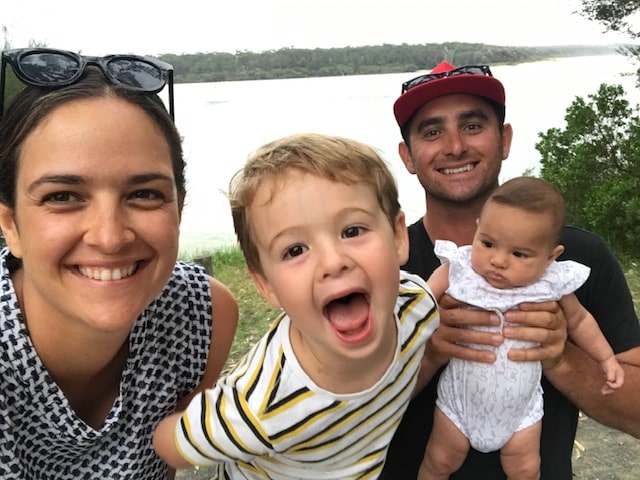 Laura
Laura is married to her kiwi husband Dave, with two little kids - Ted, 3, and Zoe, 7 months...
I really enjoyed my time at the store! The NZ team were so lovely to all us newbies, and working with other like minded mums was also great. Was such a lovely space, seeing all the Nature Baby product in store I was surprised how much more they sell than I knew previously. Most customers already knew the brand, was easy to help them with purchases when they came with their lists ready to go! People who didn't know about the brand were blown away by the space, quality of items and history of the brand. I did not have one negative customer experience which was amazing!
We're based in the eastern suburbs of Sydney, and love the beach lifestyle. Bronte is our favourite beach, very family friendly and has lots of options for swimming - both beach and pool. Also Centennial Park is always a great place to go, so many options - kids playgrounds, feeding the ducks, cafes, bike areas, and big open spaces for picnics. Always feels like you're not in the middle of the city when you're there.
Thank you so much to our four lovely mamas for sharing with us! We hope to return to Sydney one day soon to see you all! xx Nb